THE CHEAP SEATS with STEVE CAMERON: Sorry, but Rolovich has no one to blame for this mess but himself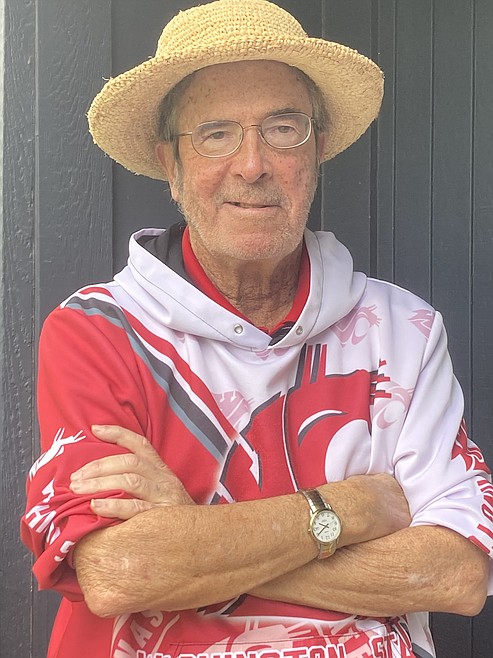 |
October 20, 2021 1:20 AM
Rolo, we hardly knew ye.
Well, we DO know that you're incredibly selfish, or incredibly stupid, or …
Both?
The predictable firing of Washington State football coach Nick Rolovich did not really occur on Monday afternoon — the dreaded Oct. 18 on which he became officially in violation of Gov. Jay Inslee's vaccination mandate for state employees.
No, Rolo actually began the process of firing himself in July, when he announced that he would not be vaccinated against Covid-19.
Things then accelerated to warp speed on Aug. 18, when Inslee made it law for anyone employed in education (there had been some question about that final piece prior to the announcement).
Suddenly, you had a Wazzu coach who would not get the vaccine, who wouldn't explain why (beyond saying it was a "private" matter), and who eventually began turning around his slow-starting team.
A collision was inevitable, with the Cougs players — and the university administration — right in the middle of it.
I'VE NOW lost all respect for Rolovich.
Not because he's headed in the opposite direction of a healthy American society, either.
That's unfortunate, but his opinions are protected in the Constitution.
The truth is that I became disgusted with Rolovich the moment I realized he KNEW this impossible situation would end the way it did — and didn't care.
In fact, he seemed to welcome it.
If this guy eventually says he believed his "religious exemption" would be granted and he'd be coaching the BYU game this weekend …
He's conning you.
The governor's mandate allowed exemptions for people who did not work directly (or at least not often) with the public, because the whole point has been to bring the pandemic under control.
Rolovich's contract calls for him to conduct youth clinics, meet booster clubs, speak at alumni gatherings, and …
Yes, recruit!
The Cougs have a tough enough time convincing elite players to come and spend a few years on the Palouse.
Imagine if they had to do it entirely by Zoom, while opposing coaches are sitting in living rooms across the country.
SO, YEAH, Rolovich knew exactly how this would end.
Think about that …
"I'm going to get fired from my job, lose millions, and I'm doing everything I can to make this ugly divorce take place."
Just to be sure there was no turning back, Rolovich refused to talk about it for months.
Months!
Meanwhile …
He's considered a "player's coach," and he got as many Coug athletes on his side as possible — an easy chore when you're following Mike Leach — and then quit on them.
Rolo made sure to structure his bailout in a way that many players think he got screwed over by politicians, or liberals, or the medical system.
But that's just nonsense.
He did it all himself.
The guy had a pretty good deal, too, and you can bet the mortgage that he never imagined he'd graduate to $3.2 million per year when he started that first stint in Hawaii.
At the end of this fiasco (and we're not there yet), I feel sorry for the players, for the coaches left to pick up the pieces, for AD Pat Chun, and for Washington State.
None of these people deserved Nick Rolovich throwing a stink bomb into their lives.
As he heads down the road, I find myself wondering if Rolo actually believes his own BS.
I suspect not.
Email: scameron@cdapress.com
Steve Cameron's "Cheap Seats" columns appear in The Press on Mondays, Wednesdays and Fridays.
He also writes Zags Tracker, a commentary on Gonzaga basketball which is published monthly during the offseason, and weekly beginning soon.
Recent Headlines
---