CDA schools confront misinformation
by
HANNAH NEFF/Press
|
October 19, 2021 1:09 AM
There's information, misinformation and disinformation.
Coeur d'Alene School District Superintendent Shon Hocker unleashed the former via email to school patrons over the weekend.
His message tackled hot topics like critical race theory, COVID-19 protocols, equity framework and more.
"We're still seeing people out there being very vocal about mask mandates to the point where sometimes it seems like they don't even understand that we do not require masks," Director of Communications Scott Maben said Monday. "Where are these notions coming from? I don't know."
Maben said the district put together the report to address questions they received from misinformation that was spreading through the community. The goal was simply to set the record straight, he said, particularly for those new to the district and community about the school district's values, goal and mission.
With school board elections in two weeks, Maben said they're not trying to get involved nor should anything they put out be viewed as advocating for or against candidates.
"This is our work in the district that people are questioning and wondering about and so we're out there, clarifying where we can and defending our work," Maben said. "Anytime that there would be questions about it we would want to respond."
Since Hocker started his job on July 1, he said he thought it was important to just listen to the community for the first few months. Now he thinks it's appropriate to begin providing his answers and assurances to the community.
On vaccines, Hocker said the district has not discussed or considered a vaccination mandate, nor do they plan to.
According to the post, critical race theory is not taught in the district, nor has it even been considered. It's also not embedded in the curriculum, operating plans or staff training programs, according to Hocker.
Hocker said the district has a non-discrimination policy that prohibits differential treatment of anyone based on their sex, race, ethnicity, religion, color or national origin.
Under Equity Framework, Hocker said, the goal is to improve outcomes and experiences for each student and remove barriers to learning.
Hocker said the district's 2019 Curriculum Audit revealed specific issues of equity, and if the district didn't make changes, it would be unlikely to improve outcomes for students who qualify for special education services, speak English as a second language, have economic difficulties and more.
The district's commitment to the Equity Framework has meant free full-day kindergarten, no more forced transfers, and work to create common high school graduation requirements.
According to Hocker, the Portrait of a Graduate doesn't include new concepts to learning. It covers core topics as well as skills such as personal finance, planning and organization and time management along with teamwork and leadership.
"We all experienced these lessons labeled as 'character traits' or 'behaviors' in our own schooling," Hocker said in the post. "We strongly believe that morals and political beliefs are best left to the family to teach."
Hocker said that while social and emotional learning may sound like a new concept, the lessons have been taught for many decades and are widely accepted. These include incorporating lessons such as manners, sharing, teamwork and resolving conflict.
Maben said they have received a lot of feedback from the community thanking them for putting out a response.
Hocker's message to the community can be found at https://www.smore.com/jspnc.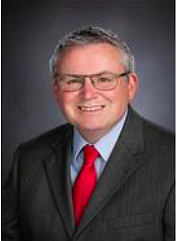 Recent Headlines
---