Michael Robert Lee, 74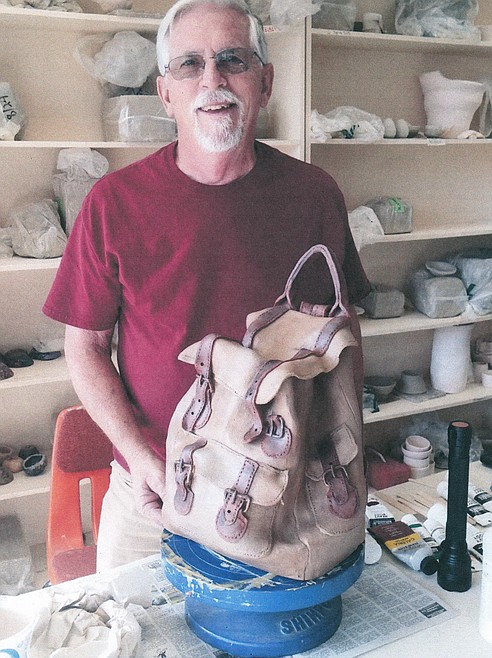 |
October 14, 2021 1:00 AM
Michael Robert Lee, 74, of Coeur d'Alene, Idaho passed away on Oct. 8, 2021. Mike was born in Los Angeles, Calif., on July 27, 1947, to Robert Ainslie Lee and Leota Odella (Odle) Lee. He was raised in Ontario, Calif., and graduated from Chaffey High School in 1966.
Mike married Jenny Lee Joyce on Dec. 24, 1969, in Chino, Calif. He enlisted in the Navy and served through the UNSR and was a Vietnam Era Veteran.
His life work for 32 years was as a Los Angeles County FireFighter working his way through the ranks from firefighter to captain and, the last seven years on the job, he was a Hazmat Captain.
Mike and Jenny lived most of their married life in Southern California and eight years ago they moved to Coeur d'Alene to be more active grandparents to their youngest grandchildren.
His hobby was doing trompe l'oeil, free hand, sculptures, and he had a few shows at The Art Spirit Gallery on Sherman Avenue, downtown Cd'A. He was extremely talented and enjoyed sharing the process of his art as well as the finished product — he won many awards over the years.
Mike is preceded in death by his parents, Robert and Leota of Yreka, Calif.; two daughters, Renee Michele Lee and Rebecca Marie Lee, of San Juan Capistrano, Calif. He is survived by his wife, Jenny, of Coeur d'Alene; son, Robert of Coeur d'Alene; daughter-in-law, Alycia Carter, Coeur d'Alene; five grandchildren: Spencer Lee, of San Juan Capistrano, Calif.; Alexandre Lee, Florida; Siena Lee, Florida; Zoe Lee, Coeur d'Alene; and Nicklas Lee, Coeur d'Alene; sisters, Vicki Mercer, and Patty Lee, both of Yreka, Calif.
A memorial service for Mike will be held at 11 a.m. on Monday, Oct. 18, 2021, at Candlelight Christian Fellowship, 5725 N. Pioneer Drive, Coeur d'Alene, Idaho 83815.
Yates Funeral Home has been entrusted with final arrangements. Please visit Mike's online memorial and sign his guestbook at www.yatesfuneralhomes.com
Recent Headlines
---