'Breaking Hate' author to present at HREI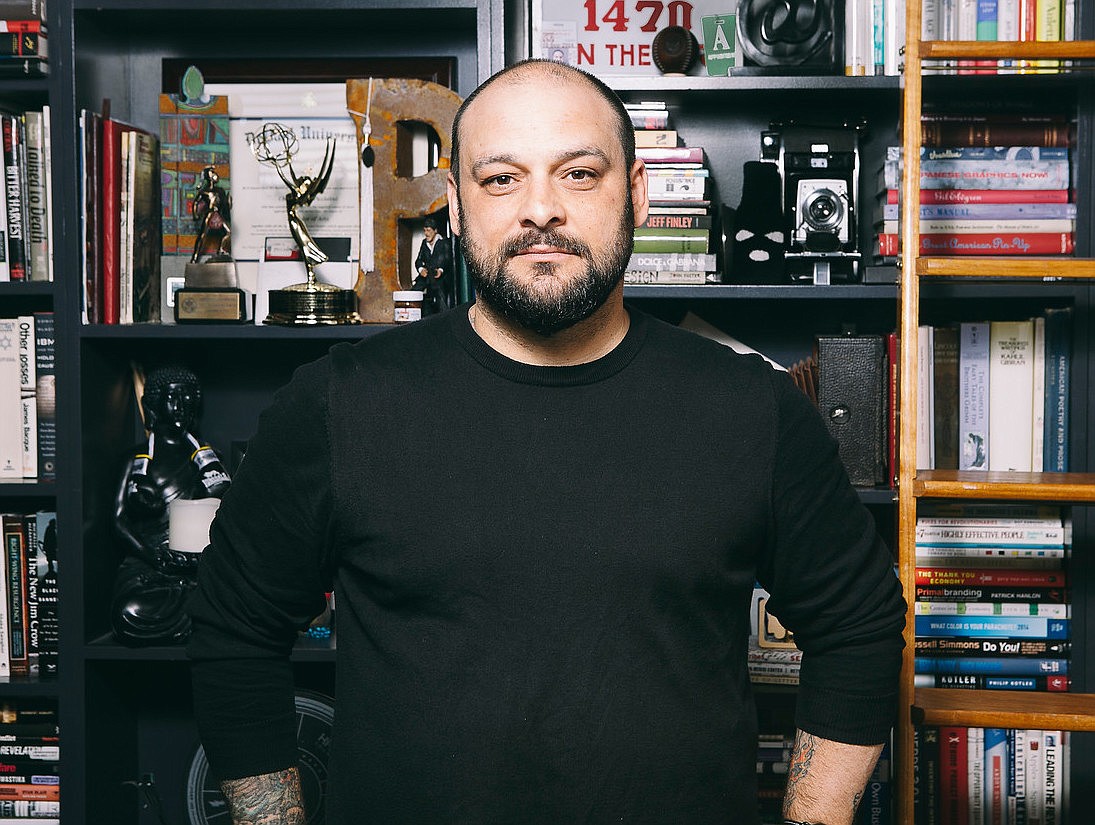 Christian Picciolini
Photo by DENNIS SEVILLA
|
October 14, 2021 1:00 AM
COEUR d'ALENE — The Human Rights Education Institute (HREI) is proud to bring community stakeholders, citizens and students together to introduce author Christian Picciolini in an engaging comprehensive exploration of his book "Breaking Hate: Confronting the New Culture of Extremism." The event will be held today, Oct. 14 from 11:30 a.m. to 1 p.m. virtually via Zoom.
Picciolini is an award-winning television producer, public speaker, author, peace advocate and a former violent extremist. Picciolini chronicles his involvement and exit from the early American white-supremacist skinhead movement in his memoir "White American Youth" and is the featured subject of WBEZ's podcast "Motive," season three.
The author has helped hundreds of individuals disengage from hate, and leads the Free Radicals Project, a global extremism prevention network. He showcases his disengagement work in his second book, "Breaking Hate: Confronting the New Culture of Extremism," published in 2020 by Hachette Books, as well as in the MSNBC documentary series of the same name. He is currently the host of the "F* Your Racist History" podcast, a weekly, scripted history show that "tells America's hidden, overlooked and unknown racist origin stories."
HREI has been actively raising awareness of hate and extremist groups in the region and providing a counter-balance of civil dialog and positive education-related to their most recent uptick of intimidating and volatile activities. Several sectors of the community have recently participated in reading and discussing "Breaking Hate," and suggested that HREI would host a series of events in 2021 for the community and high school and college student population centered on this topic.
"Our hope is these sessions will strengthen our understanding of this topic and prepare a roadmap for future community education," said HREI executive director Jeanette Laster. "HREI recognizes the long history Idahoans have had with extremist groups and their continued vigilant battle against hate and white supremacy, in the region of North Idaho, especially. It is our belief that exploring methods of civil and peaceful solutions to counter balance negative uprisings that affect our economy and vitality will assist community members and leaders in finding common ground, and move us closer to 'healing a nation reeling from hate and violence (Picciolini, "White American Youth").'"
This program is supported in part by a grant from the Idaho Humanities Council, a state-based partner of the National Endowment for the Humanities.
Any views, findings, conclusions or recommendations expressed in this (publication, website, exhibit, etc.) do not necessarily represent those of the Idaho Humanities Council or the National Endowment for the Humanities.
The presentation is a free event and requires pre- registration. Register at eventbrite.com/x/breaking hate-presentation-with-author-christian-picciolini-tickets-189890596887.
Recent Headlines
---