THE FRONT ROW with MARK NELKE: Carr on Russell, coaching and relationships
|
October 14, 2021 1:25 AM
In case you missed it, unranked Texas A&M's upset of top-ranked Alabama on Saturday, 41-38 on a field goal as time expired, featured a local tie.
Eric Russell, former football and baseball star at St. Maries High, and a longtime college football assistant, is in his fourth season on the coaching staff at Texas A&M, where his title is Special Teams Analyst.
Well, if you wonder what an analyst does on a coaching staff, and how important they are, realize that most of the big college football schools have several analysts — and many are paid quite well.
Especially in the football-crazed SEC, where, say, a missed field goal that keeps a team out of the College Football Playoff and relegates it to the Podunk Bowl could cost the school millions of dollars.
So the schools that have the money can afford to pay analysts to crunch the numbers and do all the scouting so if the game comes down to a field goal try, it is kicked from the proper hashmark, snapped and held by just the right guy, and blocked for by just the right guys.
"It's very complex," said Curt Carr, Russell's high school football coach, who has spent time with Russell and another former Lumberjack star, Jeff Choate, at their previous stops as special teams coaches. "It doesn't get the notoriety, but head coaches know it's a big deal.
"He basically scouts, he scouts his special teams, and he scouts other teams' special teams — which at that level, in the SEC is humungous," Carr said of Russell. "And it was a field goal kick that won the game.
"I just sent him an email congratulating him."
AN ANALYST is not an on-field coach — the analyst watches tape of his team's practices, and evaluates the upcoming opponent's special teams, then makes suggestions to the special teams coordinator — who not to punt to, or who might be the weak link on the other team's line, the player they might want to attack in an attempt to block a kick.
"Special teams, it's called hidden yardage … it's huge," Carr said. "If you can get an extra 40, 50 yards more than the other team, that's field position.
"Even if you speed up a punt, make him kick it quicker, it might knock 10 yards off that. That's a 10-yard play.
"Special teams is super complex. If you look at Choate when he was at Boise State and they beat Oklahoma, they had some tricks on the special teams that worked."
In the Alabama game, 'Bama blocked an A&M punt that resulted in a touchdown. But the Aggies answered by returning the ensuing kickoff for a TD.
And when a game comes down to a field goal, coaches and analysts go through great pains to find out which hash mark the kicker kicks best from — a bigger deal in college because the hash marks are farther apart and some field goal tries, especially the shorter ones, can come from quite an angle.
"That's how in-depth that thing is," Carr said. "I watched him when he was at Washington State … it's an art form. It's very complex."
RUSSELL PLAYED football and baseball at Spokane Falls Community College in the mid- to late-1980s, then finished up his schooling at the University of Idaho, where John L. Smith was the football coach and Russell got his feet wet as a football coach by watching film.
He coached special teams at North Texas, Louisiana Tech and Tennessee before coming to WSU in 2012 to work for Mike Leach.
Russell was in Pullman for three seasons, then spent three years at TCU before moving on to Texas A&M.
Carr said he could see the coach in Russell in high school.
"We're playing Wallace, and I still tease him about it," Carr recalls. "We hadn't beaten Wallace in like 13 years, and there was a minute left, and we were deep in our territory, and we punted the ball, so Wallace has a chance to win."
Russell was the punter.
"The Wallace kid probably barely brushed him, but he fell back really hard. And he goes, 'Ohhhhh,' and he yelled it out really loud, and he got the referee to throw the flag, so we kept the ball and ran the clock out."
CARR COACHED St. Maries for 13 seasons (1985-97), going 76-48 with the Lumberjacks.
Russell was the QB his first year, and St. Maries went 9-0 before losing to Moscow in the first round of the state A-2 playoffs.
In an Intermountain League where Lakeland was usually the team to beat, St. Maries won three league titles and shared another under Carr, and was second or tied for second three times.
The Lumberjacks went to the state playoffs six times under Carr.
After leaving St. Maries, Carr went to, as it turned out, Lakeland High, where he was an assistant principal for 17 years.
Some of those years he coached football for the Hawks; one year, he was a volunteer assistant defensive line coach at Whitworth, just to see what college coaching was like.
Carr retired from Lakeland in 2016, but still dabbled in coaching when he could.
This year, St. Maries invited him to join their staff as an assistant coach, and Carr works with the offensive line.
As it turned out, St. Maries' fourth game of the season was against ... Lakeland.
"I hated it," Carr said of going against the school he was at for nearly two decades. "Because I'm really tight with the senior class (at Lakeland), they're one of my favorite classes. I coached them their freshman year and we went undefeated.
"When I said I was going to do it (come back and coach), I didn't even know we were playing Lakeland," Carr said.
Lakeland, with many of those players Carr coached as freshmen now seniors, beat the undermanned Lumberjacks 50-0.
CARR, 62, underwent heart surgery a few years ago.
"It's not fun having a mechanical heart valve," he said.
But he wanted to keep coaching — and he enjoys working with young people, and the bonds that form from those relationships — which is why he makes the drive from Rathdrum to St. Maries.
Where this year's coaching gig leads, who knows.
Carr thinks back to last Saturday, where his former player had an impact on an upset of the defending national champs.
"The neatest thing is when you watched his son (Hayden) come up and give him a big hug," Carr said.
Carr said he's proud of folks like Russell and Choate, now a co-defensive coordinator and inside linebackers coach at Texas.
But he also marvels at some other products of St. Maries, like Randy Mueller, a former general manager in the NFL; and Debbie (Martin) Buchanan, longtime volleyball coach at Idaho.
And he thinks of his former players, and missing out on a recent sturgeon fishing trip to Riggins with them because he had a cold.
Or playing pickleball in the morning with his former all-state tackle.
Relationships.
"I always wonder, I wish I would have won a state championship," Carr said. "But you know what? It kinda hit me, especially when I had open-heart surgery, and then listening to my old ballplayers when I got into the Hall of Fame at St. Maries. It's the rapport that I had with my players, and wrestlers, and I would take that over a state championship any time."
Mark Nelke is sports editor of The Press. He can be reached at 664-8176, Ext. 2019, or via email at mnelke@cdapress.com. Follow him on Twitter @CdAPressSports.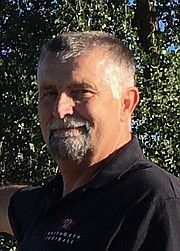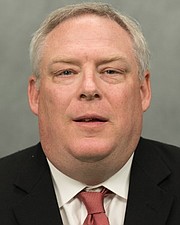 Recent Headlines
---