5A REGION 1 BOYS SOCCER CHAMPIONSHIP: Clicked in for the final run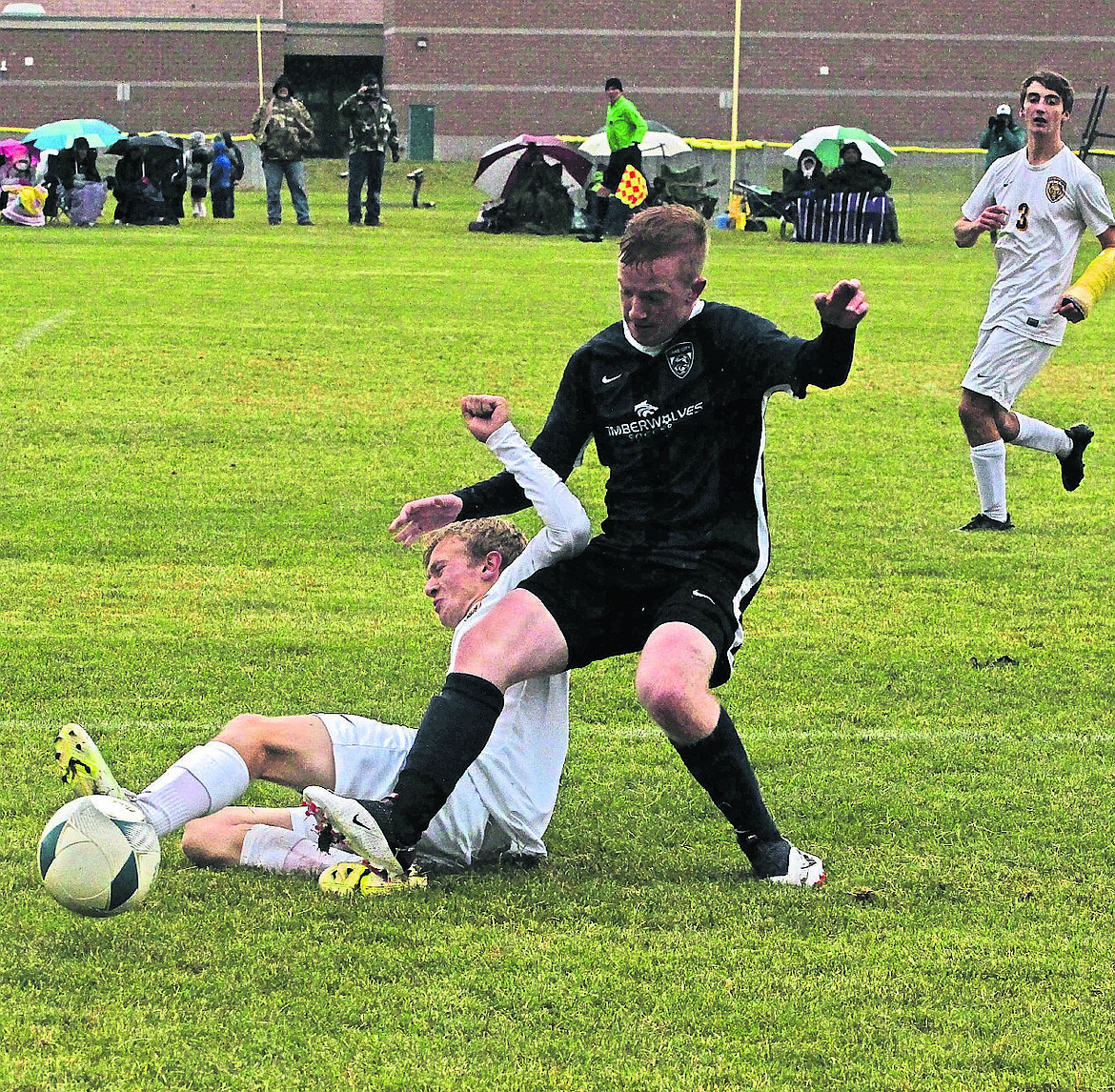 JASON ELLIOTT/Press Lake City midfielder Tyler Gasper beats Lewiston's Dalton Laney to the ball during the first half of Wednesday's 5A Region 1 boys soccer championship at the Irma Anderl Soccer Complex.
|
October 14, 2021 1:25 AM
By JASON ELLIOTT
Sports writer
COEUR d'ALENE — After falling short in 2020, then again in the 2019 5A Region 1 boys soccer championship, Lake City made sure of one thing when they got that game on its home soil on Wednesday.
They finished.
Senior midfielder Kohrt Weber had an assist for the Timberwolves, who broke open a 1-0 lead at halftime to beat the Lewiston Bengals 3-0 in the regional championship match on Wednesday at the Irma Anderl Soccer Complex.
"It feels nice," Weber said. "We've came up short the last couple of years. So it was nice to get the job done this year."
It is Lake City's first regional title since 2018, when the Timberwolves, going 16-1-0 and winning the consolation championship.
"Beating any team three times in a single season is never easy, but the guys played really well today and we are back to our midseason form," Lake City coach Alan Rich said. "We are passing better, shooting more accurately and defending really well."
Because the state tournament is being seeded by MaxPreps rankings, and are no longer predetermined seedings, Lake City (17-0-1) won't know its first-round opponent until all the state-qualifying tournaments are completed.
"It's been really exciting," Weber said. "It's kind of all of our seniors' dreams to have the kind of success we've had together. It's just nice to see everything come together as well as it has."
Lake City has won seven straight since playing to a scoreless draw against Moscow on Sept. 16 at home.
"I think the Moscow game is where we really changed things," Lake City senior forward Noah Janzen said. "Coming back from that, we've really kicked it in at practice and focused on each match. We've just clicked."
"This group has worked hard all season and persevered through major injuries to multiple players at key positions," Rich said. "It's great for their efforts to be rewarded with the district title. I love the chemistry of this team and really like the way they are playing as we head to the state tournament."
Lewiston (6-8-0) will compete in a state play-in match on Saturday at 3 p.m. against Eagle (10-7-3), the fifth-place team from District 3 (Boise area). Lewiston advanced to the championship match by upsetting second seed Coeur d'Alene 2-0 last Saturday at Coeur d'Alene High.
Lake City had lost in previous regional title matches at Coeur d'Alene (2019) and at Post Falls (2021).
"We definitely came into the match more mentally strong," Janzen said. "We played a lot faster, but still had some trouble because of the weather. But we were still able to play our game and come out with a win."
First half — 1, LC, Josh Kerns (unassisted, 27:00. Second half — 2, LC, Noah Janzen (Kohrt Weber), 60:00. 3, LC, Malachi Hutchens (Connor Jump), 79:00.
Shots on goal — Lew 6, LC 13.
Saves — Lew, Noah Acord 10; LC, Tyler Allred 6.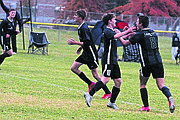 Recent Headlines
---