Trustees open internal interim presidential applications today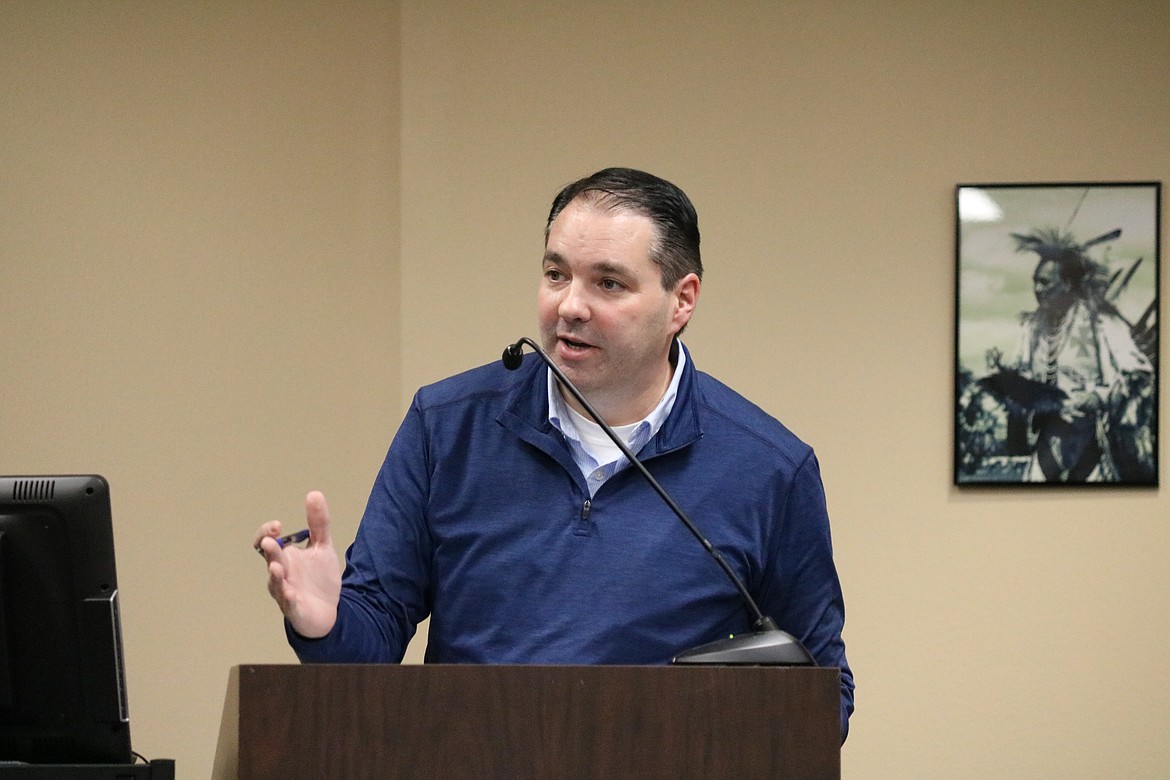 Chris Martin, Vice President for Finance and Business Affairs, delivered the business office's recommendation to complete the task of redistricting of the trustees zones, Alta Science & Engineering, Inc., at the North Idaho College Board of Trustees meeting at the college's main campus in Coeur d'Alene Tuesday evening. HANNAH NEFF/Press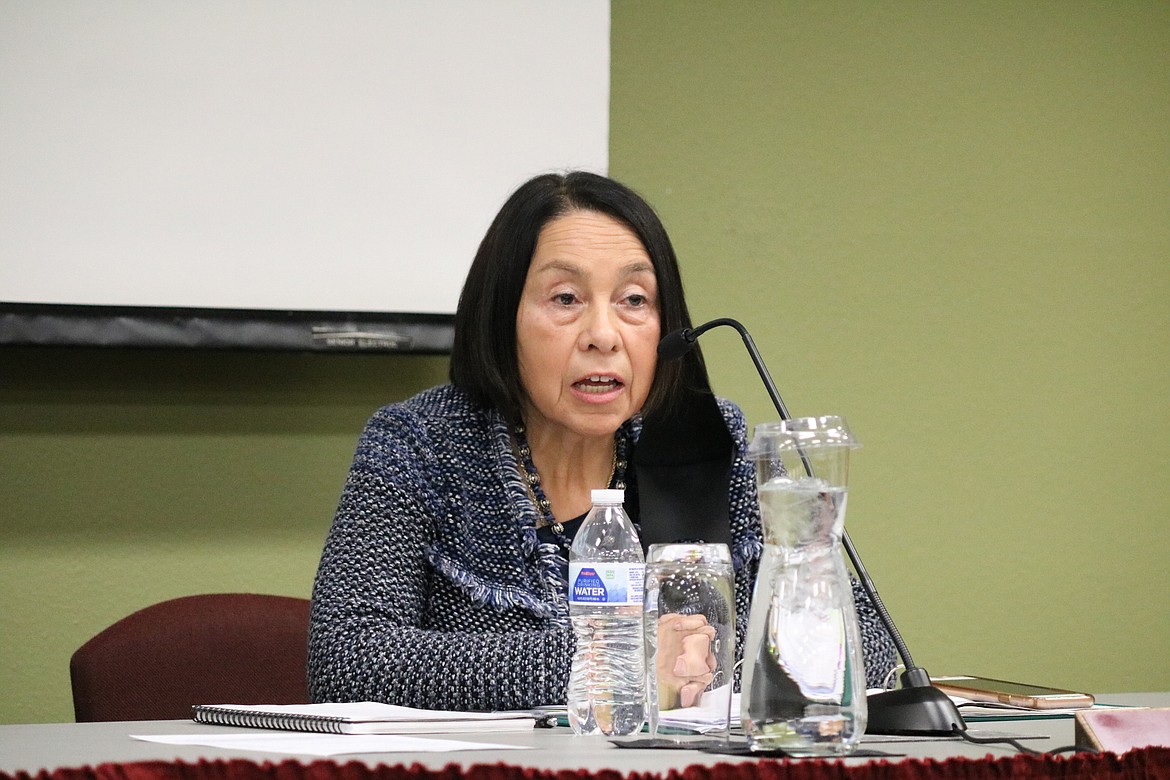 Lita Burns, acting President of North Idaho College, speaks at the North Idaho College Board of Trustees meeting at the college's main campus in Coeur d'Alene Tuesday evening. HANNAH NEFF/Press
Previous
Next
The North Idaho College board of trustees voted to begin accepting applications for an internal interim president today with a closing date of Oct. 21 at 5 p.m.
A special meeting is scheduled for Oct. 25 at 6 p.m. to select a candidate, with the formal vote at the next regular board meeting on Oct. 27.
The salary is set at $180,000.
The job description was changed to remove the requirement of a minimum of five years of experience in higher education administration/senior leadership to preferred experience.
Trustees Christie Wood and Ken Howard voted against the change.
"You put this institution in a position of really having someone walk through the door that's had no experience whatsoever in running this institution," Wood said. "We have qualified people to pick from at a higher level, at that administration level, and I just couldn't imagine why we'd ever strike those words from the job description for college president."
Acting President Lita Burns said the requirement is standard across colleges, and dropping the requirement meant NIC would require less qualifications from an interim president candidate than what is required for a director level at the college.
Board chair Todd Banducci said he wanted to open the position up to more people at the college as the qualification was too limiting.
The trustees also pushed to open and close the posting earlier than the original dates of opening Friday through Oct. 29.
Trustee Greg McKenzie motioned to open the posting today and close Monday to speed up the process, but withdrew his motion after discussion.
A motion by Banducci to open today and close Oct. 21 passed with only Howard opposing.
Howard said he didn't like the idea of rushing the process.
Trustees also approved Alta Science & Engineering, Inc. in Kellogg to complete the task of redistricting of the trustees zones, following the recommendation of the business office, for a sum not to exceed $10,700.
McKenzie was against the motion, saying it seemed foolish to pay a sum when Branden Durst of Plumblined Services, LLC offered to complete the task for free.
Chris Martin, vice president for Finance and Business Affairs, said the proposal from Durst came through McKenzie on Tuesday morning.
Wood said any solicitation or acceptance of the vendor by a trustee causes an automatic conflict of interest.
The one unanimous decision of the night was to adopt the resolution to commemorate the terms and conditions under which Burns is employed as acting president.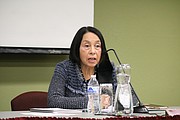 Recent Headlines
---