Marching for MacLennan
North Idaho College students, alumni, faculty, staff and community members plan to show support for former college President Rick MacLennan through a march on Oct. 27, prior to the next scheduled regular meeting of the NIC board of trustees.
"I just felt like the community needed to stand up and kind of just say enough is enough," said Ciara Platt, 25, an NIC student and organizer of the march along with a small group of mostly NIC alumni. "The goal of the march is to stand in solidarity with MacLennan, gain awareness for the extremism in our community, as well as just help NIC regain its voice back because I feel like a lot of faculty and students are just feeling lost right now."
MacLennan was terminated without cause on Sept. 22, with Trustees Todd Banducci, Micheal Barnes and Greg McKenzie voting to oust him.
"The firing of President MacLennan without cause has enormous ramifications not only to our beloved college but to our community at large," Coeur d'Alene native and NIC alumnus Shawn Keenan said. "The accreditation status of NIC is in jeopardy due to the unprofessional and aggressive behavior of Banducci and his two lackeys. Losing accreditation would cause irreparable damage to the reputation of the college and a ripple of negative economic consequences."
In the 2020 election, all three trustees were endorsed by the Kootenai County Republican Central Committee, chaired by Brent Regan, who is also chair of the Idaho Freedom Foundation.
"Regan has made it abundantly clear that destroying our public school institutions is top of their priority list," Keenan said. "One only has to take a quick look at the IFF posts to see they are unabashedly advocating to end public education, or as they put it, 'government run schools.' This is a full on attack of our Idaho constitutional right to a free and uniform public education."
Regan said in an email to The Press that public schools are destroying themselves as well as failing students, teachers and parents.
"Over three fourths of the money spent on education never makes it to teacher salaries but is instead absorbed by a calcified bureaucracy," Regan said. "If you reduced this overhead by a third you could double teachers salaries without raising taxes."
Regan said that according to Article 9 Section 1 of the Idaho Constitution, the purpose of public schools is to ensure the stability of our republican form of government.
"To do that they must teach what is a 'republican form of government', how it is superior to other forms and what is needed to keep it stable," Regan said. "Do any of our public schools do this? It is their primary reason for existing as articulated in law."
Keenan said the community must stand up to the disinformation campaign and the bully intimidation tactics being delivered by Regan and his allies.
"The KCRCC alliance has broken down the social contract we have with one another," Keenan said. "There is no longer respectful civil discourse where we can agree to disagree and try to find common ground and compromise. No, now it's angry mobs and intimidation to get their way."
Nine days after being fired, MacLennan filed a lawsuit, suing the college as well as the three trustees who voted for his termination.
In the complaint, MacLennan argues his termination was in retaliation for his good faith reporting of board chair Banducci's several suspected violations of the law, including verbal and physical assault of a female college employee at a college-sponsored event in 2019.
NIC accreditation may be under review by the Northwest Commission on Colleges and Universities because of a complaint filed by the Kootenai County Task Force on Human Relations and the human rights task forces for Bonner, Boundary and Spokane counties.
Along with being reinstated, MacLennan's lawsuit is seeking compensation for any lost wages and benefits, along with more than $10,000 in damages.
The march will start at 3 p.m. in McEuen Park in downtown Coeur d'Alene, heading toward NIC.
Christie Wood, an NIC Trustee who supported MacLennan, Michelle Lippert, a former philosophy instructor at NIC, and Keenan will give speeches around 5 p.m. in front of the Edminster Student Union Building.
The board of trustees meeting will start at 6 p.m., following a planned executive session at 5 p.m.
Banducci did not respond to a request for comment.
This article has been updated to show the march will begin at 3 p.m.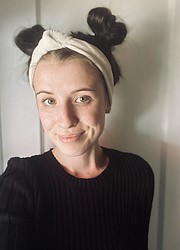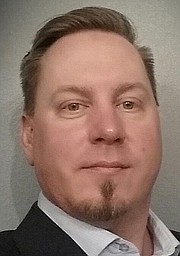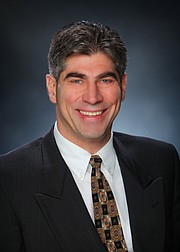 Recent Headlines
---