Richard Boldway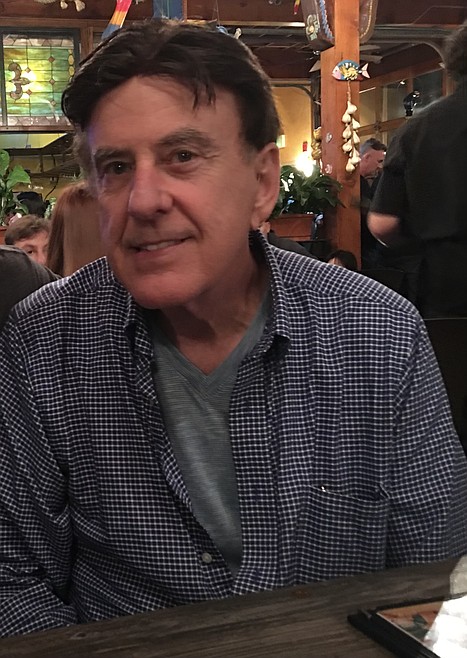 |
October 10, 2021 1:00 AM
Richard Jay Boldway died on Sept. 22, 2021, at Kootenai Health.
He is survived by his two children Jill Gabbey and Jon Gabbey and three grandchildren Isabella Perez, Scarlett Gabbey, and Harley Gabbey. Richard is also survived by two brothers Robert Gabbey Sr. of Whitewater, Wis., Joe Gabbey of Washington, and sister Donna Phelps of Wisconsin.
He was preceded in death by his sister Maryann from Wisconsin. He is also survived by many nieces, nephews, and many good friends. Richard is also survived by former wives Barbara Paul and Jillian Boldway.
Richard was born in Racine, Wis., in July 1945 to Harry and Anita Bieck Gabbey. He joined the Naval Reserve and was activated during the Vietnam War, having served from 1967-1968 in Vietnam on the USS Valley Forge Aircraft Carrier as a radar meteorologist. Richard graduated from Milwaukee School of Engineering (MSOE) in 1973 with a degree in Electrical Engineering and worked for Chrysler, General Dynamics, JPL, and Rockwell.
Richard followed a job offer in California where he moved his young family to in 1974. He enjoyed camping and hiking trips in the California mountains with his family including his son and daughter. He loved working on his car as well as household projects and building and refurbishing things.
He eventually moved to Del Mar near the beach where he enjoyed walks on the beach and his dog Bucky as well as visiting the San Diego Zoo. Richard had a love for Papillon dogs, including Bucky and Tebow. He also had a love for riding bikes, ping pong, and hummingbirds.
Later on, Richard moved to Prescott, Ariz., where he became owner/operator of the Prescott Trolley Tour Company, a job that he thoroughly enjoyed. He thoroughly enjoyed a trip to Ireland and showed an interest in genealogy.
Richard had a lifetime passion for computers and wrote computer software for many years. He was also an active member of Toastmasters at one point in his life.
Richard was an active member of St. David's Anglican Community Church in Post Falls, Idaho. Services will be held soon at this church. Richard also had a group of Breakfast Buddies that he met every morning. Richard has been cremated, per his wishes.
Recent Headlines
---