100 years of working land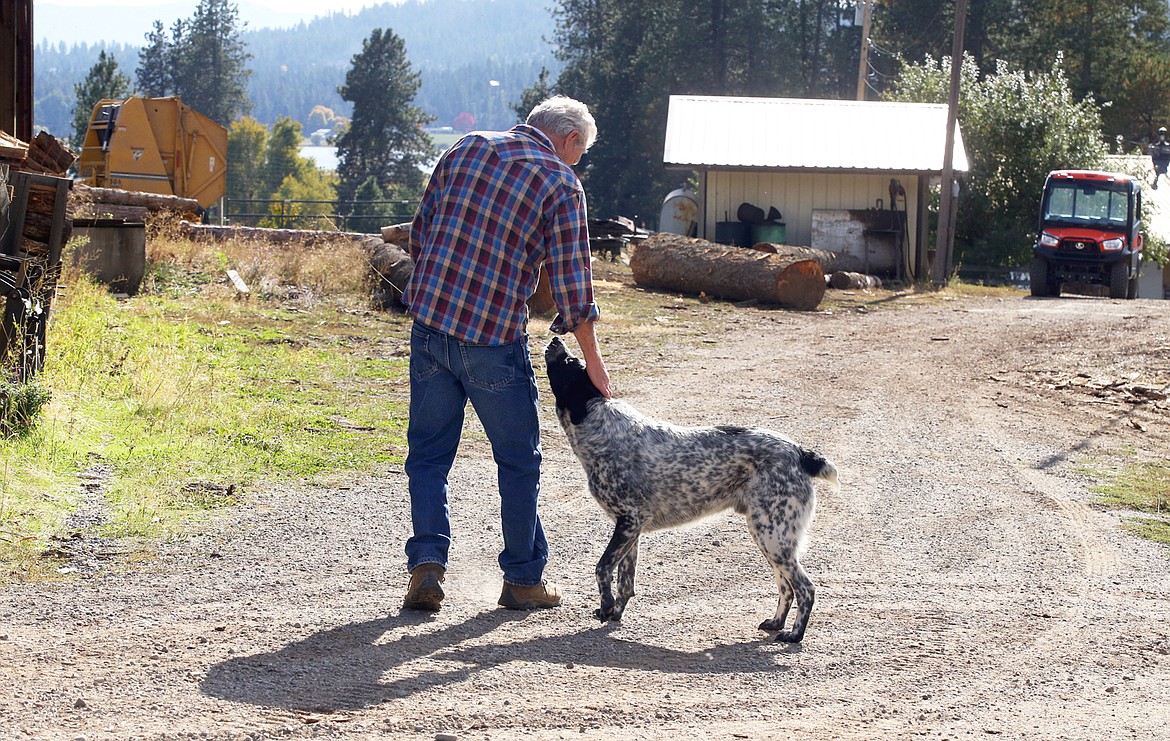 John Matheson pets Cowboy during a recent visit to the family farm in Hauser.
BILL BULEY/Press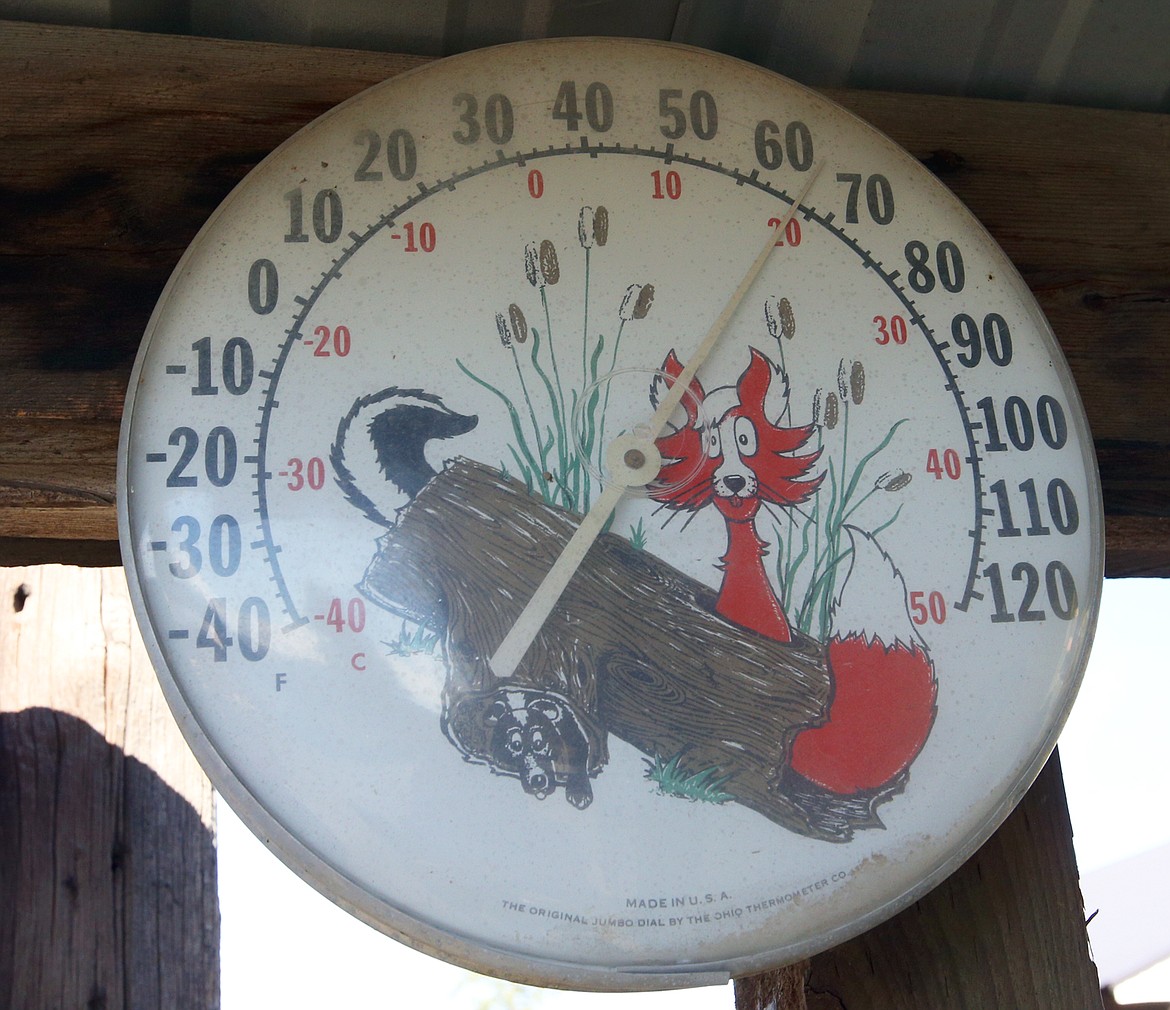 The temperature gauge on the Matheson Heritage Farm.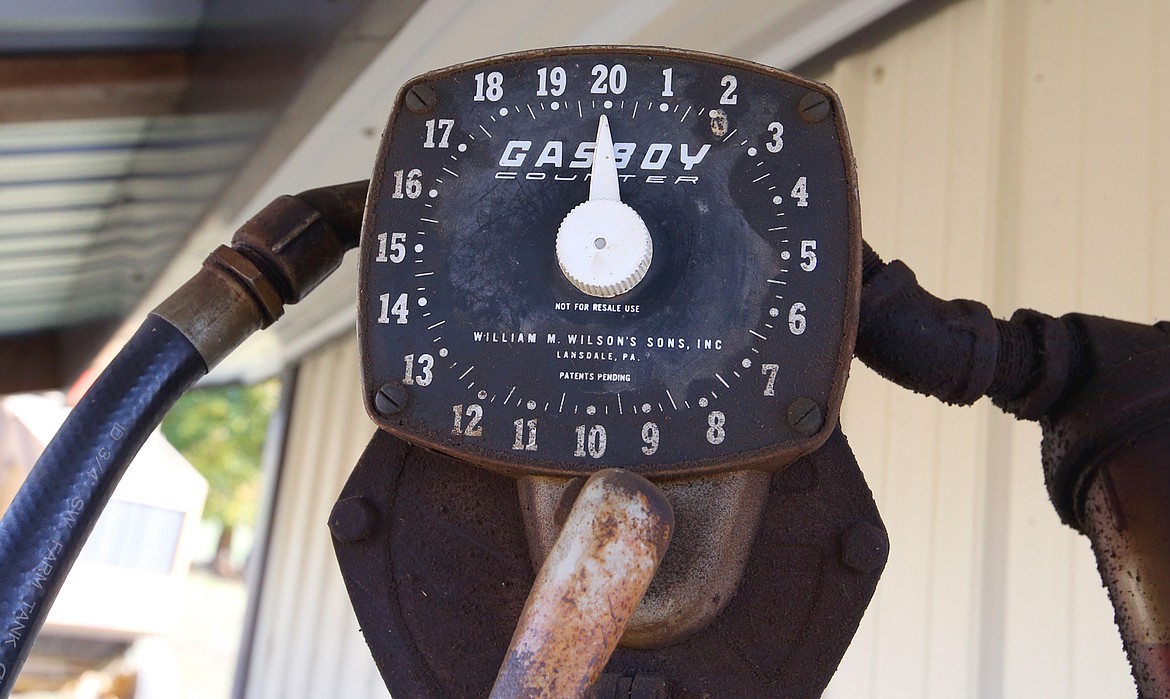 An old gas gauge is connected on the Matheson Heritage Farm.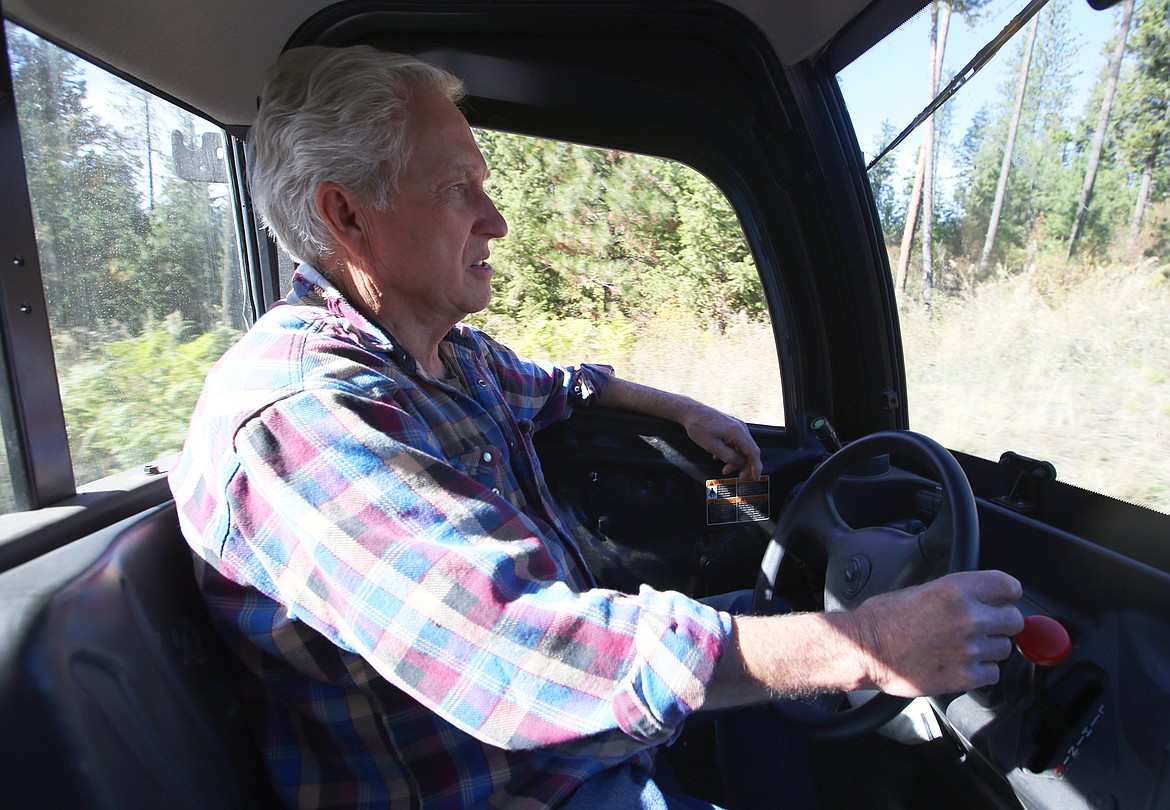 John Matheson drives to his home on Matheson Road.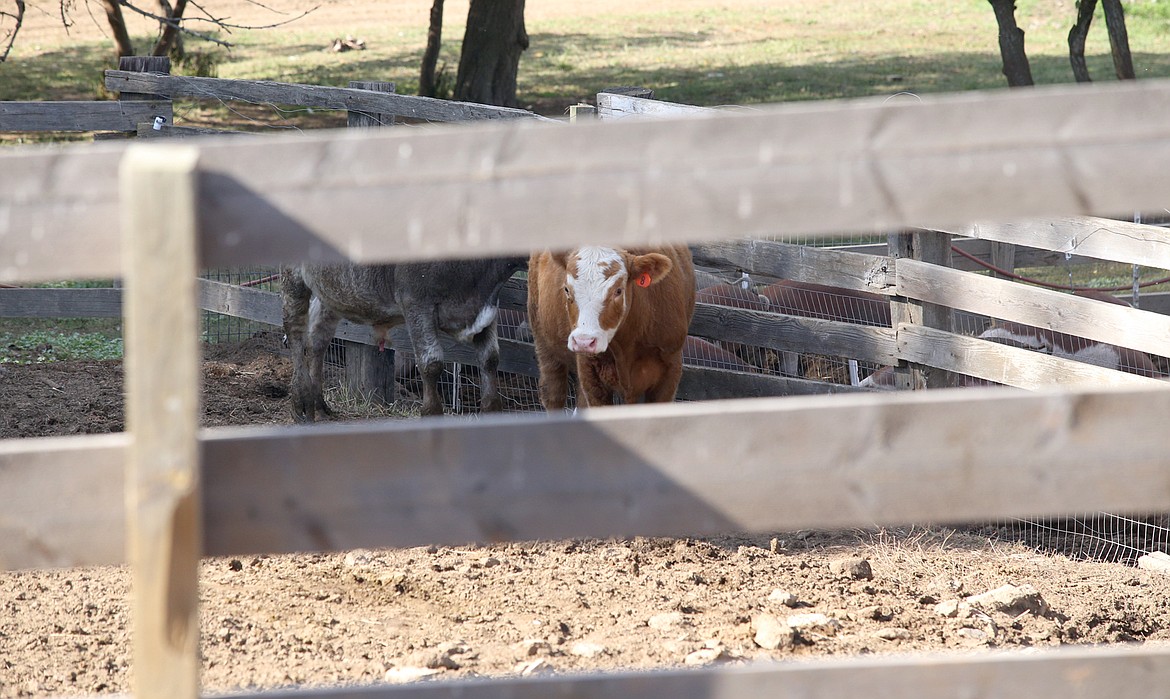 Cattle mill around on the Matheson Heritage Farm.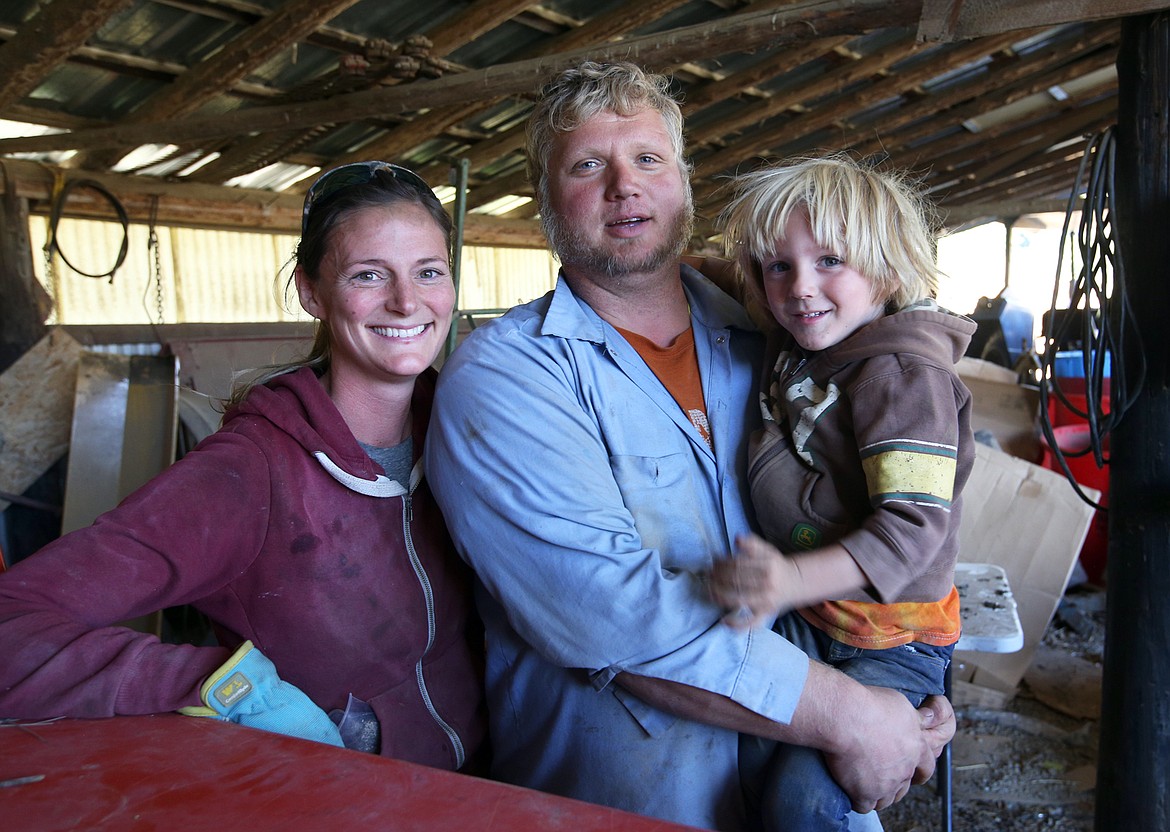 Caleb and Lorissa Thursday, joined by son Wyatt, take a break from a hard day's work at the family farm in Hauser.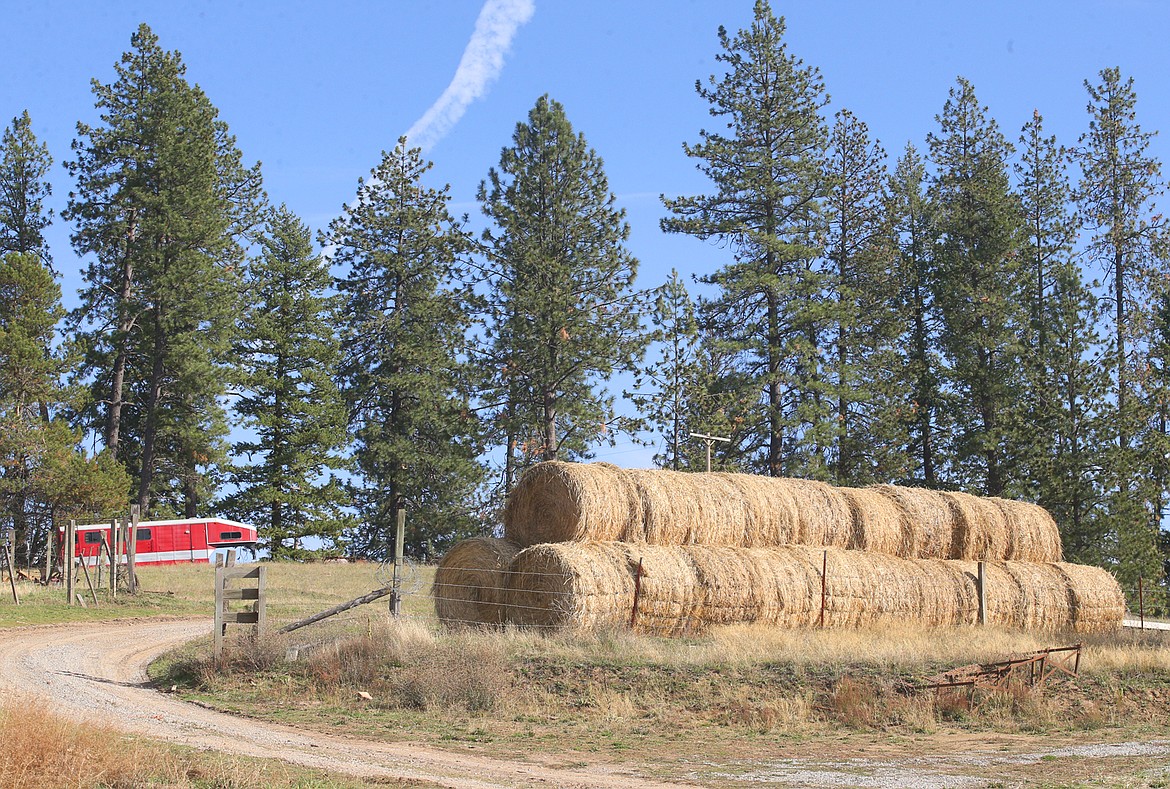 Round hay bales on the Matheson Heritage Farm.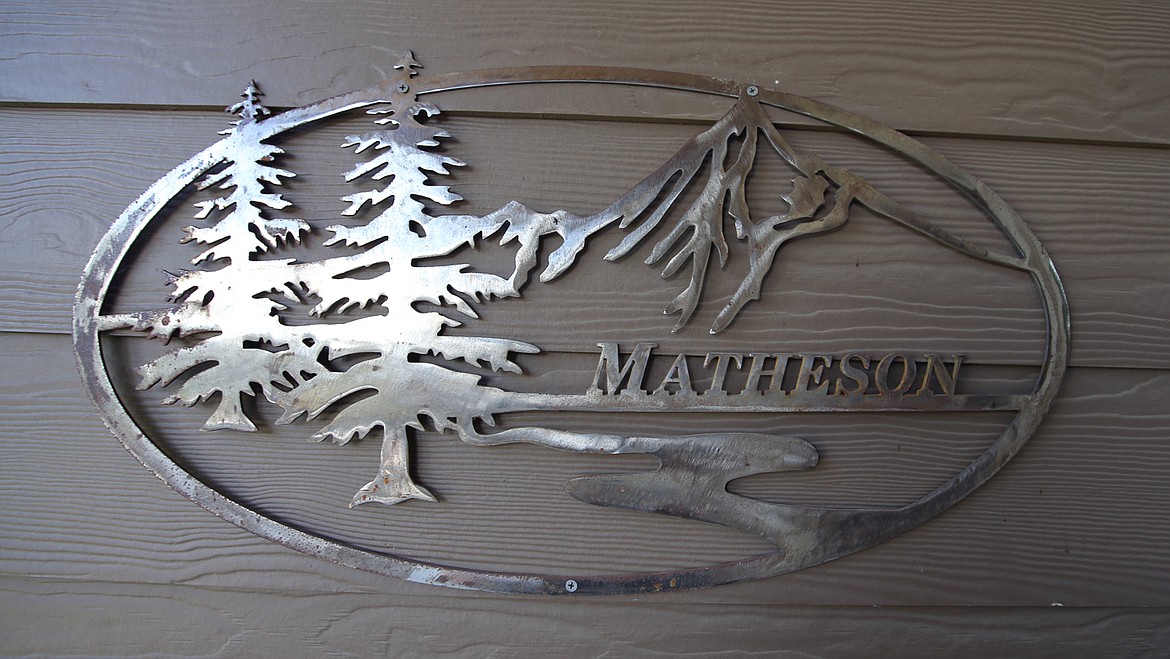 The Matheson name on John Matheson's home in Hauser.
Previous
Next
by
BILL BULEY
Staff Writer
|
October 10, 2021 1:09 AM
HAUSER — Farming is hard.
Rise early. Work all day. Deal with the unexpected. Fix things. Watch the weather. Don't get rich. Get some sleep.
That's why John Matheson did it. He grew up helping on a farm. Owned and operated a farm. Passed it down to the next generation.
Today, he's retired. But when he looks back, he has no regrets. No doubts. It's been a good life.
"I guess I just always liked the farm," he said.
The Mathesons were never driven by money. Not for 100 years.
Matheson Heritage Farm in Hauser earlier this year received the Century Farm Award, which honors and recognizes families that have continuously owned and actively farmed the same land their ancestors did 100 years ago or more.
Idaho State Historical Society Board of Trustees member Don Pischner presented John Matheson with a Century Farm certificate signed by Gov. Brad Little, Idaho State Historical Society Executive Director Janet L. Gallimore, and Department of Agriculture Director Celia Gould; in addition to a commemorative Century Farm sign.
The Idaho Century Farm and Ranch program encourages agriculture families to share their stories and their century-long connections to Idaho and farming.
"These centennial farms are truly the 'roots' of our state, connecting our past to the vibrant present of agriculture," says a press release.
Since the Century Farm and Ranch program began in 1990, over 450 farms and ranches statewide have been designated Idaho Century Farms or Ranches.
The Matheson Heritage Farm was acquired by James A. Matheson, John's grandfather, in 1921. James Matheson farmed the land, raising cattle, oats, alfalfa, and timber. Over the years Matheson added red top grass seed and timothy hay to his crops.
John Matheson bought the farm from an uncle about 50 years ago.
In early 2007, he partnered with Inland Northwest Land Trust, a nonprofit conservation organization, to protect the land forever from development. The land remains private property owned by Matheson, but no form of future development will be allowed. The conservation easement permanently preserves the farm as an open space, forest, and wildlife habitat.
"We don't care about the money," he said. "Yeah, money was no object."
Today, John's granddaughter, Lorissa, her husband, Caleb Thurman, and two sons are living on the 160-acre property, farming hay and raising cows, chickens, and pigs.
They feel blessed to be there.
"I mean there's nothing like working on land and doing what your heritage is," Lorissa Thurman said. "You know you're connected to your family history and you know you're doing what I think is one of the best jobs you could do. It's very rewarding."
The Thurmans are ambitious and dedicated.
The Thurman Family Farm includes a market, organic produce and a farm-to-skincare line.
The Thurmans agree farming is hard work, but they wouldn't give it up for an easier life.
"You might wake up early and stay up late. But yeah, you're working for yourself, which is amazing," Lorissa said. "So you know it's not about the money. At the end of the day you're feeding your family, feeding the community, doing what you can for the community."
Now, they're getting ready for winter. They're gathering firewood, putting the hay equipment away and bringing the cows home.
They have about 40 head of cattle and plan to add on.
"We're still building right now," Caleb Thurman said.
Lorissa takes pride in knowing the farm has been in the family for a century.
"I think that says a lot about the family in general, you know, hard working, not willing to give up," she said. "Money goes a long way but hard work and feeling good about what you do and keeping the family history going, that is what makes you feel good."
John Matheson grew up in Hauser and worked on his grandfather's farm. At 12, he drove the 1939 Ford pickup and tied wire on the baler, which can be dangerous.
"My uncle pushed the wires through and I tied them on the other side on the old baler," he said.
John Matheson served four years in the Air Force. He and wife Nancy lived in Otis Orchards, Wash., for a while until John bought the farm from an uncle in 1972. He built the house that still stands today; it's where the Thurmans live.
When he ran the farm — building to about 50 head of cattle — he also worked at Kaiser Aluminum before retiring in 1994.
He continued farming until passing it on to his granddaughter in 2016.
Today, he lives in a home on 18 acres near the top of Matheson Road that offers views of Hauser Lake and Rathdrum Mountain. He still operates a sawmill on the farm, taking on small jobs as he can.
"I do that part because I like to have a hobby," he said, smiling.
Matheson is a humble man who doesn't really like to talk much about himself, but he's tremendously proud of his family and its deep roots in Hauser.
"I like to see the place recognized and the Matheson family that's been there 100 years," he said.
Granddaughter Lorissa enjoys watching sons Bear and Wyatt on the farm and looks forward to them eventually taking it over.
"I mean, we're happier than a pig in [manure] when the boys are out here working and they're happy, too," she said, laughing.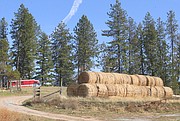 " />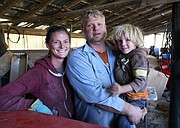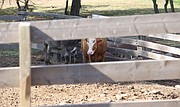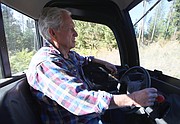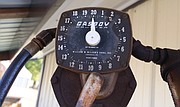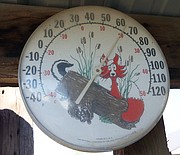 Recent Headlines