NIE: Kid conversation starter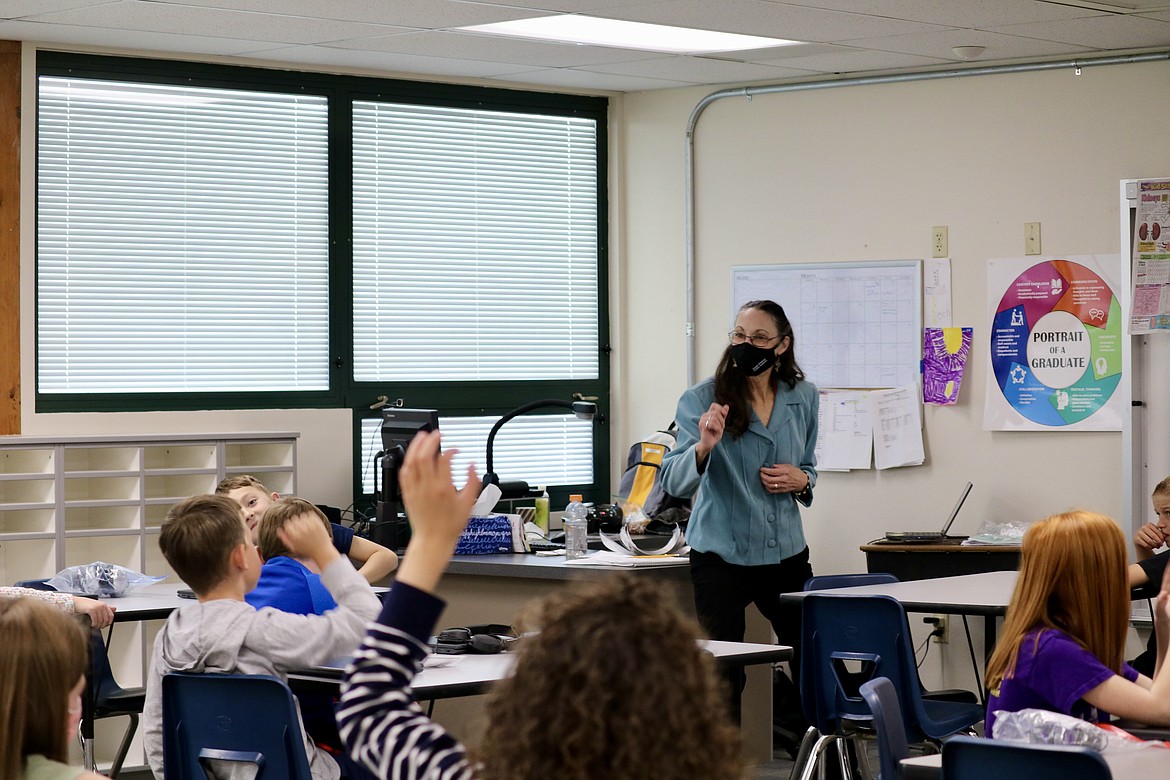 Geri Hagler, classified staff member at Dalton Elementary School, uses the Kid Scoop, a special section in the Coeur d'Alene Press, to get the conversation started in her tech prep classes. HANNAH NEFF/Press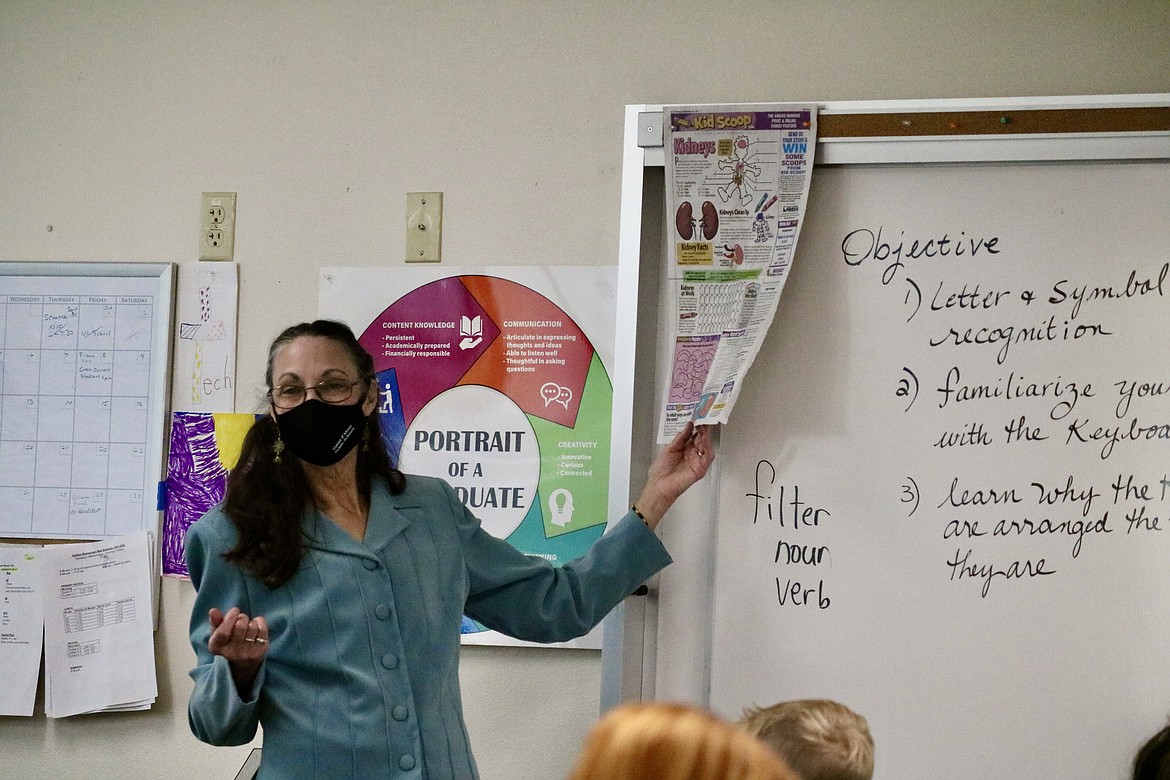 Geri Hagler, a classified staff member at Dalton Elementary School, opens each of her tech prep classes with a few minutes of conversation off Kid Scoop, a section of The Coeur d'Alene Press for kids that covers topics from jokes to career paths. HANNAH NEFF/Press
Students at Dalton Elementary School spend a few minutes each week going over the Kid Scoop, a section of The Coeur d'Alene Press geared toward kids. Pictured are second graders in Geri Hagler's tech prep class. HANNAH NEFF/Press
Previous
Next
by
HANNAH NEFF/Staff Writer
|
October 9, 2021 1:06 AM
What do you want to be when you grow up?
What's something you're saving up for?
Questions like these get the ball rolling to classroom discussions in Geri Hagler's tech prep classes at Dalton Elementary School.
Hagler uses questions and content from Kid Scoop, a special section for kids in the Coeur d'Alene Press, to get each class thinking right as they take their seats. The papers are provided free of charge, thanks to generous donors to the Press's Newspapers in Education program.
"Activities that activate the brain are always positive," Hagler said. "It also encourages students to look throughout the newspaper."
Hagler keeps a copy of Kid Scoop at the front of the classroom, replaced each Tuesday by the new issue.
McLain Findley, a second-grader, said she thinks it's fun to answer the questions posed by Kid Scoop.
The section contains writing prompts, word searches, puzzles, vocabulary and more.
"I use Kid Scoop as a welcome and opening conversation piece that builds community in my classroom," Hagler said. "Sometimes I get to read the short multicultural stories, myths, legends and fables that are featured, which prompts discussion."
Hagler also encourages students to submit to Kid Scoop Weekly Writing Corner.
Addy Johnson, a second-grader, said she once sent a response to The Press for the Kid Scoop Weekly Writing Corner.
"I wanted my name to be in the newspaper," Addy said.
Addy said she likes reading Kid Scoop at home, as her family has a subscription.
Hagler said she's been using the section since she returned to teaching last spring as it provides an opportunity for kids to submit their own writing as well as hear responses from other kids.
"Any time kids can see their own writing in print, that's a benefit," Hagler said. "Information that is related to their lives reinforces what they learn in class."
•••
To help expand The Press NIE program, please donate today.
Credit card: Call The Press, 208-664-8176
Check: Mail it to The Press, 215 N. Second St., Coeur d'Alene, 83814. Indicate that it's for Newspapers in Education or NIE.
This story was corrected to show Hagler is classified staff, not certified.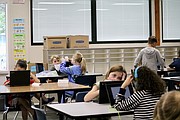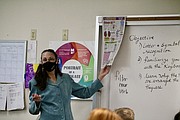 Recent Headlines
---