Jeremiah Leake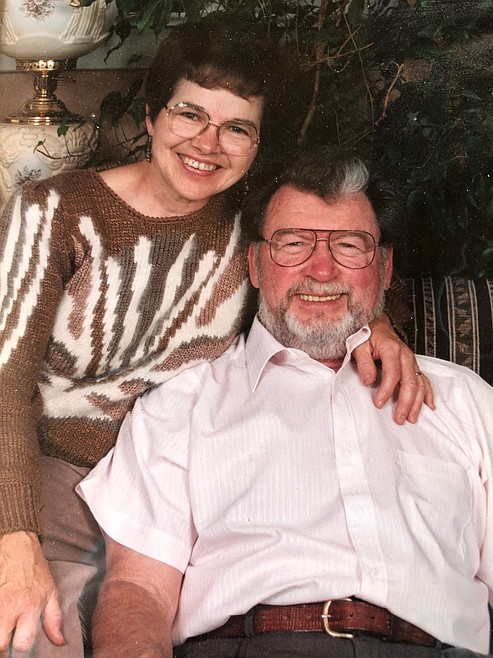 |
October 9, 2021 1:00 AM
Jeremiah Leake, legendary husband and father, departed from this world on Oct. 6, 2021, surrounded by his family. He was one of seven children, born to Marie Mulroy and Jeremiah Francis Leake in the Bronx, N.Y., March 23, 1936. He attended Saint Agnes Grammar School and graduated from Red Bank Catholic High School where he was a scholar and an outstanding athlete. At the age of 19 he became an apprentice in the Carpenters Union and earned his general contracting license from Santa Monica Community College. He was a master builder of custom homes and contributed to the building of many churches. He enjoyed working in his shop until his last days.
He met Marianne Carhart, and married his forever love in October of 1958. They set out on Route 66 to California for their honeymoon and made their first home in Los Angeles. They moved to Idaho in 1968, where they found paradise in the wide open spaces and great outdoors. The family grew to an even ten, four boys and six girls. Jeremiah so loved his family and celebrated being a father and provider. Over the years countless other children and families who needed love and support, came to live at the Leake house.
Jeremiah was an avid sportsman and spent a lifetime exploring Idaho's backcountry rivers and mountains. He was in his glory during hunting season and shared this passion with many friends.
Jeremiah was a devout Catholic, proud of his Irish heritage and his New York City roots. He was known for his legendary storytelling, nights singing around the piano and love for entertaining. His boundless love was far reaching and touched the lives of all who met him.
He was preceded in death by his parents, sister Patsy and brothers, Frank and Michael. He is survived by his wife Marianne of 63 years, sisters Marie Di'Capua, Helen Matejovic, and Annie McCabe; Children, Tim (Suzy), Theresa Everett (Brett), Mary Vopalensky (Greg), Veronica Young (Terry), Jay, Chris, Rosie Ham (Kelly), Michael (Kristie), Anna Spellman (Tom), Brigid; 21 grandchildren, and 10 great-grandchildren.
A rosary will be held at 5:30 p.m. on Monday, Oct. 11, with a requiem high mass at 10 a.m. on Tuesday at St. Joan of Arc Catholic Church in Post Falls. His final resting place will be St. Thomas Cemetery in Coeur d'Alene Idaho.
Bell Tower Funeral home has been entrusted with the arrangements.
Recent Headlines
---