A flotilla of drunk boaters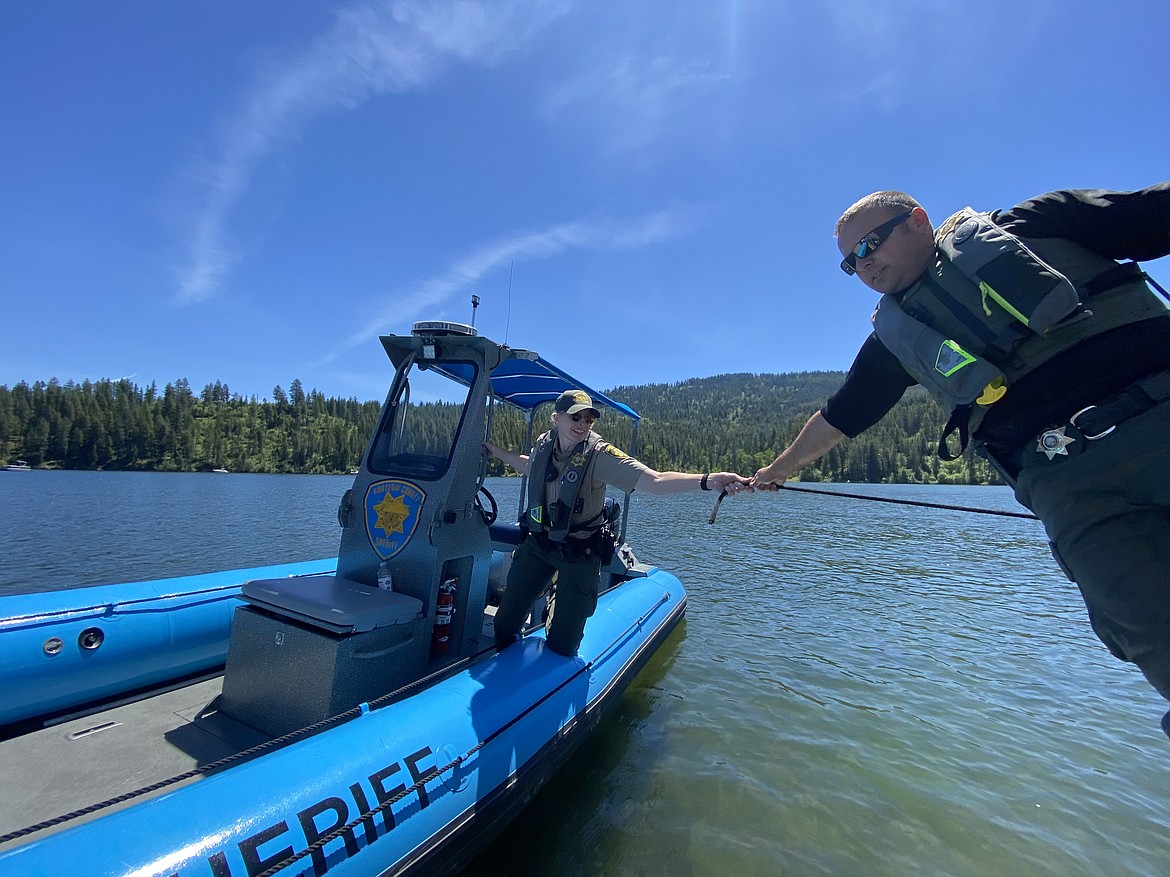 Kootenai County Recreation Safety Supervisor Sgt. Ryan Miller, right, hands off a rope to seasonal Marine Deputy Karen Perkins Sunday afternoon. (MADISON HARDY/Press)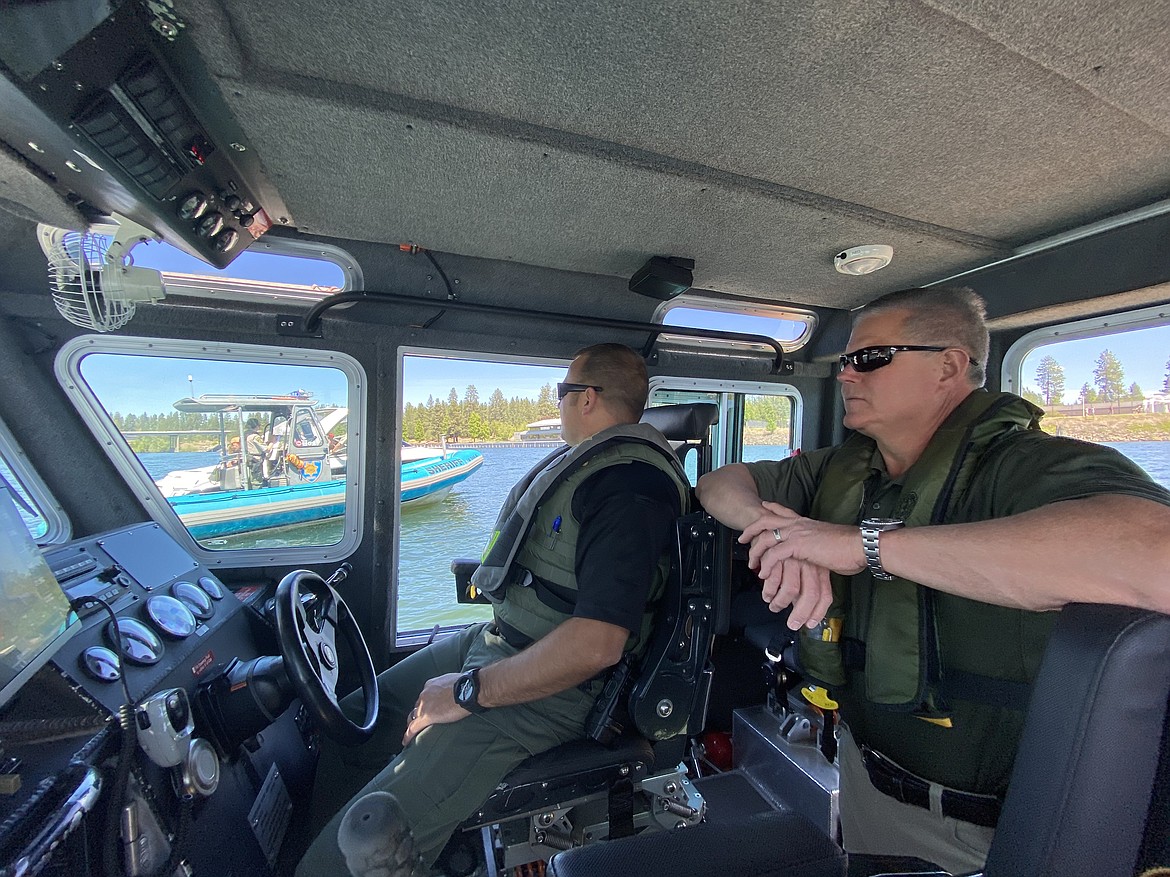 Kootenai County Sheriff Bob Norris, right, and Recreation Safety Supervisor Sgt. Ryan Miller check on a KCSO Marine Divison patrol unit Sunday afternoon. (MADISON HARDY/Press)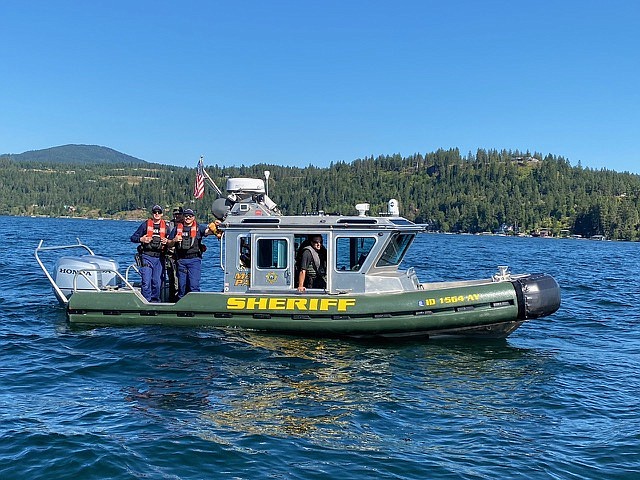 Kootenai County Sheriff Marine deputies logged nearly 700 hours on the water this past weekend to keep up with Fourth of July demands. Photo courtesy KCSO.
Previous
Next
by
MADISON HARDY
Staff Writer
|
October 9, 2021 1:09 AM
Kootenai County Marine deputies cracked down on intoxicated boaters, and their efforts have inspired national praise. 
Every Fourth of July weekend, the National Association of Safe Boating Law Administrators initiates "Operation Dry Water" — a three-day emphasized enforcement against boaters operating under the influence. This year, Kootenai County and 7,500 law enforcement officers across the U.S. participated in the operation. 
Idaho Code defines Operating Under the Influence (OUI) as "any person who is under the influence of alcohol, drugs or any other intoxicating substance" with a blood alcohol concentration of 0.08. OUIs are considered a misdemeanor in Idaho, punishable by a maximum fine of $1,000, up to six months in prison, and all are required to complete a boater safety course. 
KCSO reported 11 OUI offenses between July 2 and July 4, the highest number of any medium-sized agency in the country, Recreation Safety Sgt. Ryan Miller said. 
On Sept. 28, KCSO marine deputies received an award from the NASBLA for their efforts during Operation Dry Water.
Marine programs throughout Idaho reported roughly 60 OUI charges this summer. Fifty-three, or approximately 88%, were by Kootenai County marine deputies.  
That number is also a record for KCSO, Miller said. Last year, there were 36. 
There were also three boating-related deaths in 2021, all involving alcohol, Miller said. A boating-related fatality occurs when a person falls overboard and drowns, KCSO Lt. Will Klinkefus said. 
No fatalities were the result of a vessel crash, Klinkefus added. 
"The unfortunate part of this is somebody got intoxicated, fell off their boat, and drowned," Klinkefus said. "There was no crash, no hazardous operation." 
This year marks five summers in a row that Kootenai County has reported a fatal boating crash.
"If you're drinking on the water, we're going to be proactive in finding you and arresting you," Klinkefus said. 
Boating poses different risks for drinking. The KCSO officials explained that long hours in the hot sun, insufficient water intake, and boats' rocking could lead to higher intoxication faster. 
"The recommendation that we make is just like on the road," Klinkefus said. "If you're going to go onto a body of water and you want to consume alcohol, do it safely and have a designated driver."
Those recommendations, and other tips for recreation, are all taught in free boater safety courses taught by KCSO every month. Participation rates in those classes are low because it's not mandatory, but Miller would like to see more people take part. 
Kootenai County is home to 18 lakes, two rivers and about 54 miles of navigable waterways encompassing a little over 7.5% of Idaho's water.
With all that water comes people who want to enjoy it. Kootenai County has had over 20,000 registered boaters for several years, making up about 25% of Idaho's boating population. 
And the number of boats, Miller said, is growing. 
"We recognize the increased growth in our surrounding area is putting a strain on all aspects of our lives, even where and how we recreate," a statement from KCSO said Friday. 
In 2021, KCSO Marine deputies spent a third of their time patrolling the Spokane River, a total of 77,150 hours. Miller said that was a 169% increase from 2020, when deputies were on the river for 28,670 hours.
"We effectively deployed our limited resources to conduct educational and enforcement patrols on our waterways," he said. "We actively targeted problem areas (to) keep them safe and enjoyable for all citizens. This resulted in a reduction of serious vessel-related crashes."
This year the division performed approximately 3,500 inspections, but only a fraction — 9% — led to citations.  
Spokane River statistics:
• OUI citations were up 275% from four in 2020 to 15 in 2021
• Negligent operation citations increased from zero in 2020 to nine in 2021.
• Life jacket violations increased by 240% between 2020 and 2021, from five to 17.
• The number of vessels crashed decreased by 50% this year, from four in 2020 to two in 2021.
• There were five excessive wake violations, a new safety measure.
The Marine Division hopes to expand its patrol next year to better cover other areas seeing increased use like the Hayden, Spirit and Twin lakes. Marine deputy applications open in October, which Miller hopes will inspire more people to participate.
"This season's combination of marine enforcement and education was an extreme success," Sheriff Bob Norris said. "I am proud of the fine work of our Marine Team."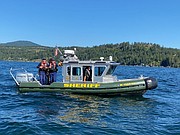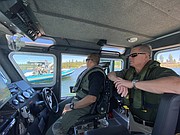 Recent Headlines
---