Walter Glass, 83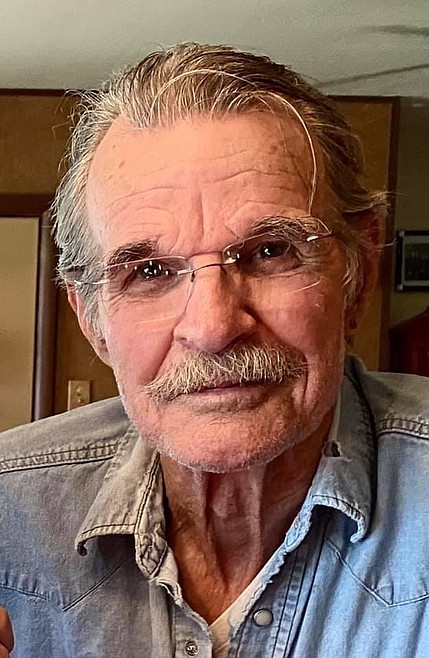 |
October 8, 2021 1:00 AM
Walter Charles Glass was born on Aug. 2, 1938, in Sacramento, Calif. He was ushered into the presence of his Lord Jesus on Sept. 15, 2021, at the age of 83 while at home in Rathdrum, Idaho.
As a dear friend said, "The world lost one heck of a (you pick: veteran, first responder, cowboy, story teller, artist, dancer, free soul, humorist, husband, and a friend to everyone.)"
Walt was preceded in death by his parents Raymond Clark Glass and Mildred Maxine (Dodson) Glass. Walt was the oldest of six boys. He is survived by his wife of 20 years, Connie Glass, two stepchildren, five step grandchildren and Walt's five brothers, Glenn Glass, Wayne Glass, Everett Glass, Merlin Glass, Dennis Glass and their beautiful families.
Walt lived his young life in Northern California near Burney Falls in an old cabin on Lake Britton. Walt attended Eagle Rock High School in Eagle Rock, Calif. During his senior year, he was a quarterback on the varsity football team that went undefeated that year. It was said that was because Walt wore his lucky cowboy boots to every game!! The team would have never allowed him to wear anything else, for they attributed all of their wins to those lucky boots. In 2015 Walt was honorably awarded into the Eagle Rock High School Sports Hall of Fame.
In 1959 Walt was drafted into the United States Army. After serving two years, he was honorably discharged and in 1962 was called back in during the Cuban crisis and stationed in Fort Hood, Texas. During his free time Walt decided to learn to skydive and logged 127 jumps. 57 years later, for his 83rd birthday he jumped again with two dear friends bringing that total to 128! He loved it!
In 1964 Walt went to work for Rain Bird Sprinkler Company in Salt Lake City, Utah, designing sprinkler systems. Walt moved back to California in 1965 where he was hired on with the Glendale Police Department. Two years later he transferred into the Glendale Fire Department. He was also the first graduating class of EMT's in Los Angeles County. As a family, we sure enjoyed Walt telling us story after story of mischievous tricks he and his fellow firefighters played on one another during slack time at the fire station. Walt served many years with the Glendale Fire Dept. until at the age of 38 he was injured while fighting a fire when a roof collapsed on him and gave him a severe concussion and aneurysm. In 1977 Walt was medically discharged and the Fire Dept. paid for schooling for an occupation of his choice. He decided to go to school in Pomona, Calif., to learn to become a farrier. He impressed his teachers with his artistic abilities — like taking a farrier's rasp file and forging a rattlesnake out of it. He enjoyed his years as a farrier and would still trim our horses occasionally.
Walt moved to Coeur d'Alene, Idaho, in 1976 and forever called it home. He continued his farrier career while spending 10 years as ranch manager for the Lake Fernan Ranch owned by the Van Camps of Campbell's Pork 'n Beans. Walt was a member of the Kootenai County Mounted
Sheriff's posses serving two years as Captain in 1986 & 1987. He was also a member of the Panhandle Backcountry Horsemen for many years spending much time packing and riding the beautiful northwest mountains. Walt enjoyed listening to the amazingly talented musicians we have come to know over the years. He loved to dance to live music and he never slowed down!
Walt enjoyed a long list of adventures in his lifetime. He said he would never quit working and he never did. He popped into Hickman's Saddlery to lend a helping hand for over 10 years. His last official job was 26+ years spent at Lakeland High School in Rathdrum as the parking lot attendant and part-time custodian. He loved having weekends and summers off but more importantly, he absolutely loved the staff and students, and it showed.
Walt will be greatly missed by so many.
We are planning a Celebration of Life for Walt this spring. He wants us to party, share funny stories, dance and laugh out loud because that's how he lived his life. More information on date and location will be announced well in advance.
Recent Headlines
---