NIE: It's their story, too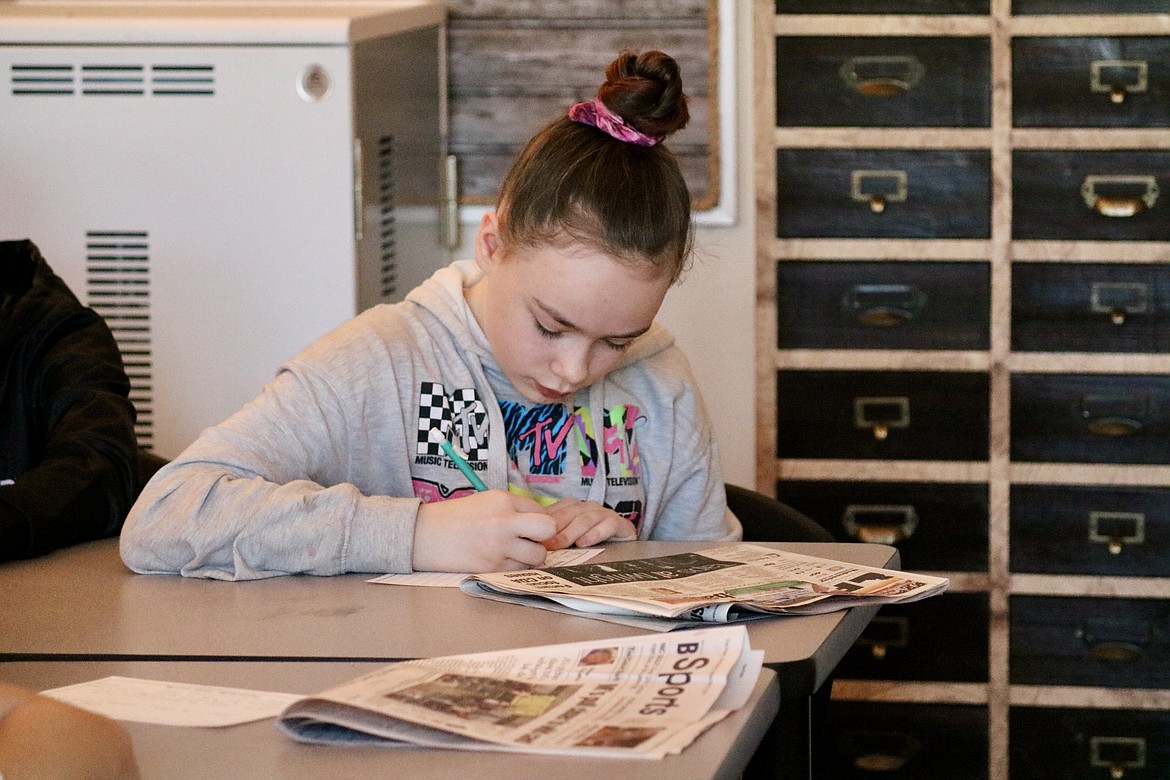 Khloe Tyacke, a seventh grader at Lakes Middle School, uses The Coeur d'Alene Press to find a current event to summarize in history class. HANNAH NEFF/Press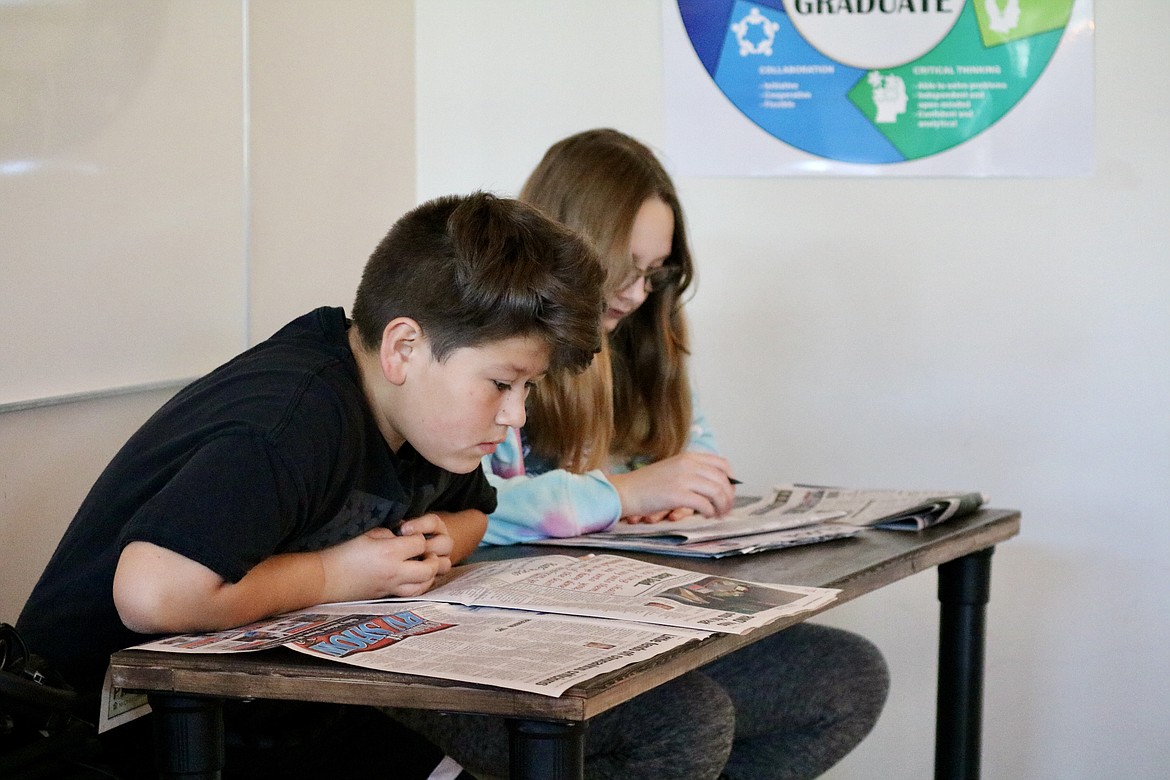 Owen Derri and Ember Pederson read through copies of The Coeur d'Alene Press to find articles that interest them to write about in history class at Lakes Middle School. HANNAH NEFF/Press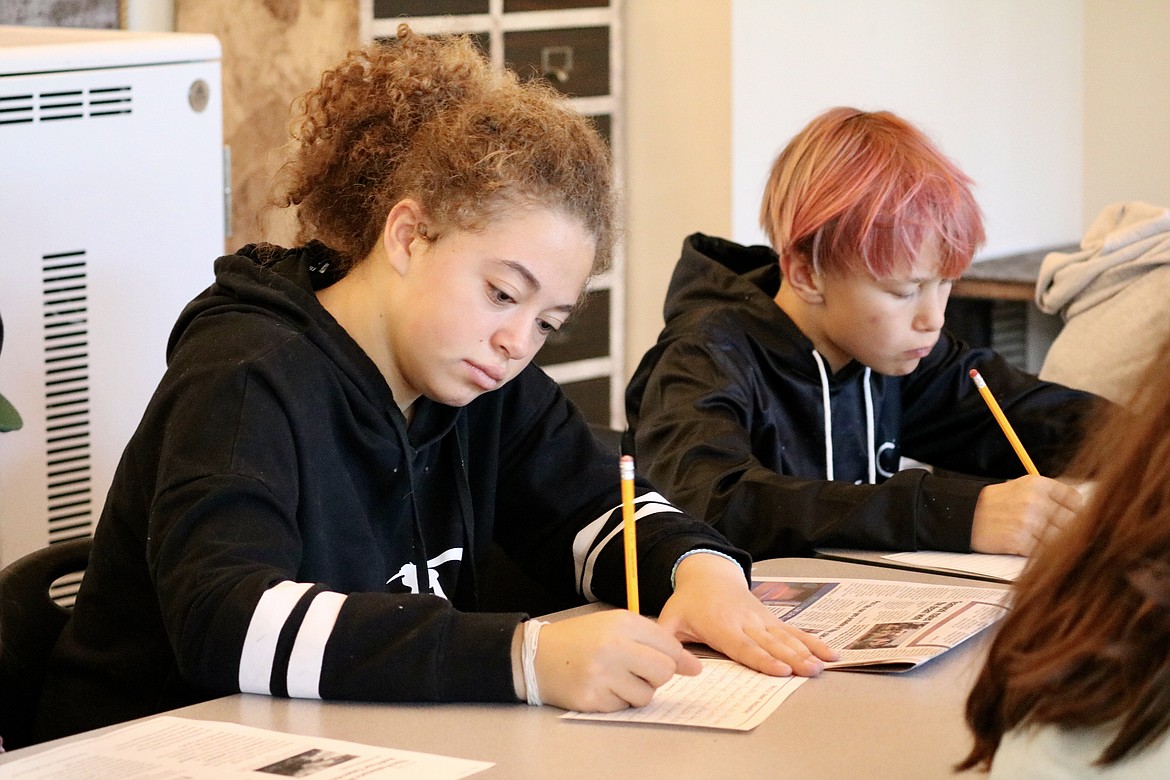 Emma Tevis, front, and Wyatt Dodgson summarize articles from The Coeur d'Alene Press in history class at Lakes Middle School. HANNAH NEFF/Press
Previous
Next
by
HANNAH NEFF/Staff Writer
|
October 8, 2021 1:06 AM
For students at Lakes Middle School, the newspaper is a mystery box waiting to be discovered.
On Wednesdays, students in Tanya Lilley's history class dig through pages of The Coeur d'Alene Press to find current events that pique their interests.
"It is very relevant to their lives," Lilley said. "I just see the value in the paper, and it's something that goes over information from their own community written by local reporters."
Lilley has the class pick a current event either from the newspaper or from pre-printed articles she selects, and write up a summary report to highlight the most important aspects.
Khloe Tyacke, a seventh grader, said she feels like the project helps her stay up to date on local current events.
"A lot of kids, you'd be surprised given the option of choosing the paper, they actually would rather explore that and find something that interests them on their own," Lilley said. "It's a chance for them to kind of see what would constitute a current event within their own community."
Lilley said her students are often intrigued by the paper and look through all the articles to find what interests them.
Seventh grader Ember Pederson picked a sports article to summarize.
"I just decided to pick this one because I find it interesting," Ember said.
Lilley said using the newspapers is a chance to open doors many of the kids wouldn't otherwise open.
"I guess what kind of surprised me is a lot of students don't really ever actually hold a newspaper or read a newspaper," Lilley said. "They hear a lot about really big things and global news, but they sometimes aren't aware of what's happening just here."
Emma Tevis said that outside of school, she likes to read the newspaper when she's at coffee shops.
Lilley said she enjoys watching students use a physical paper to get their news.
"In the era of technology where they're being presented with news on social media and online and some of it's true, and some of it's not, it was just nice to see them tangibly hold a piece of information where they can extract unbiased facts," Lilley said. "We always want to have kids have that real world connection with themselves."
•••
To help expand The Press NIE program, please donate today.
Credit card: Call The Press, 208-664-8176
Check: Mail it to The Press, 215 N. Second St., Coeur d'Alene, 83814. Indicate that it's for Newspapers in Education or NIE.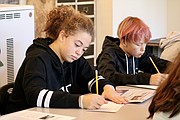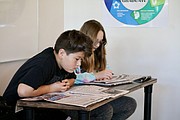 Recent Headlines
---