Limit the info you share with retailers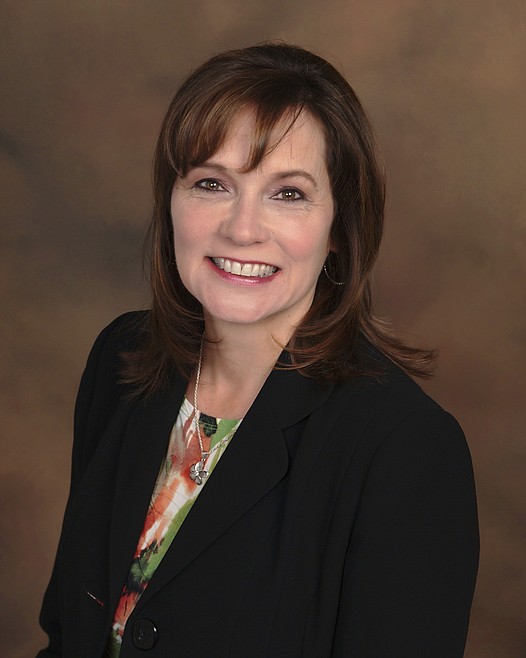 by
TERRI DICKERSON/CDA Press Consumer Gal
|
October 7, 2021 1:00 AM
A Post Falls reader recently visited Walgreens and was surprised when the clerk asked for and then scanned his driver's license. One item in his purchase was alcoholic cider, so the request to see his ID, even though it was clear he was over 21 years old, isn't what bothered him. It was the subsequent scanning of his ID into their system that concerned him.
When the reader asked the clerk why she needed to scan his ID, her response was it was a store requirement to verify his age. So after reading up on this practice I learned that it's possible for the scan to pick up all of your personal information contained on the driver's license.
Walgreens may deny that their intent is nefarious but when you consider all the hacking in the world these days, why put your information out there or trust the business when some of the largest and most sophisticated companies have been hacked?
There's also this: Californians are suing Walgreens, claiming the company sold their prescription information to data-mining firms that resold it to others.
Regardless of what claims Walgreens or any other retailer makes, guard your personal information and vote with your dollars. Refuse to hand over your ID and take your business elsewhere. And share your experience with others so they, too, can vote with their dollars.
• • •
Movers and accurate estimates
If you're planning a long-distance move, there are a few things you should know and do before signing a contract with a mover. Local moves are usually done on an hourly cost basis, though you should still read reviews of prospective movers.
To protect yourself, use a moving company that will go to your home and assess your belongings so an accurate estimate can be given. Some companies may give you an estimate based on your representation but then you run the risk of having the price changed later if the company claims you have more things than originally stated.
The estimate you receive after having your belongings quantified should be a binding estimate that fixes the price of the move except for minor additions you may make, such as packing materials.
Even if you have a binding estimate, you should still do as much as possible to review the reputation of the mover. There have been cases where people's goods are held hostage by a company when they demand more money.
Though you may have a contract that would be enforceable, do you want to spend a lot of money and time in court trying to get your possessions back? Read as many reviews as possible about the moving company as well as its local agents.
As overwhelming as any move is, you still must pay extremely close attention to your possessions when they're delivered to spot any damage that occurred in transit. Usually once all your items are off the truck and into your home, the mover will ask you to sign off that the move is complete.
This sign-off may include a statement that all goods arrived undamaged, so don't sign until you can verify that fact. You might still be able to file a claim with your homeowner's insurance but it would be harder to file with the moving company's insurance.
• • •
Has your computer been infected?
I've received calls from readers letting me know they've received scary pop-ups from what appears to be Microsoft. The pop-ups announce verbally that the computer has been infected with dangerous malware and the owner must act immediately by clicking a link to run a scan.
There is of course a fee involved, usually around $50. However, when you click on the link, the bogus company (it's not Microsoft) installs malware on your computer. And of course, there is no cleanup provided. If the thieves are able to scrub your computer, they will likely get your banking information and other sensitive personal information.
Scareware like this has been around a while but it's getting more prevalent. What makes this scam so clever is we've been told for years now to watch out for computer viruses and bugs and to be proactive in keeping our system's antivirus software up to date. This program seems to circumvent the antivirus software. I also received this "announcement," and it's definitely scary.
So what do you do? If you get one of these pop-ups with an audible warning telling you that your computer has been infected by a virus, close the window and shut down your system immediately without clicking on any links.
After you reboot your system, run a full system scan but make sure you're using legitimate, updated antivirus software before you proceed.
• • •
Remember: I'm on your side.
• • •
If you've encountered a consumer issue that you have questions about, or think our readers should know about, please send me an email at terridickersonadvocate@gmail.com or call me at 208-274-4458. As The CDA Press Consumer Gal, I'm here to help. I'm a copywriter working with businesses on marketing strategy, a columnist, a veterans advocate and a consumer advocate living in Coeur d'Alene.
Recent Headlines
---