Teens take the reins
by
ELLI GOLDMAN HILBERT
Staff Writer
|
October 7, 2021 1:06 AM
RATHDRUM — High school students wondering what it's like to plan and present a project to the local government now have the opportunity. And the chance to see it come to fruition.
Funded by a $10,000 grant from the city of Rathdrum, a project conceived by council members Darrell Rickard and Steven Adams allows local high-school students in government classes to propose and plan their own civic projects.
After attending an Association of Idaho Cities conference in Boise last spring, Adams and Rickard were eager to increase youth involvement in local government.
"They're the future leaders of our community; we need to get them to have a say in what happens in our city," Adams said. "To gain an understanding about why some things happen and some don't."
After all, many older adults don't understand how city government works, let alone the young people who will one day take charge of it, the council members said.
The City Council will choose from all submitted project plans and the project must be completed by Aug. 31, 2022. At least one of the student-led proposals will be implemented. If a project is smaller, then it is possible that more than one project could be chosen, city administrator Leon Duce said.
Presentations at Lakeland High School, Mountain View Alternative High School and STEM Charter Academy set the stage last week.
"This will be an exciting opportunity to get involved with a project with the city," Duce said.
Projects can include public beautification or creating a service or amenity for residents but are by no means limited to those. Projects must be planned in detail, budgeted for and presented to both the Planning & Zoning Commission and to City Council. Students have until Jan. 31, 2022, to submit project ideas.
"We've had some different project ideas come forward from different students. So far each group has come up with different ideas," Duce said.
Some ideas mentioned are a community garden on Rathdrum Mountain, new welcome signage at city entrances and development of community basketball courts.
But coming up with an idea is only the tip of the iceberg.
"Do you need contractors? Do you need volunteers? Do you have to buy supplies?" Duce asked. "What do you need in order to get the project done?"
Projects must comply with city codes, be within the city limits or on city property on Rathdrum Mountain. There will be pre-application meetings, required presentations and finally the completion of the project.
"We'll work with them on making sure that it all happens," Duce said.
If the project requires more than $10,000, students can "look to businesses, donations or grants," said Duce. Just like any other real-world scenario, "they can go through that type of process to up the value of their dollars," he said.
"From start to finish, this will give high-school students a clear concept of how things really work in the city," Rickard said.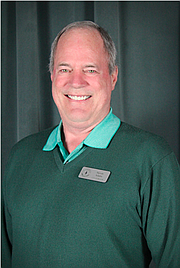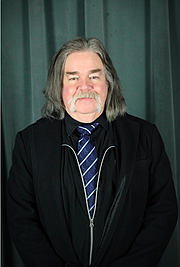 "I really wanted to go with a bigger budget," Adams said.
Students with questions or wanting assistance with submissions may contact Leon Duce at (208) 687-0261, ext. 116 or City Planner Meagan Hayes at (208) 687-2700, ext 117.
Recent Headlines
---