Lynn Hagman, 65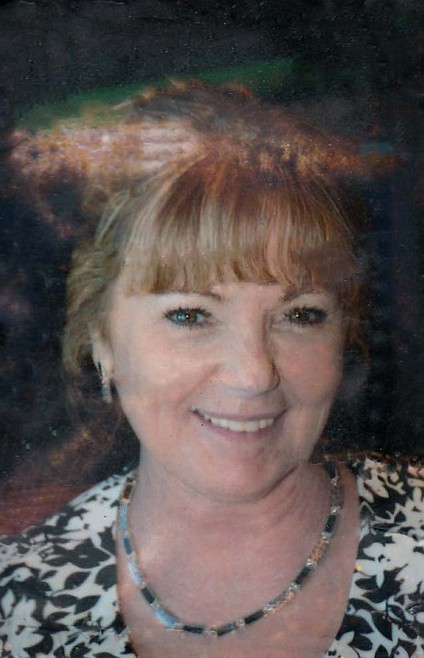 |
October 6, 2021 1:00 AM
Lynn Marie Hagman
July 20, 1956 – Sept. 22, 2021
Lynn Hagman, 65, of Harrison, Idaho, passed away surrounded by her family in the early morning hours of Sept. 22, 2021, in Coeur d'Alene, Idaho.
She is survived by her husband of 20 years, Daniel Hagman of Harrison, Idaho; two daughters, Trudi Wilson and husband Wayne Harrison of Harrison, Idaho, Leslie Weisner and husband Najib Alquran of San Jose, Calif., and son Jacob Asher and wife Julie Asher of Post Falls, Idaho, along with six grandchildren, Andrew, Abigail, Matthew, Stella, Najwa and Zain. She is also survived by her mother, Jean Wilson of Spokane, Wash., one brother, Larry Power of Avondale, Ariz., and five sisters, Carol Michels of Elkton, Ore., Kathrine Wingfield of Spokane, Wash., Caron Munson of Spokane, Wash., Patti Presho of Spokane, Wash., and Sherry Fackler of Athol, Idaho. Lynn was preceded in death by her father, Austin Power, of Kellogg, Idaho, and sisters Rosalind Carnerio of Spokane, Wash., and Brenda Power of Coos Bay, Ore.
Lynn was born in Wallace, Idaho, and grew up in Moon Gulch, outside Kellogg, Idaho. She lived the past 21 years on a ranch just outside Half Round Bay on Coeur d'Alene Lake. Before that she lived in the Silver Valley.
Lynn was a city clerk for 36 years. She worked as the city clerk in Osburn, Idaho, for 15 years and then in Hayden Lake, Idaho, for 21 years. She was very committed to her profession. She was a member of the ICCTFOA (Idaho City Clerks, Treasurers & Finance Officers Association) for many years. She served as District 1 director and state president. Throughout her time on these committees, she volunteered her time to the association of Idaho Cities Legislative Committee and for the Clerks Association.
Lynn was awarded many honors including Certified Risk Manager through the Idaho Public Risk Management Association, Master Municipal Clerk for the IIMC (International Institute for Municipal Clerks) and was honored with the very prestigious Dr. James B Weatherby Award by her peers in 2020. She took great pride in her career and in her community that she served.
Lynn was a very fun-loving, adventurous, kind, and generous person. She loved being outdoors camping, riding motorcycles, snowmobiling, picking huckleberries and just getting out and going for a drive. She loved life and loved her family. Her children and grandchildren were her greatest joy. She had a wonderful sense of humor and an infectious smile. She will be greatly missed and will surely leave a hole in the hearts of everyone that knew her.
A celebration of her life will be at 11 a.m. Saturday, Oct. 9, 2021, at the Coeur d'Alene Bible Church; 5350 N. Fourth St. Coeur d'Alene, Idaho 83815. All are welcome.
Yates Funeral Home has been entrusted with the care of final arrangements. Please visit Lynn's memorial and sign her online guestbook at yatesfuneralhomes.com.
Recent Headlines
---