Leslie Louise Golden, 86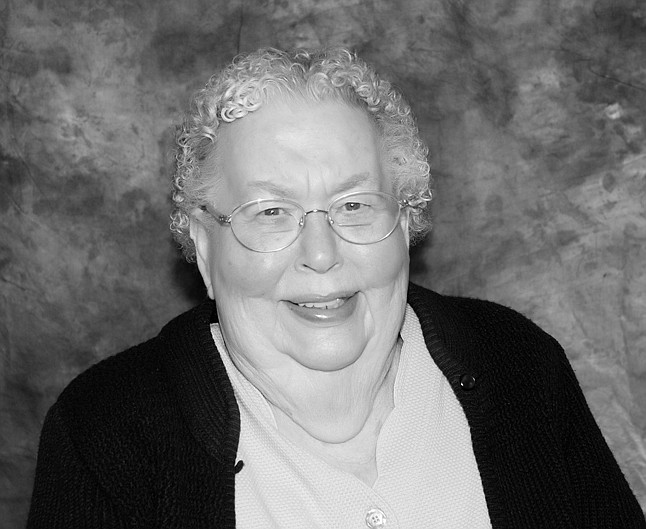 |
October 6, 2021 1:00 AM
On Sept. 25, 2021, Leslie Louise Golden was called to heaven by her Lord and Savior, just 17 days shy of her 87th birthday.
Leslie was born on Oct. 13, 1934, in Los Angeles, Calif., to Lt. Col William (Buddy) and Louise Howell. Her father was in the military so Leslie traveled the country as he was transferred from station to station. When she was 13 years old she and her family went on a ship across the Atlantic Ocean to Germany and spent several years there before returning to the United States.
At age 18, she met and married Boyd Jensen and moved from Wyoming to Hawthorne, Nev., where at the age of 20 she had her first daughter, Diane. Shortly thereafter she had another daughter, LaDeane. After a divorce, she married Harry Golden and had two more daughters, Adair and Penny. Harry was also in the military so Leslie and her young family moved each year. After her second divorce, she settled in the Southern California area until her move to Idaho in 1993.
Leslie was a secretary before becoming a claims adjuster for medical and dental malpractice insurance companies which she did for many years. In 1993 she and her daughter, Diane, decided to move from Southern California and became partners in a small grocery store in Tensed, Idaho, which they called Mum and Di's Country Market. After 10 years in that business, Leslie retired and continued to be an avid reader and found joy in crossword puzzles.
A change in jobs for daughter Diane had them both moving to Hayden, Idaho, a little over eight years ago where she lived with Diane until her death.
Leslie loved to travel and was able to see many states during her life. She was able to go to Canada several times, England and Scotland, went on an Alaska Cruise, Hawaii with family, New Orleans and New England. Everyone called Leslie "Mum" when she went to Postal conventions as well as kids, friends and even co-workers. Mum was a member of a bowling league in California where her team got first place one season and she was very excited.
She was a member of the Tensed Community Church and was involved in the senior lunch program. After moving to Hayden, she became a member of the Hayden Bible Church and joined the Speeders Bible Study group, sang in the choir and was a member of the social events team at the church.
Leslie was blessed with four children, four grandchildren and two great-grandchildren. She is preceded in death by her father and mother, her daughter, LaDeane Jensen, and granddaughter Helen Jensen.
She is survived by daughters Diane Jensen of Hayden, Idaho, Adair Berndt of Lake Arrowhead, Calif., Penny Lowell, (son-in-law Stephen Lowell) of Buckeye, Ariz., grandsons Jeremy Lowell (Texas), Garrett Berndt (Colorado), Ian Berndt (California), great-granddaughter Emma Lynn Lowell and great-grandson Isaac (Texas) and brother Robert (Bob) Howell (Illinois).
A memorial service will be at 2 p.m. Friday, Oct. 8, 2021, at the Hayden Bible Church, 290 E. Miles Ave., Hayden, ID 83835. In lieu of flowers, the family has asked that donations be made to the Hayden Bible Church building fund.
Recent Headlines
---