Midnight chili opens lid on local recipes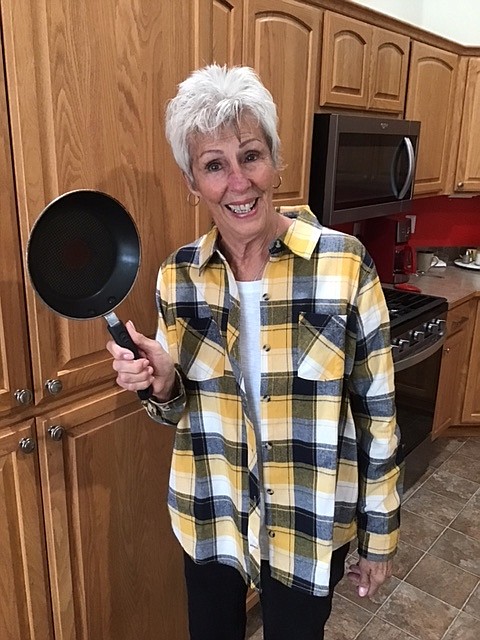 by
VIVIAN FARMER/Special to The Press
|
October 6, 2021 1:00 AM
As the old joke goes, my favorite thing to make is reservations, but that's hard to do every day.
Cooking and baking has never been a calling for me, but I love to eat and so does my husband; hence I cook and love to experience new foods.
This leads to my call for help; possibly other kitchen-challenged Idaho folks or cooks who take pity on us will answer it. I have a limited repertoire of menu items, so I'm asking for you to please share some of your favorite recipes, and The Press will print them.
As this is a new column, your help is needed to keep it alive.
Send a recipe in and please try to include ingredients that are readily available at local stores and good for family dinners or potlucks. Including the number of people it serves also helps.
Of course, many of us are empty nesters now, so if you have a recipe that is for two or can be divided and frozen for later, so much the better. If you have side dishes that complement your recipe let us know. Send your recipes to: hmain@cdapress.com
I'm going to start us off with one of my husband's favorites, Michael's Midnight Chili.
MICHAEL'S MIDNIGHT CHILI
2 lbs ground beef
1 large onion (chopped)
1 large green bell pepper (chopped)
2 cans (28 oz ea) crushed tomatoes
3 cans (15.5 oz ea) light red kidney beans
1 can (8 oz) tomato sauce
4 tbsp chili powder
1 tsp cumin
1 tsp sugar
½ tsp oregano
1 tsp salt
1 tsp black pepper
1/4 tsp garlic powder
1/4 tsp onion powder
12 slices jalapeño slices (chopped)
2 tbsp jalapeño juice
2 tbsp Louisiana hot sauce
3 tbsp ground sweet powdered chocolate
Here's how to do it. Can be done on the stovetop or a crockpot:
Brown the beef and onions. Drain.
Add crushed tomatoes, bean liquid, tomato sauce, seasonings, peppers, jalapeños and chocolate. Heat to boil, then simmer for 1 hour 15 minutes.
Add beans and simmer for additional 15 minutes.
Even better when refrigerated overnight. Serves 8-10 people — great with corn bread.
Recent Headlines
---