THE CHEAP SEATS with STEVE CAMERON: Cry now, but M's will give us more reasons to cheer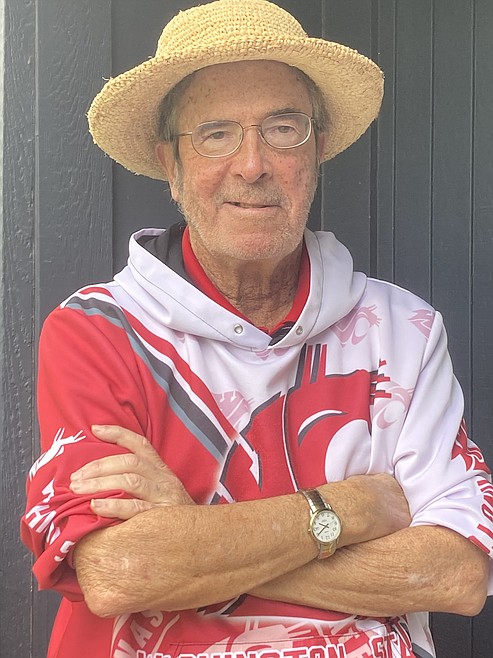 |
October 4, 2021 1:05 AM
It's OK.
You can still believe.
In fact, despite that bummer of an ending to the Mariners' season, Northwest fans now have more reason for faith than at any time in two decades.
The gutty team that took the 2021 season right to the final day with a shot at the playoffs should only be better next year and beyond.
All the pieces are either in place, or just a step away.
Say what you want about the Mariners' run differential, this group won 90 games legitimately.
Going forward, winning will NOT be a fluke at T-Mobile Park.
Sure, it was tough to see these guys come so far, only to lose to the Angels in game No. 162.
If there was a blessing, it came with those victories by the Yankees and Boston — so even a Mariners' win would have left them outside the postseason carnival.
Still, seeing more than 44,000 turn up for each game of the final series was thrilling, and the players admitted it.
ROOKIE Jarred Kelenic, who ignited so much of the late excitement this season, was in tears after the last game — but he said the fans' enthusiasm left him "numb."
And you know what?
Those big crowds weren't a fluke, either.
Baseball fans have been waiting for the Mariners to show some life, and now that they've seen this young team take the challenge so far, they'll be back.
I suspect a lot of people, inside the sport and out, have forgotten that Seattle has drawn 3 million customers in several different seasons.
Heaven knows what a pennant winner would bring.
Julio Rodriguez, the Mariners' top prospect (and No. 2 in all of MLB), attended his first games at T-Mobile this weekend, and said the sound when his pal Kelenic drove home a run shook the stadium and felt like an explosion.
"I wanted to get down there and play," said J-Rod.
He'll get his chance.
Rodriguez will soon be part of the cast, and so will several more of Seattle's minor league stars.
They'll only add to a terrific young core that pulled the club to the edge of this year's playoffs.
J.P. Crawford (who cried during a postgame interview), Ty France, Mitch Haniger, Marco Gonzales, Chris Flexen, Logan Gilbert, Abraham Toro and Luis Torrens will all be back, along with injured star Kyle Lewis and another platoon of kids who got hurt — Evan White, Justin Dunn, Justus Sheffield.
FANS CAN count, I believe, on the Mariners' pitching and defense down the road.
GM Jerry Dipoto has a string of excellent arms who are within touching distance of the big leagues, and Jerry has proven that he can piece together a lockdown bullpen.
Standouts Casey Sadler, Paul Sewald and Drew Steckenrider all came off the waiver wire, if that tells you anything.
You can trust Dipoto with the pitching, and Scott Servais has proven he knows how to handle it.
Kelenic went through a horrendous slump to start his career in the big leagues, but he was nails by September.
There are no cinches in baseball, but he and Rodriguez are about as close as you're going to find.
Add Lewis back in the lineup, and a lot of those runs that would have allowed the Mariners to cruise into the playoffs this year will be available.
And then, of course, you have the word of team ownership that if the Mariners get close to contention, they'll spend the money to add a couple of critical pieces.
So show us the money.
Put all of that together, and things look exciting in Seattle.
This final weekend won't be last with big, raucous crowds.
In the meantime, I'm thinking of a lady who held up a sign as longtime Mariner Kyle Seager was taking what likely was a farewell lap after the final game.
The sign said: "Thank you for a fantastic season."
Amen.
Email: scameron@cdapress.com
Steve Cameron's "Cheap Seats" columns appear in The Press on Mondays, Wednesdays and Fridays.
He also writes Zags Tracker, a commentary on Gonzaga basketball which is published monthly during the offseason, and weekly beginning in late October.
Recent Headlines
---