Shirley Schlichter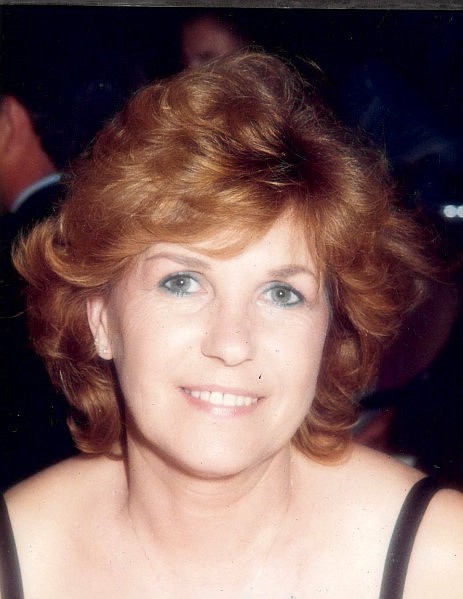 |
November 28, 2021 1:00 AM
Born Shirley June Eastep, parents Dana and Mary Eastep; siblings Lyle, Wanda, and Glenna. Raised in Ridgeview, W.Va., and the youngest of the family made for a speedy and rough upbringing. The siblings were competitive which made for a short grueling childhood.
Married Jerry Klinger at age 16 following up with five children Diane, Jerry Jr who she lost shortly after birth, Ricky, Christina, and Sandra which gave June several titles among her family. She married youngest, youngest for birth, first child and most children. Life moved along quickly for June. Raising three kids in Cleveland, Ohio, then moving to California while pregnant with her last child Sandra was quite an accomplishment. Also moving to California made way for other siblings to follow.
Realizing the cost of living in California, June took a job with Eastman Kodak. Independence came with job occupation. Enjoying freedom, excelling in work and living the California dream, the pursuit for happiness came in many different fashions. Pet ownership for one. King & amp; Duke, "poodles" throughout the raising of her children. June then married for her final time to Steve Schlichter in 1987 adding to her family Steve's children along with spouses to her children throughout life.
Not settling down, she and Steve traveled the world through cruise-ship vacations. Mom loved seeing the world, living life and sharing her life with her family and friends. Any chance she had to share cruise ship time with children and friends she did. Grandchildren were coming. Two more canines Misty and her favorite Pebbles joined her life. Diane's children; Brandie, Adam and Jamie. Ricky's' child Jacquelyn. Christina's children; Rachael, Jacob and Joseph. Sandra's' children; Eric and Melissa. Mom loved life and lived it to the fullest.
She managed to stay in touch with her roots while giving her grandchildren life experiences traveling each summer back east with one grandchild of age traveling through Washington D.C., West Virginia, and Cleveland for the education of their life. Fast forwarding to the grandchildren; Diane/Brandie/Johnnie June, Christina/Rachel/Merritt and Fay, Jacob/Ailey, Jamie/Levi.
Like her childhood, life moved quickly sometimes with tragedy as June and Steve relocated to Idaho to help with Mom's youngest daughter Sandra's fight for her life. She lost her youngest child to breast cancer 2018. Being the strong woman that she was, losing a child was a battle for the rest of her life. Mom was loved by each and every one of us. We couldn't have been prouder of her and she of us. She was taken away from us suddenly. God always has a plan sometimes more difficult than we can understand.
Mom is with Sandra and the rest of her family now in God's care.
Thank you dear Lord for mom's life in your care. Loving you forever, we miss you Mom.

In lieu of flowers please consider a donation to O.A. Eastep Memorial Cemetery C/O Janice Woodrum 866 Ridgeview Hallow Road, Ridgeview, W.Va. 25169, or through PayPal at rdwoodrum@aol.com.

Bell Tower Funeral Home has been entrusted with arrangements.
Recent Headlines
---