THE CHEAP SEATS with STEVE CAMERON: Keeping the Zags' latest 'huge' win in perspective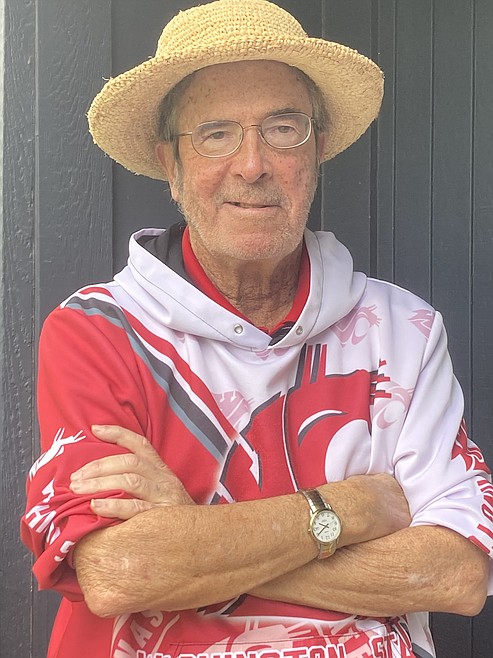 |
November 25, 2021 1:25 AM
Easy, now.
Take a couple of deep breaths.
The Zags didn't win a national championship Tuesday night in Las Vegas.
They likely didn't even dispatch a team worthy of the Final Four.
Still, it was fun.
After all the hype of No. 1 versus No. 2, the return of beloved Dick Vitale after cancer treatment, a raucous crowd that Mark Few said reminded him of an NCAA regional final …
After all that, Gonzaga simply beat the tar out of UCLA, administering an 83-63 thrashing that, honestly, looked like just a day at the office for the Zags.
Among other things, anyone who hadn't already seen Gonzaga wonderchild Chet Holmgren now grasps the extent of the 7-footer's marvelous array of skills.
Holmgren did everything, from blocking shots to hitting 3-pointers, to taking the ball the length of the floor (with a behind-the-back dribble to paralyze Myles Johnson) and finishing with a thunderous dunk that made you think of a giant condor — massive wings fully extended — swooping down from the rafters.
"This wasn't a shock to any of us," Zags star Drew Timme said. "It's what we expect of him, and what he expects from himself.
"It's just Chet. He's one of a kind."
THE GAME itself was never even competitive.
Gonzaga hit eight of its first nine shots, totally stifled UCLA with a quick, suffocating defense that featured Holmgren playing goalie, and raced out to a 29-8 lead.
It was 45-25 by halftime, and any doubts about whether or not the Zags had sufficiently reloaded after that run to the national title game a year ago, were utterly extinguished.
UCLA coach Mick Cronin had a hunch that his team — despite all the returning starters from that group that lost an epic, overtime NCAA semifinal to the Zags last April — wasn't ready for this rematch.
He was entirely correct.
"We didn't put up much resistance," Cronin said.
Nope.
Preseason All-American Johnny Juzang was held to 11 points, Gonzaga's Andrew Nembhard (24 points) blew out Tyger Campbell in a ballyhooed matchup of point guards, and …
Well, it went like that up and down the lineup.
Even Vitale, still knowledgeable and perceptive at 82, told the national audience that he knew the Zags would be good, but that he was surprised at their all-out defensive intensity.
Basically, this was just another beating the Zags handed out to a team that simply couldn't cope.
IT MAY be fair to give that No. 1 tag to Gonzaga here in late November, but what we saw on Tuesday was that UCLA — at least for now — is not the second-best team in the country.
The Zags will learn a lot more on Friday, when they stay in Vegas to face unbeaten Duke and have a chance to solidify that No. 1 ranking.
Better athletes, several legit stars, a super freshman in Seattle native Paolo Banchero — the Blue Devils appear to have all the pieces for a national title run themselves.
It's almost a cinch that the Zags will face a lot more adversity in that game than UCLA could ever provide.
Remember that I said to breathe easy, stay calm and wait a bit before anointing Gonzaga as some kind of super team?
The Bruins, like dysfunctional Texas before them, were always going to get schooled by these Zags — even if Holmgren (15 points, 6 rebounds, 4 blocked shots and massive intimidation) is still at the early stage of his development.
"The great thing is that he gets better every week," Few said.
"Chet really wants to be coached."
Seriously, now …
Imagine Holmgren with a hugely expanded arsenal by springtime.
Oh, my!
Meantime, the Zags surely will be enjoying this Thanksgiving.
I wish the same for you, as well.
Email: scameron@cdapress.com
Steve Cameron's "Cheap Seats" columns normally appear in The Press on Mondays, Wednesdays and Fridays.
He also writes Zags Tracker, a commentary on Gonzaga basketball which is published weekly during the season.
Recent Headlines
---