Corey Michael Gorham, 40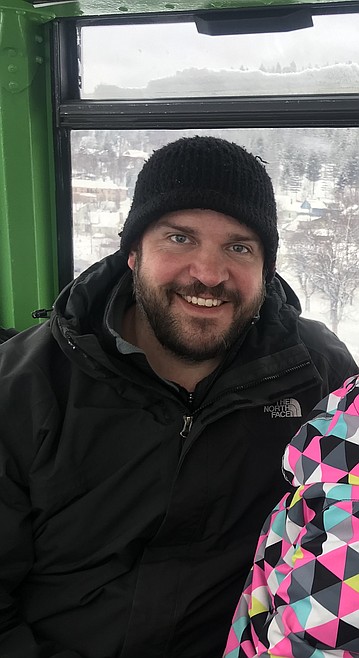 |
November 24, 2021 1:00 AM
On Sunday, Nov. 21, our beloved Corey passed away at age 40.
As we continue in a world without him, we will all carry this profound loss with us forever. There is a hole in our hearts that can never be filled, only soothed with the memories we shared with him in life. So many, but still too few.
Corey was born on Aug. 21, 1981, in Yakima, Wash., to Greg and Linda. The competitive spirit he developed as the youngest of three boys helped him to be successful in nearly everything he did. He graduated from Boise State University with a finance degree in 2007 before having a long career in the mortgage lending industry. Corey found great pride in helping people achieve their dream of owning a home. On July 11, 2015, Corey married his beautiful wife Ashley, and from their love, came his proudest role in life — father to Gentry, 7 and Peyton, 4.
But life is not about what you do in it, rather who you are while you live it. And Corey was the best of us. His huge heart led the way. It was there in the little things he did. A phone call when you needed it. A favor done unquestioned. He was a quick-witted jokester, but even his famous (and often inappropriate) pranks were just another way he let you know that he was thinking of you. He was a lover of life and the people he shared it with. It was impossible not to smile when you were with him. Everything felt good when Corey was around. It was his laugh. Or the way his eyes showed the love he held for you. He gave of himself freely to friends, but he gave everything to his family — especially his little girls. Nothing was more important to him.
Corey was preceded in death by his grandparents, Andro Tudor, and Charles and Nancy Gorham. He is survived by his wife, Ashley, his daughters Gentry and Peyton, mothers Linda Summers and Hailee Harrington, fathers Greg Gorham and Matt Summers, brothers Joel, Chad and Kyle, grandmother Betty Tudor, as well as four nieces (Katyln, Avery, Piper and Mila), two nephews (Nikko and Lincoln) and more than a dozen cousins.
Rest in peace, Corey. You gave us so much in life. Until we meet again.
A celebration of Corey's life will be 2 p.m., Saturday, Nov. 27, 2021, at the English Funeral Chapel, 1133 N 4th St., Coeur d'Alene, ID. A wake will follow the service at Moondollars Bistro in Twin Lakes, 5416 W. Village Blvd., Rathdrum, ID 83858.
Visit Corey's memorial and sign his online guestbook at englishfuneralchapel.com.
Recent Headlines
---