Fire truck overturns while returning to station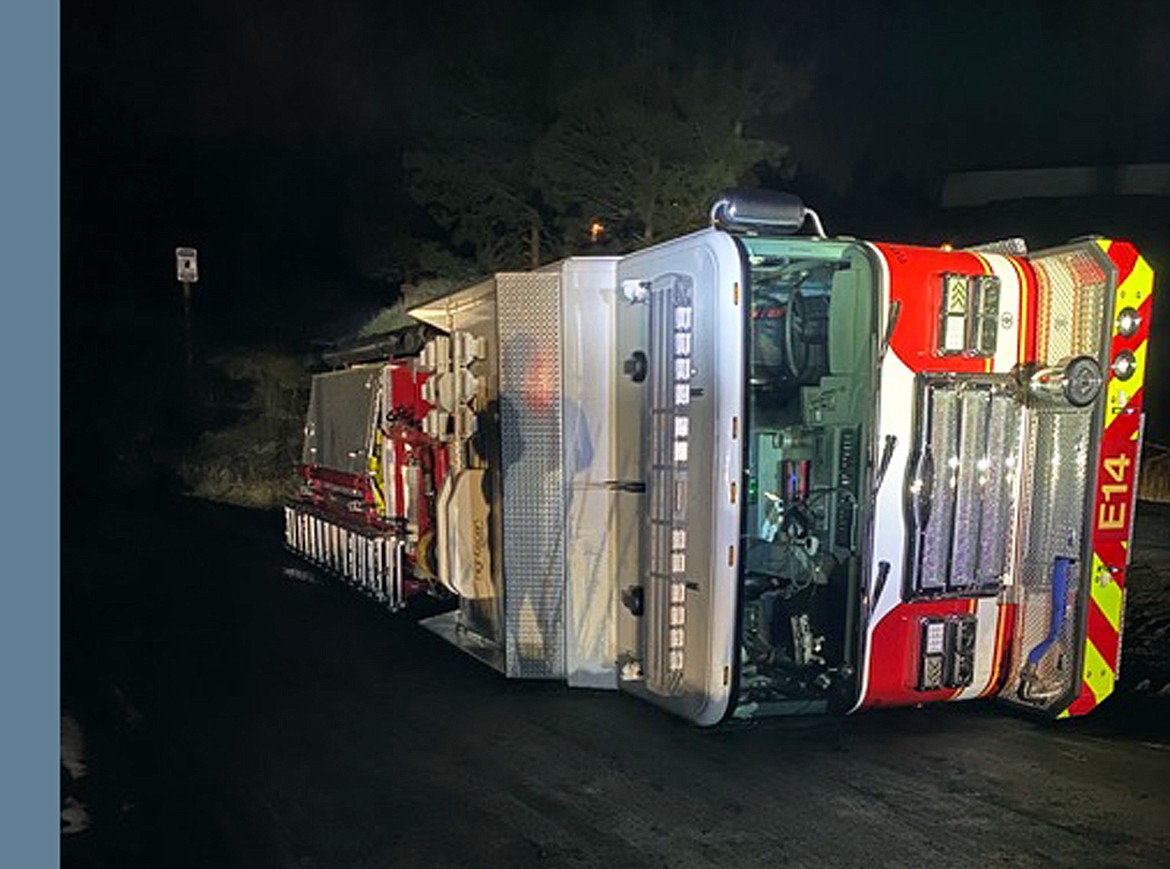 Photo courtesy KCFR Kootenai County Fire and Rescue's Engine-14 overturned on Cougar Gulch Road while returning to the station after responding to a fire call Monday evening.
|
November 23, 2021 10:20 AM
A Kootenai County Fire and Rescue fire truck crashed while returning from a reported fire early Monday evening.
Three firefighters were treated and released at Kootenai Health. There were no serious injuries, according to a press release.
Engine 14 responded to a reported outside fire off Cougar Gulch Road about 5:15. While returning to the station, on a rural section of road, the fire truck rolled on its side and came to a stop on the lower section of Cougar Gulch Road, the release said.
All three firefighters in E-14 were wearing seat belts and the airbags deployed, the release said.
The firefighters were transported to Kootenai Health, where they were treated and released.
Coeur d'Alene Fire and Kootenai County Sheriff's Office responded to the crash.
"We are thankful our members sustained only minor injuries and once again we are reminded that seat belts save lives," said KCFR Fire Chief Chris Way.
It is not clear why the fire truck crashed.
---