Ilene May Sanders, 84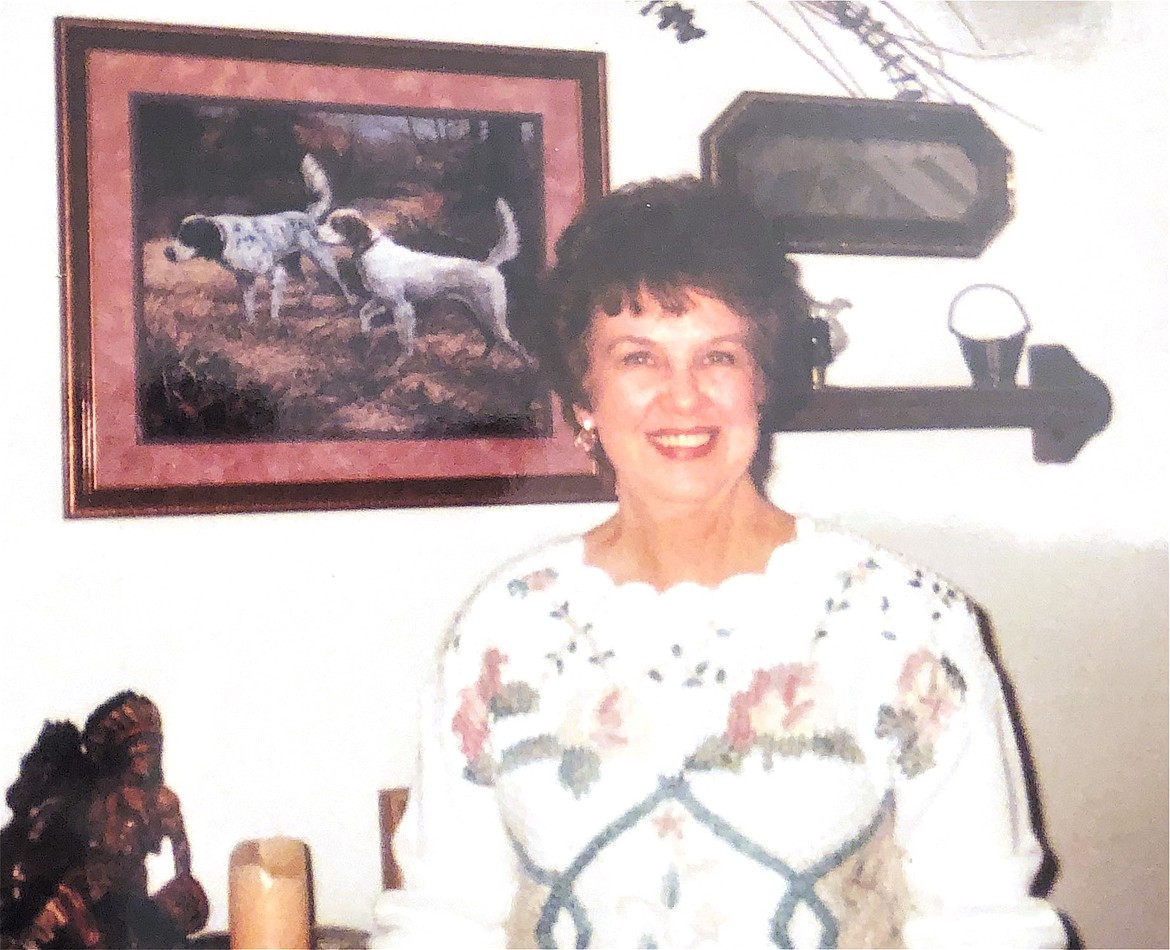 |
November 20, 2021 1:00 AM
Ilene May Sanders
The Irish Rose
Dec. 16, 1936 – Oct. 28, 2021
Ilene lived her life, it seemed, for others. She is survived by four children, three grandchildren and two great-grandchildren.
As a young woman she became a nurse. She lived in Alaska, Montana, Idaho, and Washington. As a nurse, she met my father, Dr. Kenneth Sanders. They owned a small medical office in Kellogg, Idaho. In 1964, Kellogg was flooded, and they moved to Coeur d'Alene, Idaho, and started an office there.
They had four children together — Shanon, Patrick, Deanna and Darla Sanders. Later they started a nutrition Store named Ilene's Nutrition Center and it did very well, so they started a second one. She never seemed to stop working. We kids never went without. In 1980, after a long illness, our father died. The illness took most of the finances. Ilene never missed a beat. She started an adult foster care that she could operate right out to her home. The care business flourished, and she had up to three people at a time that she took care of and could help live a very comfortable life. All the while still raising four children.
In the mid 1980's Ilene was diagnosed with osteoporosis, and she subsequently had several spinal fractures. Yes, it did slow her down somewhat, but we never heard mom complain. She had that real, genuine moxie. She always was helping someone even when she did not have all the tools, to do so.
Ilene will be missed greatly by all! We love you mom! One of her favorite scriptures was Revelations 21:3, 4 where it states that
God will wipe out every tear and death will be no more; the former things have passed away.
Yates Funeral Home has been entrusted with the care of final arrangements.
---