COMING SOON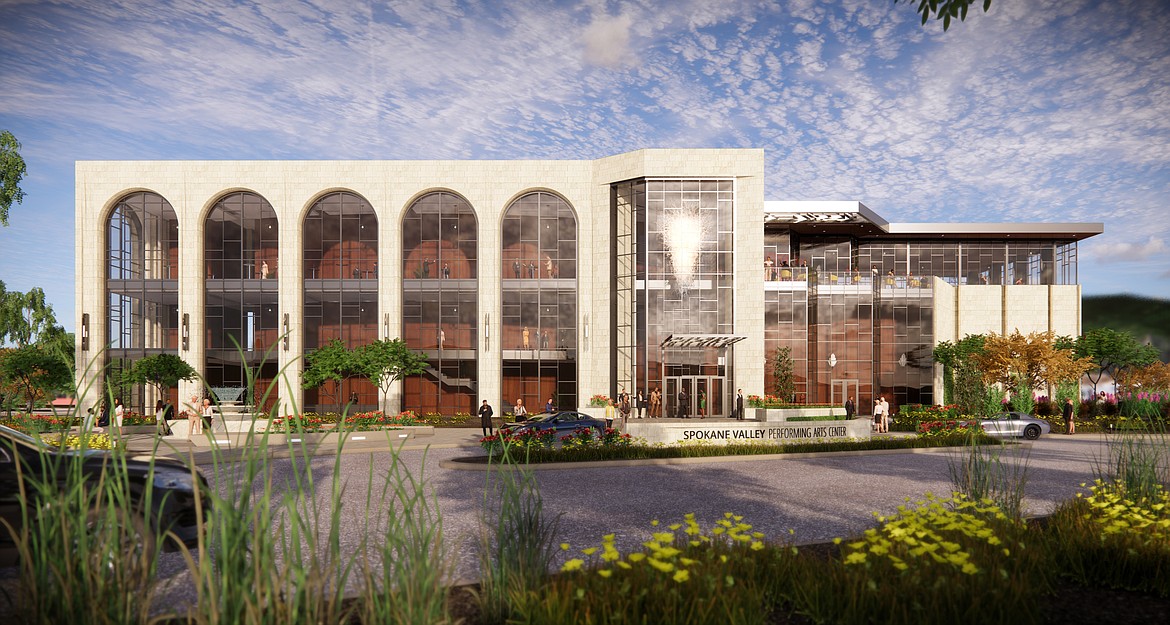 The Spokane Valley Summer Theatre, a local nonprofit theater organization, announced Monday it will break ground next August on a $36M, 59,000 square foot facility, the Spokane Valley Performing Arts Center. Courtesy image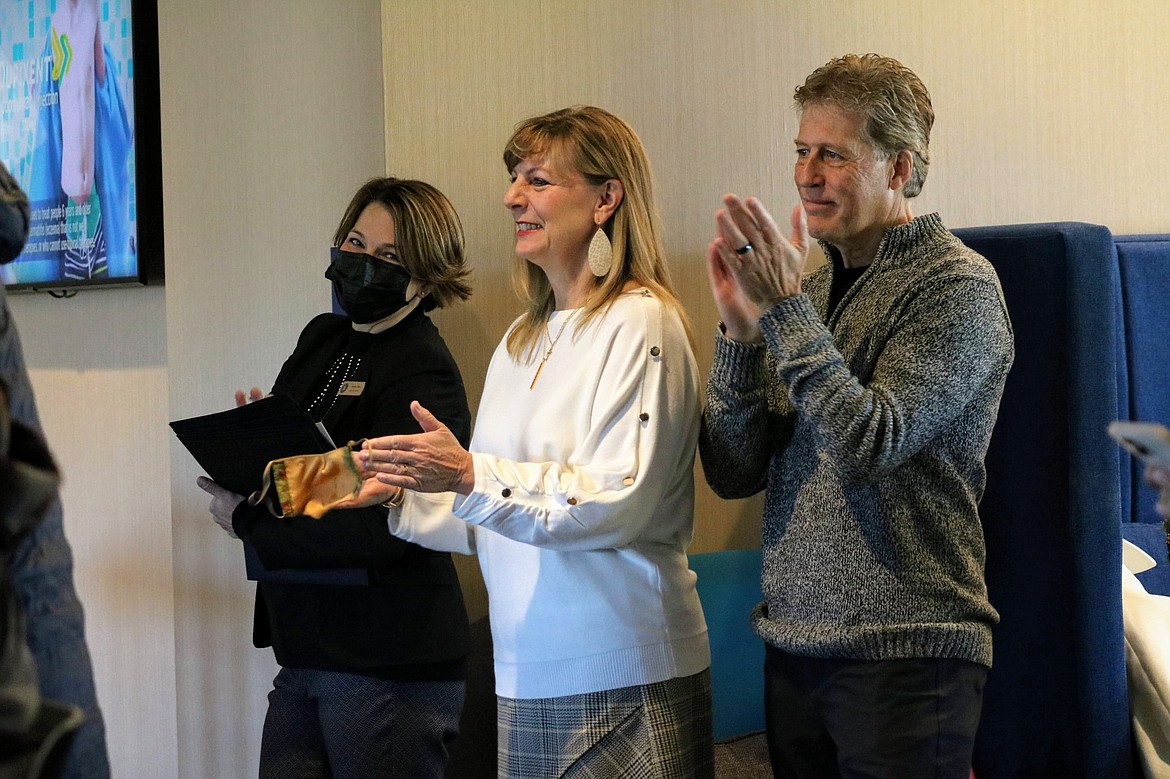 From left, Andrea Olsen and Pattie and Steve Mortier, Spokane Valley Summer Theatre affiliates, cheer for the announcement of the $36M project, the 59,000 square foot Spokane Valley Performing Arts Center, set to be completed in spring of 2024 with a 475-plus seating main stage theater, 200 seat studio theater, acting conservatory and more. HANNAH NEFF/Press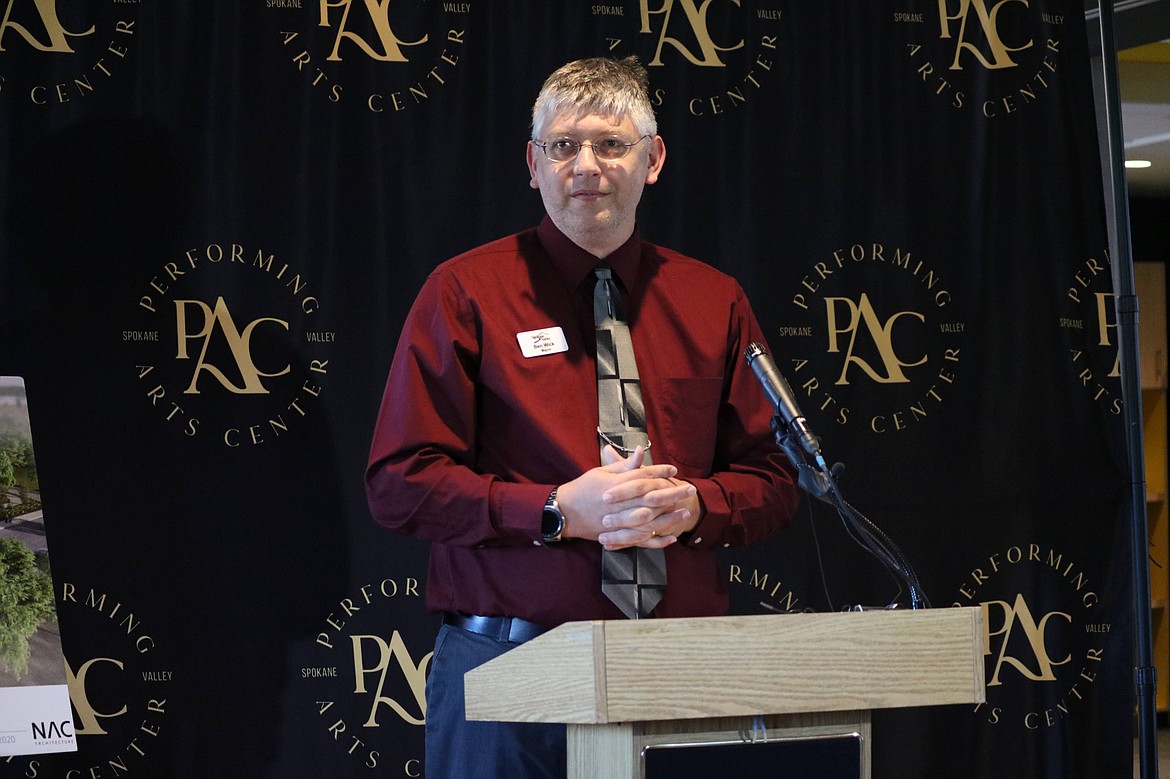 Spokane Valley Mayor Ben Wick said he's excited for the opportunities that the Spokane Valley Performing Arts Center brings for our community at the news conference on Monday at Tru by Hilton Spokane Valley. HANNAH NEFF/Press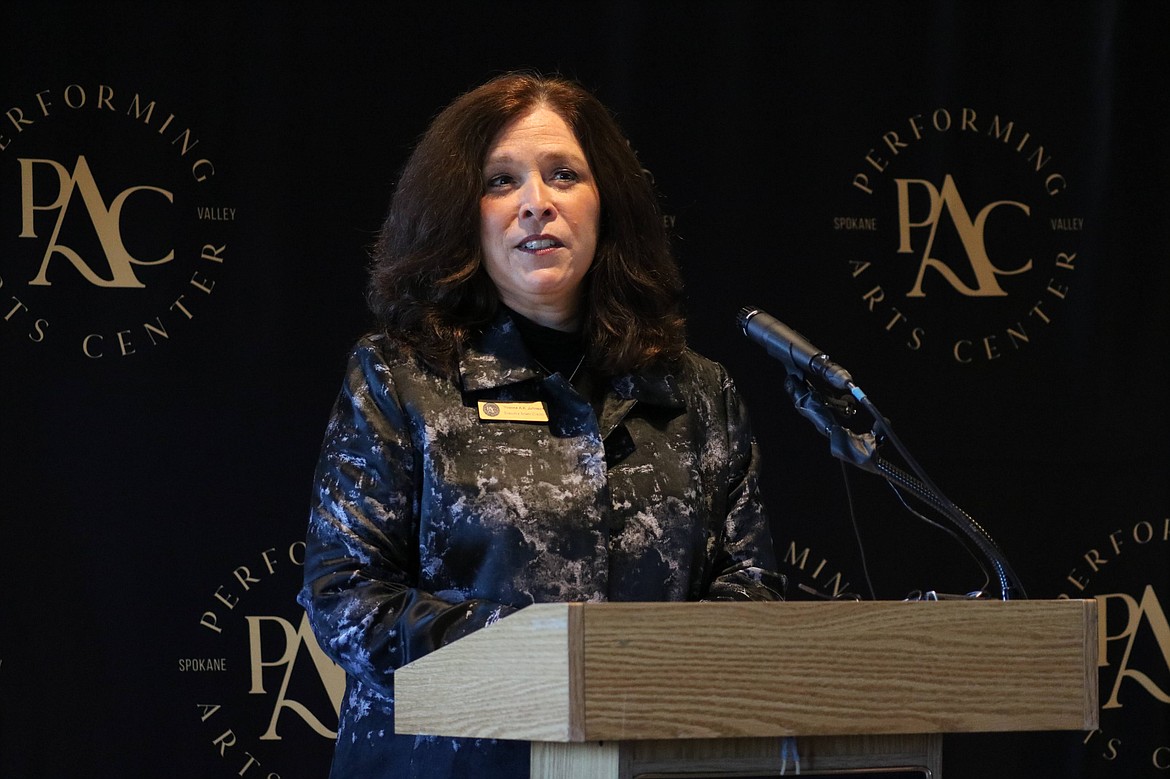 Yvonne A.K. Johnson, the executive artistic director of the soon-to-be Spokane Valley Center for Performing Arts and founder and leader of Spokane Valley Summer Theatre, said it has been her dream to lead a professional regional performing arts center at the news conference Monday in Tru by Hilton Spokane Valley. HANNAH NEFF/Press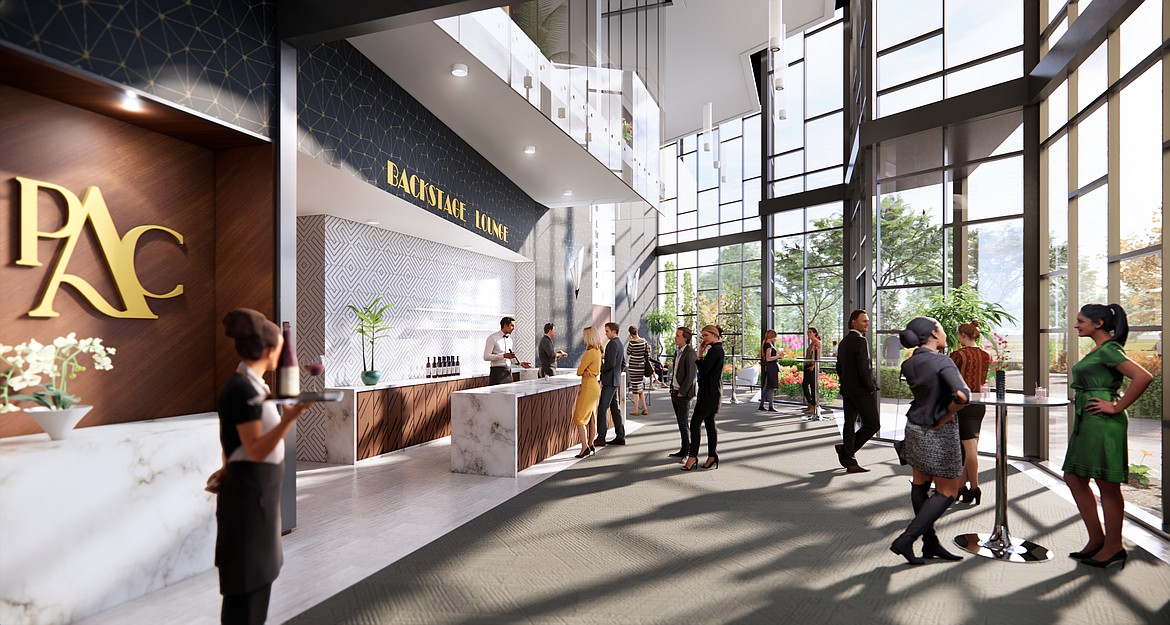 This image shows the planned interior for the Spokane Valley Performing Arts Center, a $36M nonprofit project of the Spokane Valley Summer Theatre set to break ground in August of 2022. Courtesy image
Previous
Next
by
HANNAH NEFF/Staff Writer
|
November 2, 2021 1:00 AM
The Spokane Valley Summer Theatre, a nonprofit, announced Monday it is launching a $36 million project.
The Spokane Valley Performing Arts Center is set to break ground next August.
"My heart is full and gratitude abounds to my friends and family that have believed in me and to our community that supports the vision to bring the performing arts center to fruition," said Yvonne A.K. Johnson, executive artistic director of the new center and founder and leader of SVST. "Talent has to meet opportunity and the new Spokane performing arts center promises to elevate the arts while supporting the dreams and futures of live performance artists, musicians, singers, dancers, technicians and more."
The 59,000-square-foot facility will be built by Garco Construction and is set to be completed in spring of 2024. It will feature a 475-plus seating main stage theater, 200-seat studio theater, acting conservatory and more.
"We are so very excited to have the performing arts center and all the opportunity that it brings for our community to participate," Spokane Valley Mayor Ben Wick said. "We are no small community anymore."
Johnson said they have about $12 million in pledged support so far.
Greg Deckard, CEO and chairman of State Bank Northwest, said the bank is excited to be part of the project.
"This beautiful performing arts center has the potential to vitalize our community, transform the arts and culture needs in our community and also bring tremendous economic benefit to our community," Deckard said. "I urge others to get behind this project, which will truly be a regional showpiece for our Spokane Valley."
SVST came to life in 2016 when the group performed three professional musicals at the Central Valley High School theater and launched an educational conservatory program for second- to 12th-graders.
Over the next six seasons, Johnson said the artistry, production quality, and financial support for SVST grew. Patrons and artists kept asking what they were going to produce throughout the year.
Johnson said just over two years ago they embarked on a search for land. They're concluding negotiations on 5 acres just off the Interstate 90 corridor between Evergreen and Sullivan roads in the Mirabeau neighborhood.
The new performing arts center main stage alone will hold approximately 130 events per year, with an estimated $2.6 million in ticket revenue.
Recent Headlines
---