County: Budget additions won't fly
by
MADISON HARDY
Staff Writer
|
May 31, 2021 1:08 AM
If it isn't broken, don't fix it.
And don't buy or hire a new one, either.
That's the mantra of county officials as they cut $4.5 million in proposed additional expenses from the fiscal year 2022 budget before August.
While taking care of staff is paramount, Commissioner Leslie Duncan said, the challenge will be remaining fiscally responsible while assisting departments that feel understaffed and underpaid.
"Because we are a service entity, personnel is and should be our chief priority," Duncan said. "Knowing that some of the greatest hiring demand for employees are for positions in the bottom three wage bands, I can see the concern. The issue becomes how do we fund raises and additional staff with the available taxing capacity?"
The most significant chunk of the county's $104 million budget goal — approximately 58% finance director Dena Darrow noted — is personnel costs.
Due to recent caps implemented by the state under House Bill 398, the county has pushed for a tight, no-frills plan for FY 2022.
That means many preliminary asks by county departments in budget presentations will be the first to be cut. The county plan of attack, Darrow said, is suspending anything "new" — new hires, positions, programs. 
During a budget meeting last week with department heads and the county commissioners, administrators were able to slash initial tallies of new personnel and program requests from over $2 million to a little under $500,000, Darrow said. 
In all, officials agreed to forgo $3 million in personnel and capital items previously included in department wish lists.
The Kootenai County Sheriff's Office cut capital proposals for building remodels, maintenance, tools and several new staff positions, Darrow said. 
By refraining from spending dollars training and acquiring fresh faces for the county payroll, commissioners and Darrow hope to provide more for longtime employees. 
"The way I look at it, before you get new positions or programs, you take care of the people you have. If we don't have people, we have nothing," Commissioner Bill Brooks said. "We have to give them benefits, health insurance, vacation, retirement. People come to jobs because they feel they have a path for advancement and reward."
Duncan noted that she mostly hears from departments about high workloads and the need for additional staff caused by the employee shortage felt throughout the county. She said several departments requested higher wages over the past year to keep them staffed.
"Departments are struggling. Look at the DMV. All you have to do is drive by and see the line out the door," Darrow said. "Everyone is doing the best they can, but a lot are worried about burnout when it is the same small group of people carrying the load."
Costs like medical insurance, employee health and benefits grow at a rate of 8% to 10% annually, Darrow said, and currently account for about $10 million of the county budget. Reserves for promotions and overtime are included, with a penciled-in — but by no means guaranteed — 2.5% cost of living adjustment. 
In a way, Commissioner Chris Fillios said, the ability to retain employees and offer these benefits is one means to support county departments. 
"When people see how they can progress through the matrix, I think it makes some of the other cuts we have to make more amenable," Fillios said. "If people are asked to work hard, they need to be able to see they will be somewhat rewarded for it and look forward to in the future."
Commissioners have asked elected officials and department heads to take another deep dive on their budgets with a list of other positions they can do without before a discussion on Tuesday.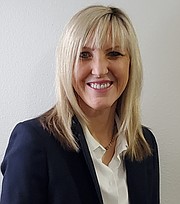 Recent Headlines
---