IRON WOOD THROWS CLASSIC: Locals get in the ring on second day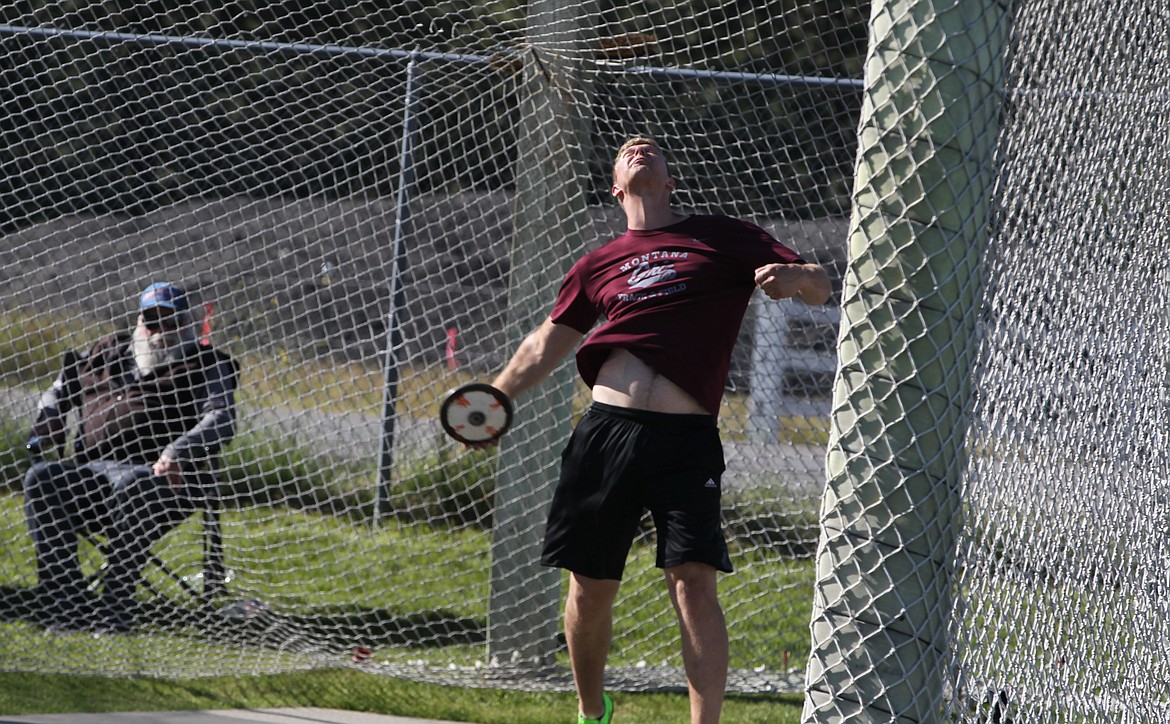 JASON ELLIOTT/Press Matt Ward, a 2018 Coeur d'Alene High graduate, competes in the men's discus at the Iron Wood Throws Classic on Saturday in Rathdrum. Ward finished fourth in the hammer and seventh in the discus.
By JASON ELLIOTT
Sports writer
RATHDRUM — After resting some general soreness on Friday, Matt Ward just was looking for some fun on Saturday afternoon.
He found it at the Iron Wood Throws Center, competing in both the men's hammer throw and discus during the second day of the seventh annual Iron Wood Throws Classic.
"I was hoping for a lot better in the hammer," said Ward, who finished fourth out of five competitors. "The discus was a lot better than the hammer, but still not where I wanted to be."
Ward won the state 5A title in the discus as a senior at Coeur d'Alene High in 2018. He just completed his freshman year at Montana, where he was seventh in the discus at the Big Sky Conference championships, and ninth in the hammer.
Ward attended NIC in 2019 and 2020.
"Last year was my first year at Montana, so it was pretty easy to keep training," Ward said. "Before that at NIC, I just kept chugging along. Since they don't have a track team, I kind of had to come out to the throws center and practice on my own."
For Emily Bronson, a 2020 Coeur d'Alene High graduate, she missed out on her senior year in track and field due to the coronavirus pandemic, but bounced back to finish eighth in the discus in the Western Athletic Conference championships as a freshman at Grand Canyon University in Phoenix.
Like Ward, Bronson competed in both the hammer and discus on Saturday.
"I think it went pretty well," Bronson said. "A lot of the other athletes had some really good throws. I personally didn't do that well, but overall, it was a good weekend."
Bronson was also third in the discus, but did not compete in the hammer on Friday.
"I planned on throwing the hammer today," said Bronson, who primarily throws the discus at Grand Canyon, but also competes in the hammer. "I was going for 50 meters, but didn't get what I wanted. But today was probably the most consistent that I've been in a long time. I'm very pleased with my hammer performance this year."
Lucas Warning, a 2017 graduate of Lehigh University, asked for — and received — some noise from the spectators for his throws.
"I think having that extra noise helps," Warning said. "If anything, it makes it fun. This sports chews you up and spits you out. The way I look at it is, if I had a good day, or a bad day, at least I had a good time."
Warning finished second in the shot put on both Friday and Saturday, with training partner T'Mond Johnson, a six-time Sun Belt Conference champion in the shot put at Texas State, winning both days.
"I can't complain," Warning said. "I threw a season's best yesterday (63 feet, 7 inches). I wish it could have been better, but there's still time to put things together and get in the groove."
Rachel Fatherly, who competed at Penn State and was a first-team All-American in 2015, won the women's shot put for a second straight day.
Like Warning, Fatherly added the crowd helped her a bit as well.
"I loved the energy of the crowd," Fatherly said. "It was a beautiful experience and think everyone just fed off each other."
None of the throwers in Rathdrum this weekend were able to post marks good enough to qualify for the upcoming U.S. Olympic Trials. Many of the other top throwers in the country who could have competed in Rathdrum this weekend opted to throw at a meet in San Diego, where more prize money was offered.
WOMEN'S HAMMER — 1, Michaela Deadinger, 215 feet, 6 inches. 2, Whitney Simmons, 215-2. 3, Christina Macdonald, 198-0. 4, Cara McClain, 190-2. 5, Emily Bronson, 151-8.
MEN'S HAMMER — 1, Morgan Shige, 243-4. 2, Brock Eager, 237-4. 3, Marty Munyon, 175-5. 4, Matt Ward, 171-1. 5, Bradley Fillis, 133-1.
WOMEN'S SHOT PUT — 1, Rachel Fatherly, 59-9. 2, Haley Teel, 58-10. 3, Monique Riddick, 55-6.
MEN'S SHOT PUT — 1, T'Mond Johnson, 66-4. 2, Lucas Warning, 62-7. 3, Bradley Fillis, 49-3.
WOMEN'S DISCUS — 1, Sarah Thornton, 188-3. 2, Chrissnay Brown, 137-8. 3, Emily Bronson, 123-5.
MEN'S DISCUS — 1, Legend Hayes, 201-3. 2, Duke Kicinski, 199-9. 3, Kord Ferguson, 199-2. 4, Ben Hammer, 190-2. 5, Darian Brown, 187-7. 6, Noah Kennedy-White, 181-10. 7, Matt Ward, 169-11.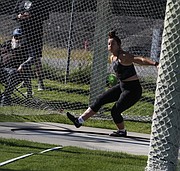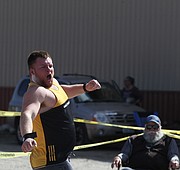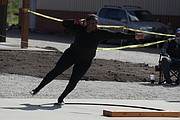 Recent Headlines
---