Brett Brayton, 57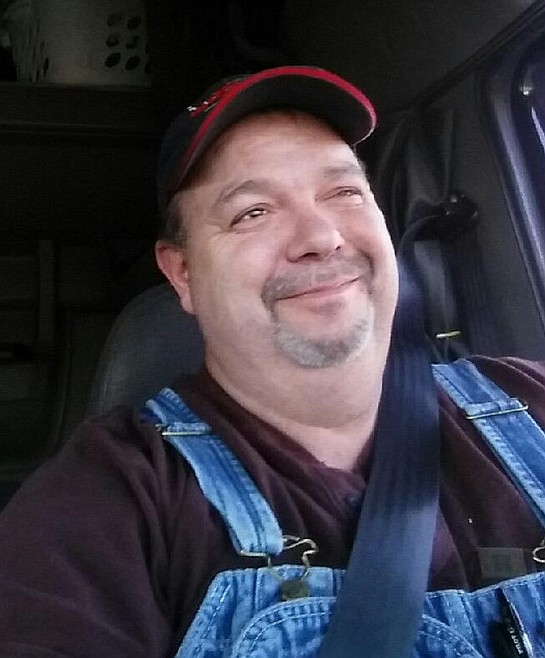 Brett Colby Brayton 57, of Coeur d'Alene, Idaho, passed away May 18, 2021. He was born on May 13, 1964, in Geneseo, Ill., the son of Robert C. Brayton and Margaret R. (Lemke) Ettore.
Brett grew up in Iowa and graduated from Stuart-Menlo high school in 1982. Following graduation, he attended Northeastern Oklahoma A&M. Brett was a proud Navy veteran. After discharge from the Navy, Brett served as a firefighter in North Carolina, a heavy machinery mechanic and spent the rest of his career as an owner-operator truck driver.
Brett was an accomplished athlete in high school and college and enjoyed rodeo. He had a great love for animals, especially his dogs (Simon, Molly and Sasha). Brett loved the mountains and sought camping adventures whenever possible. Brett enjoyed talking and debating. He could strike up a conversation with anyone and it seemed he knew no strangers. Brett, very much loved his family and friends and was always at the ready with help and support. Brett was very devoted to The Church of Jesus Christ of Latter-day Saints family and worked diligently to bestow blessings on others.
He is survived by his wife, Veriti; mother, Margaret Ettore; stepfather, Sam Ettore; siblings: Kenneth (Lindsey) Brayton, Curtis (Lynn) Brayton, Babette Batten, and Christine (Josh) Barbour.
A memorial service will take place Thursday, June 10, 2021. at 5 p.m. at The Church of Jesus Christ of Latter-day Saints, Hayden Lake Stake Center, 2293 W. Hanley Ave., Coeur d'Alene, ID 83814
Recent Headlines
---