Stuff the Bus for Post Falls schools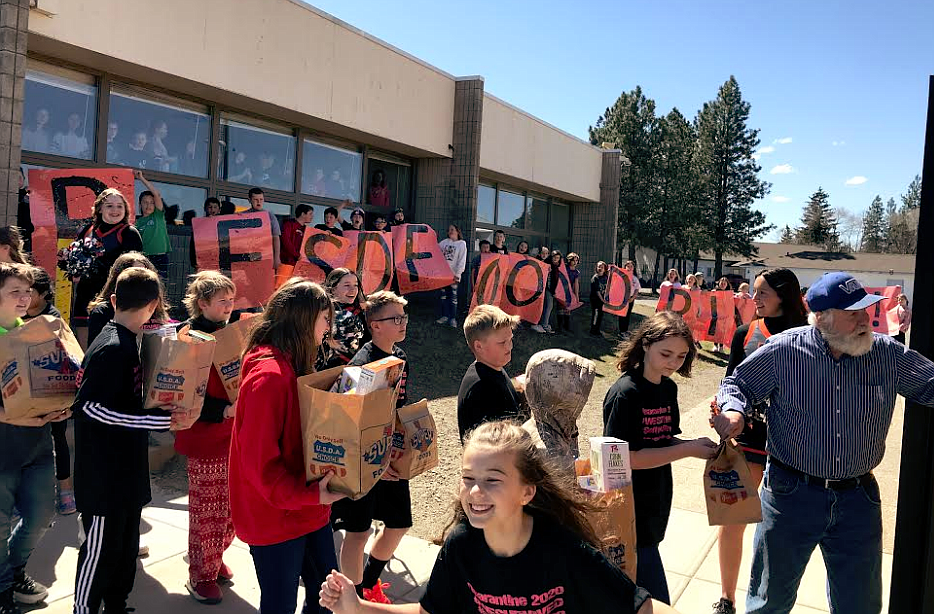 Students in the Post Falls School District will collect diapers and low-sugar, low-sodium, high protein nonperishable food items for the Post Falls Food Bank during the Stuff the Bus Food Drive Tuesday through Friday.
Courtesy photo
by
DEVIN WEEKS
Staff Writer
|
May 29, 2021 1:00 AM
POST FALLS — Elementary school students in Post Falls are up for an important challenge — the Stuff the Bus Challenge.
The Stuff the Bus Food Drive begins Tuesday and goes through Friday. Students will collect nonperishable food items and diapers in an effort to collect at least 4,800 pounds of goods that will be donated to the Post Falls Food Bank.
"We had to take a hiatus last year," Alternative to Suspension program supervisor and food drive co-organizer Mark Jones said. "This year it was agreed upon among the K-5s to do a collaboration."
A competitive food drive has been held across the district for at least the past 15 years, but COVID restricted middle school and high school food drives this school year.
However, secondary students are still pitching in their time and talents to assist their younger counterparts in their community service mission.
A video created by the Post Falls High school third period media class was released on YouTube and features cheerleaders, secondary students and even school resource officers asking elementary students if they're up for the challenge. Visit https://bit.ly/3yx5Deu to view the video.
"It is so important for me and for my fellow peers in student leadership and my school in general to be involved in our community," PFHS junior and ASB secretary/treasurer Bella Mackesy said.
Older students will also help with the packing and pickup of collected goods.
"When you're involved with your community, it not only helps you with life skills and relationships, it helps make a greater impact for those homeless communities to get what they need," Bella said. "It is so important to me to show these younger kids they can have a huge impact on the people around them."
Jones said this is one methodology "a sure winner to get the kids involved."
"What they take away from it is no matter their age, they can help to make a difference in their community," he said.
The food drive is being held in conjunction with the University of Idaho Extension's Eat Smart Idaho program and Kiwanis International.
Those who donate are encouraged to give items high in protein and low in sugar and sodium. Diapers for older babies are also in high demand.
Nonperishable items to donate:
• Canned meats, ravioli, spaghetti or stew
• Canned vegetables
• Canned or packaged soups
• Breakfast cereal
• Snack bars
Recent Headlines
---