Flower power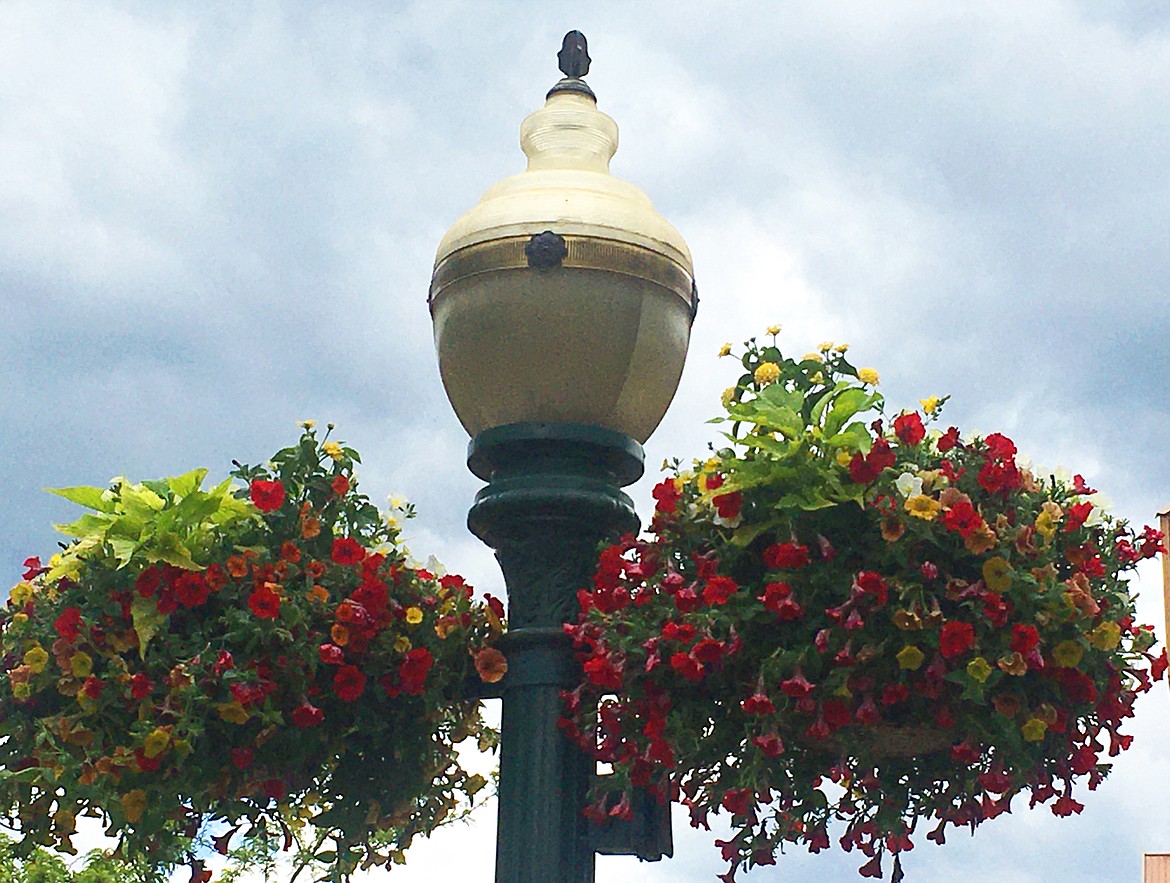 The Coeur d'Alene Downtown Association joined with volunteers to put up about 170 hanging flower baskets in the downtown area Thursday morning.
BILL BULEY/Press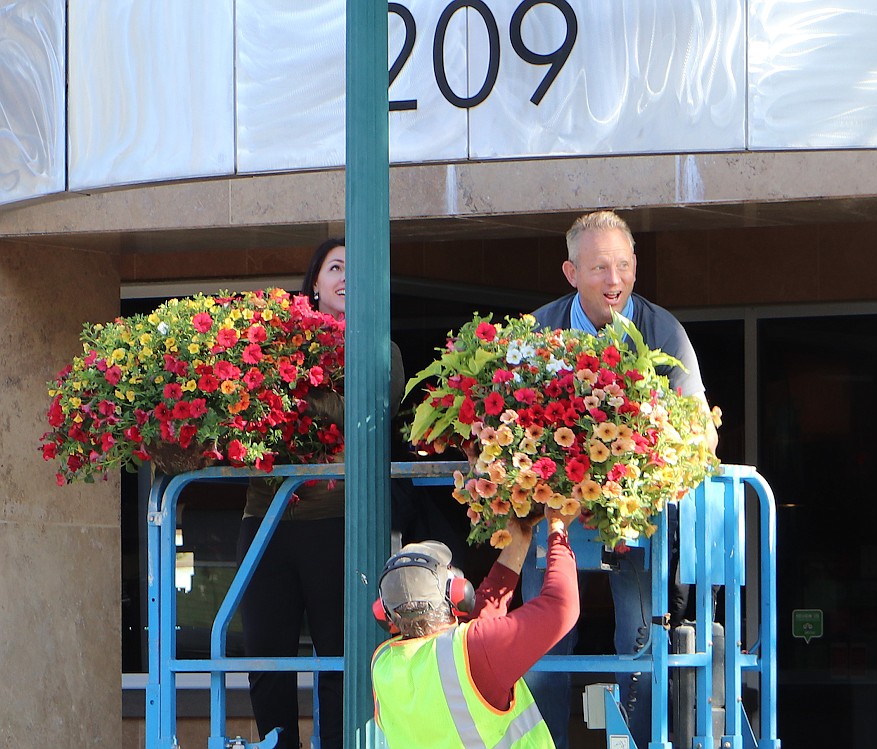 Photo by Teree Taylor Nicole Kahler, CDA 2030 executive director, and John Eloe, director of facilities at The Coeur d'Alene Resort, hang flowers in downtown Coeur d'Alene Thursday morning.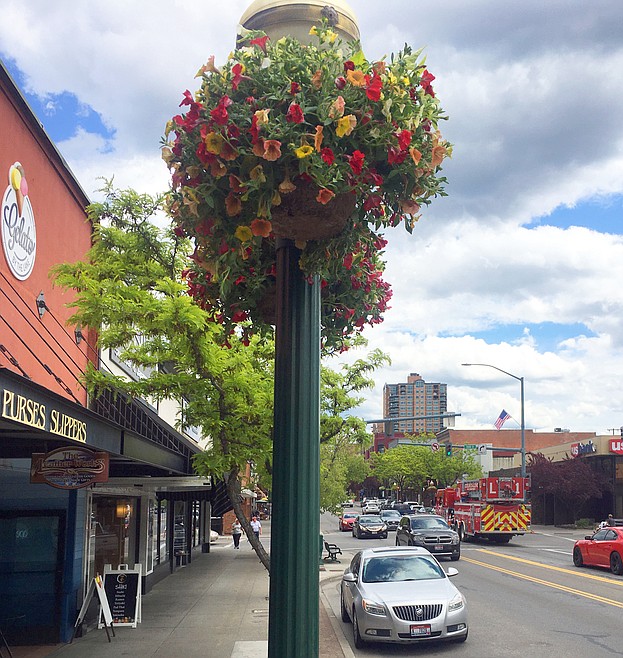 Flowers add color to Sherman Avenue on Thursday. The hanging flower baskets were put up by the Coeur d'Alene Downtown Association, businesses and volunteers.
Previous
Next
COEUR d'ALENE — Each year, just before Memorial Day, volunteers and downtown workers rise to hang flower baskets throughout downtown Coeur d'Alene.
And they did it again on a sunny Thursday morning.
They placed bunches of red, purple, pink and yellow petunias in their holders, where the flowers will remain until mid-October.
"The flower baskets add to the vibrancy of our beautiful downtown and mark the beginning of the summer season," wrote Emily Boyd, executive director of the Coeur d'Alene Downtown Association. "The baskets add to the warm welcome when the community and visitors come to enjoy the shops and restaurants downtown."
About a dozen volunteers and Downtown Association employees and Coeur d'Alene Regional Chamber members donned yellow safety vests and climbing motorized lifts to install 170 baskets of the fragrant floral accents.
The flowers always go up the Thursday before Memorial Day, much to the delight of locals and visitors. It's about a $20,000 investment to buy them and keep them watered every day through the summer. The downtown business owners and others in the community usually cover the expense.
"The baskets have become a statement piece of downtown that the business owners and community look forward to seeing every year," Boyd said. "We are thankful to be able to provide the baskets for everyone to enjoy with the help of donations from the community."
The flowers are purchased locally from Aspen Nursery.
Donations can be made at www.cdadowntown.com/flower-baskets or checks can be made to the Coeur d'Alene Downtown Association and mailed to 105 N. 1st Street, Suite 100, Coeur d'Alene, ID 83814.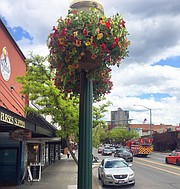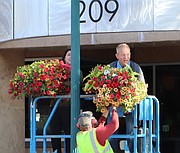 Recent Headlines
---