Movers & Shakers
Orchard Ridge Senior Living welcomes three new board members
Dr. Don Chisholm, Jody Azevedo and Jamie Cervi-Skinner were recently elected to the board of directors for Orchard Ridge Senior Living.
Dr. Don Chisholm has recently retired from Ironwood Family Practice after nearly 40 years of serving as a Family Physician in Coeur d'Alene. His educational background included a B.S. in biochemistry from WSU, where he also met Robin, now his wife of 45 years. His Cougar pride recovered from the temporary assault suffered as his advanced education continued with an MD from UW Medical School, and finally a Family Medicine Residency in Spokane.
Prior service has included chairmanship of Family Practice Department at Kootenai Medical Center, president of Kootenai-Benewah Medical Society, board memberships on North Idaho Health Network, Kootenai Health Credentialing, Kootenai Care Network, Blue Cross Credentialing and previously donating volunteer medical care at the Dirne Clinic (the predecessor of Heritage Health).
• • •
Jody Azevedo was born and raised in Sandpoint on a dairy farm. She moved to Coeur d'Alene and attended North Idaho College, Lewis-Clark State College and recently Gonzaga for her MBA. She has worked for Numerica Credit Union since 2003. As AVP of Corporate and External Relations, Jody works with businesses, nonprofits and the community to provide financial solutions to help them live well. She has served in many leadership roles around the community including president of North Idaho College Foundation and of the Coeur d'Alene Rotary Club. She is also on the board of the Lakeland Education Foundation, Coeur d'Alene Regional Chamber of Commerce Executive Board and co-chair for the Coeur d'Alene Rotary Centennial Project.
Jody is married to Mike White, and has a son Tyler, who recently graduated from Gonzaga. Her outdoor magnets include hiking, skiing, gardening, boating and golfing.
• • •
Jamie Cervi-Skinner is a pharmacist employed at Kootenai Health for almost 13 years. She was born in Hettinger, N.D. After graduating from North Dakota State University School of Pharmacy, she moved to Phoenix for a residency at the VA Medical Center. She worked as a clinical pharmacist in Arizona for 12 years, serving a geriatric community at Boswell Memorial Hospital in Sun City and later at Banner Baywood Medical Center in Mesa. Jamie currently works as an Anticoagulation Pharmacist (monitors blood thinners), whose main patient population are those 65 and older.
Jamie is married to her husband, Steve and is blessed with twin boys. They enjoy the North Idaho outdoors, whether it's boating, running, skiing, biking or just spending time with friends and family.
"Our board is full of dedicated community leaders made complete by the addition of Jody, Don and Jamie," explains Ann Johnson, executive director. "I am excited to have their expertise and energy to help further our mission especially during this landmark 100th year anniversary."
Since 1921, Orchard Ridge has served North Idaho by providing a faith-based loving home for older adults. Orchard Ridge offers a high-level assisted living/memory care facility, as well as independent living. For 100 years, Orchard Ridge Senior Living has been governed by 20 sponsoring churches in our area, the only nonprofit facility of its kind in the Inland Northwest.
• • •
If you have a new, relocated or expanded business, or announcement of events, promotions or awards, The Press wants to let our readers know. Email the details to hmain@cdapress.com.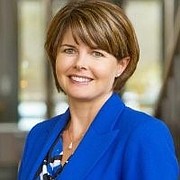 Recent Headlines
---