ENT Filmed in the beautiful Inland Northwest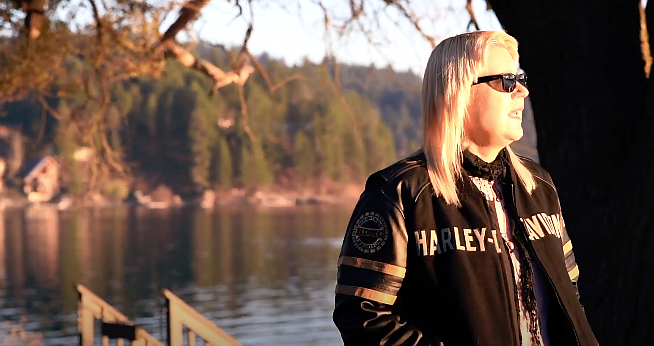 Northwest singer Kika Morelan strolls by Lake Coeur d'Alene in her new music video, a cover of Deana Carter's "What Makes You Stay," released May 17. Morelan also this year released a video filmed at Mount Spokane and Arbor Crest Winery.
Screenshot via YouTube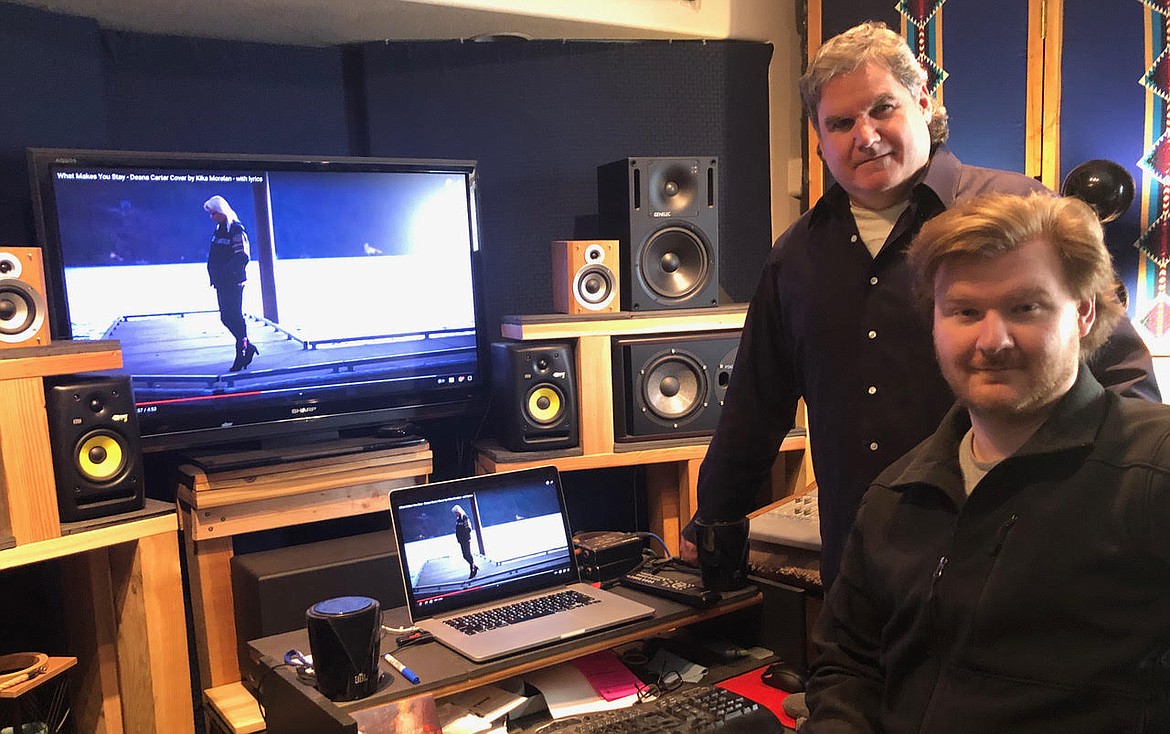 Michael Lewis and Jordan Lewis of Hayden are seen here with their music and editing equipment as they work on Kika Morelan's new music videos.
Previous
Next
by
DEVIN WEEKS
Staff Writer
|
May 28, 2021 1:00 AM
To the untrained eye, the landscape in Kika Morelan's newest music video includes an expansive lake beneath a glorious dusky sky.
To those who live in the Inland Northwest, it's a gorgeous reminder of home.
Released May 17, Morelan's video for her cover of Deana Carter's "What Makes You Stay" showcases the natural autumn and winter beauty of Lake Coeur d'Alene as she strolls along misty roads and paths illuminated in golden sunsets.
Another video, a cover of the Michael Buble' song "Feeling Good," was filmed on Mount Spokane and at Arbor Crest Winery. This video was released Feb. 7 on YouTube.
Father-and-daughter duo One Street Over, Michael and Bridgette Lewis, along with Michael's son and Bridgette's brother Jordan Lewis, who did all the camera work and post-production editing, contributed their talents to the music and production of both videos. Michael, who owns The Song Mill Studios in Hayden, directed the filming and produced the song that is featured on the latest video.
"We're thrilled to have been part of these new music videos for Kika," Michael said. "She's very photogenic and we had the opportunity to film in some great locations."
Michael said they filmed the latest video in several visits to the same location over a period of a couple months to capture the emotion of the change of seasons. They filmed in November and went back to capture a sunset that turned out to be one of the heavier smoke events, but still went with the smoky footage.
"We also went back a couple more times for a rainy scene, a snow scene and one more time for the aerial footage we captured with a drone in the same location," Michael said. "Most people from around here will recognize these locations, including the dock scene filmed at the Higgens Point Boat Ramp."
Originally from Finland, Morelan is solo in "What Makes You Stay" and appears with her daughter, Marika, in "Feeling Good."
Michael and The Song Mill Studios are going to be featured in an upcoming documentary film and book on the history of recording studios in the Pacific Northwest called "The Road To Record." Michael has a 35-year history as a studio owner in the Northwest with the exception of 12 years he spent as a music professional in Nashville.
"We love it here in North Idaho and are excited to be producing these music and film works that showcase the beauty of our region along with world-class musical recordings from the talented artists we're working with," Michael said.
Watch "Feeling Good:" https://www.youtube.com/watch?v=76WvnBxub0k
Watch "What Makes You Stay:" https://www.youtube.com/watch?v=Fo8aW75r-FM
Learn about "The Road to Record:" https://bit.ly/3hSestz
Recent Headlines
---