Art on the Green staging comeback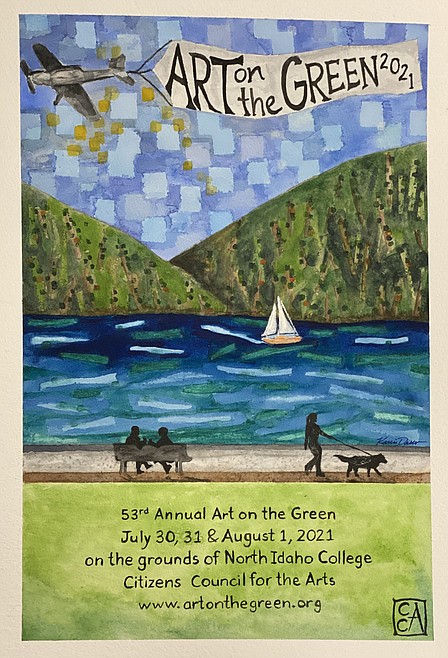 Karin Austin's watercolor depicting a lake view was chosen as the winning poster for this year's Art on the Green, which runs July 30, July 31 and August 1 on the North Idaho College grounds. (Courtesy Citizens' Council For The Arts)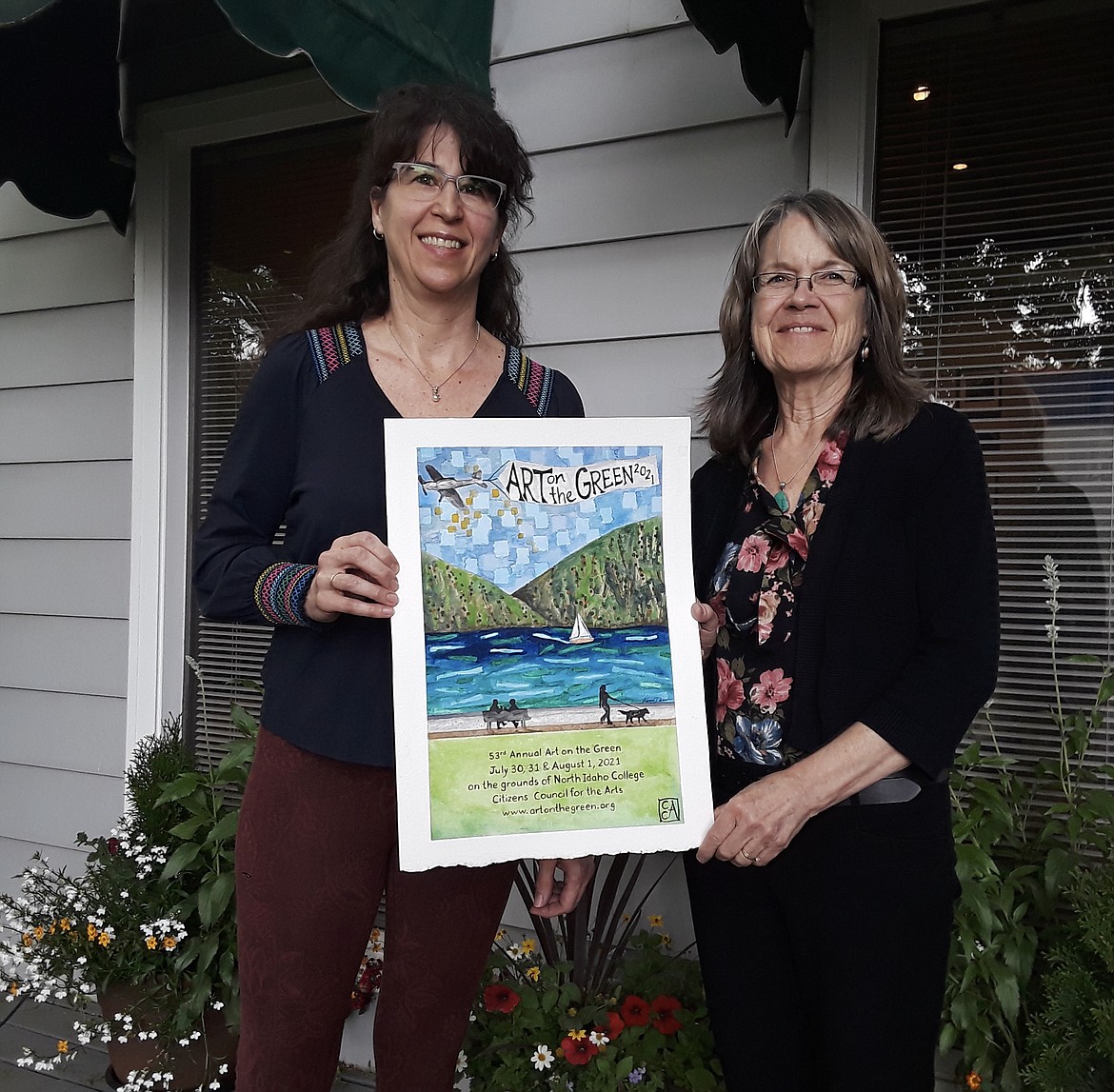 Artist Karin Austin, left, and Citizens' Council for the Arts' treasurer Anne Solomon display the winning entry in the council's annual poster contest. Austin's watercolor will be the face of this year's Art on the Green, which was forced to take a one-year break in 2020 due to the COVID-19 pandemic. (CRAIG NORTHRUP/Press)
Previous
Next
by
CRAIG NORTHRUP
Staff Writer
|
May 28, 2021 1:00 AM
COEUR d'ALENE - Karin Austin painted the winning poster for this year's Art on the Green.
Austin was one of three finalists chosen by the Citizens' Council for the Arts, which sponsors the summertime Art on the Green event. Aside from a $300 award, her piece will be the face of this year's famed art festival.
"As I do with all my paintings, I do try to tell a story," Austin said. "My hope is, when people look at this painting, they'll find themselves, maybe, in that story. When you look at the lake, you find yourself, maybe, swimming in the lake. You find yourself, maybe, hiking in the mountains. You find yourself, maybe walking the dog or talking to a friend on the bench. That's what I was trying to convey."
The untitled piece provides a watercolor lake view in celebration of the return of the iconic, volunteer-driven art festival. Organizers canceled last year's event after COVID-19 protocols forced Coeur d'Alene's most famous events to close, Art on the Green included.
But this year, with the pandemic seemingly in retreat, the Citizens' Council for the Arts is eagerly awaiting Art on the Green's return.
"We're full speed ahead," said Anne Solomon, the council's treasurer who announced Austin's winning piece in a small ceremony Thursday afternoon. "Our board just voted this week to proceed. It's based on what we hear from the CDC, Panhandle Health District and the Governor of Idaho."
Art on the Green will observe distancing protocols among its vendors, with five feet separating their booths. The separation will mean fewer booths — between 100 and 120 artists this year, as opposed to counts that reached as high as 170 in the past — but Solomon said the 53rd edition of Art on the Green means more than years past.
"We're an institution," she said. "We promote art and we support artists. We also know we're very important to families, not just because we support art in our community, but because we're free. We're a meeting ground, and it really means a lot to us to have the festival and continue the tradition."
Austin's piece will be featured on T-shirts and literature to promote this year's event. Art on the Green will be held at North Idaho College, running from July 30 to Aug. 1.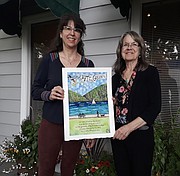 Recent Headlines
---