Movers & Shakers
Merrill Lynch names Braga as resident director
Merrill Lynch has named Troy Braga as the resident director for the Coeur d'Alene office. Braga has been with Merrill Lynch for more than six years and is a wealth management advisor and senior vice president with the Baldwin-Braga Group. Braga is a certified financial planner (CFP), a certified plan fiduciary advisor (CPFA), and holds a master's degree in business administration from Washington State University and bachelor's degrees in finance and human resources management from the University of Idaho.
•••
Merrill Lynch welcomes Ashley Lenz
Merrill Lynch also announced that Ashley Lenz has joined the Baldwin-Braga Group as a Financial Advisor. Lenz has more than 18 years of banking experience and served as the chief financial officer of bankcda for the last seven years. Lenz earned master's and bachelor's degrees in accounting from the University of Wisconsin-Milwaukee.
The Baldwin-Braga Group is located in the Merrill Lynch Coeur d'Alene office at 1221 W. Emma Ave., and can be reached at 208-665-2565 or by visiting fa.ml.com/Baldwin-Braga.
• • •
If you have a new, relocated or expanded business, or announcement of events, promotions or awards, The Press wants to let our readers know. Email the details to hmain@cdapress.com.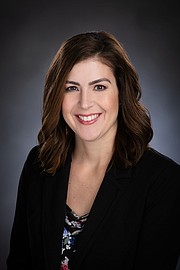 Recent Headlines
---