A gift, not a privilege
by
MADISON HARDY
Staff Writer
|
May 27, 2021 1:07 AM
COEUR d'ALENE — After county commissioners voted to enforce the Spokane River as a no excessive wake zone, waterfront property owners like Ted Hughes feel their freedom to recreate has been ripped away. 
Hughes, a father of three young children and a six-year Spokane River resident, has watched the boating ordinance debacle develop over the past three years. 
Monday night, over 80 individuals attended a Kootenai County commissioner public meeting to discuss a year-old ordinance that implemented a 150-foot no excessive wake zone on some local waterways. Testimony from 18 attendees argued both sides of the issue. Some in favor pleaded the need for public safety while those opposed government restrictions on recreation abilities. 
In the end, commissioners voted in a 2-1 decision — Commissioner Leslie Duncan dissenting — to prohibit excessive waves on the entire area of the Spokane River, Fernan, and Lower Twin lakes. 
"To be fair to the boating public, I think the ordinance as written should have remained for this season. There were no fundamental reasons to impose more restrictions on the citizens," Duncan said Wednesday. "The Waterways Advisory Board and the sheriff both indicated the law should not change this season."
Duncan said she knows Lower Twin Lake, Fernan Lake, and Spokane River property owners that wake surf will be negatively impacted by the decision. She also noted that she has heard individuals express intentions to file lawsuits for the loss of use of a public waterway. 
"It will eliminate wake surfing activity due to the definition of excessive wake," Duncan explained. "In my opinion, it should also negatively impact tubing because often the towboat makes turns and operates in a manner to create large waves for the tubes."
For Hughes, the decision has left him contemplating what comes next for his family and Malibu M240 wake boat. 
"This ordinance has left me wondering if I want to be on the river where residents have spoken up and voted against the freedom of other people," he told The Press. "And do I want to have the type of boat I have that I can't use? It's thrown a wrench in our lives." 
With three little ones, the oldest only 6 years old and the youngest 8 months, Hughes said it isn't feasible to go to the lake and be gone for hours when his wife could call him at a moment's notice. Hughes said he disagrees with the claims that large waves made by wake boats present harm to residents and shorelines.
"I've never had an issue," he stated. "If our kids go on the dock, they have to have a life jacket, and they're never by themselves. We put steel pilings with our dock and maintain the waterfront with a Rockwall and mesh to control erosion."
Commissioner Bill Brooks, who voted in favor of repealing the ordinance, said waterway safety influenced his decision. He pointed out the need for responsible boating habits now more than ever as the Spokane River sees increasing amounts of traffic — namely, Brooks pointed out, coming from out of state. 
"You go to a parking lot where they launch these boats, and you see license plates from Washington, Washington, Idaho, Washington, Washington. That's got to stop. Go find yourself another playground," Brooks told The Press. "I think if they really valued their right to use our waterways — that is to say, pay upfront and knew we had heavy-duty enforcement — they'd behave." 
By emphasizing the prohibition of excessive wakes, Brooks believed more residents could utilize the Spokane River for other recreational activities and create opportunities for the community. 
"These are things that make our place better to live in, and I'm so happy we have all this water," he said. "And this can be a paradise for wakeboarding, but not on the Spokane River, please." 
Most of the boats Hughes sees on the river, he said, are respectful and operate without causing excessive waves — including his family. He also noted that there are guidelines boaters should abide by to ensure a positive experience for everyone. Sometimes he sees the larger, 30-foot cruisers coming out of the marina, but those are the people he believes should be punished, not the waterfront residents. 
"We're essentially being targeted based on emotion," Hughes said. "It's just an emotional argument that's gotten this wrong and unfortunately taken away our freedom. The waterway is a gift, not a privilege, so it's a little frustrating to watch this happen."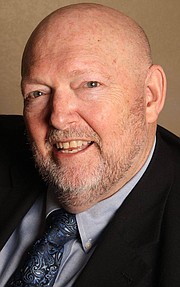 Recent Headlines
---