Pat Harrell, 67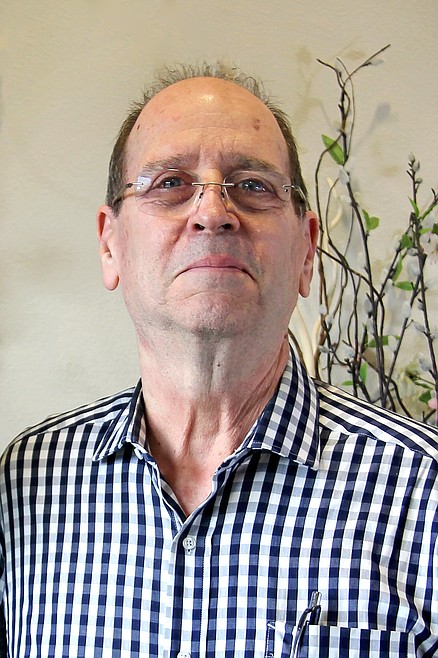 Pat Glenn Harrell, 67, passed away on May 22, 2021, in Coeur d'Alene, Idaho. A public viewing will be held from 4-6 p.m. Friday, May 28, 2021, at the Yates Funeral Home, Hayden Chapel, 373 E. Hayden Ave., Hayden, Idaho. Funeral services will be held at 10 a.m. Saturday, May 29, 2021 at NorthStar Baptist Church, 8145 N. Ramsey Road, Hayden, Idaho.
Pat was born April 28, 1954, in Alexandria, La., to Pat Gue and Annie Mae Harrell. He graduated from Winnfield Senior High School in 1972, and went on to earn his Bachelor of Science in Petroleum Engineering from Louisiana State University, where he developed a lifelong love for his alma mater.
He began his career as a petrochemical engineer in 1977, working across oilfields and offshore platforms for 15 years.
In 1984 he put his trust in and dedicated his life to serve his Lord Jesus Christ, which led him to enter seminary training at Southwestern Theological Seminary in Fort Worth, Texas. He graduated with a Masters of Divinity in 1994, and began a 17-year career of ministry that would see him serve across North and Central America, Europe, and Africa.
While serving as Minister of Singles and Missions at First Baptist Church, Texarkana, Texas, he met and came to love Elaine Farrar. The two were married on Oct. 1, 2005, and Pat welcomed Elaine's daughters Cortny and Tiffany into his family.
In 2012 Pat earned his Certificate of Chaplaincy from the Trinity Mother Frances program. He moved to Coeur d'Alene, Idaho, in 2014, where he joined NorthStar Baptist Church, a family he would serve faithfully for 7 years. His heart for the homeless led him to co-found 2nd Chance Ministries in 2015, and in 2016 he joined the Auburn Crest Home Health & Hospice team as a chaplain.
Pat leaves behind a legacy of joyful service to Jesus Christ, a calling he lived out by serving all of those around him. Wherever there was need he stepped into it with a full heart, a gentle spirit, and a quirky sense of humor. He committed himself to the commands of Scripture to bear other's burdens, to consider others before himself, to deny himself daily to follow his Lord, and he was a blessing to those in his care.
Pat is survived by his wife Elaine, by his daughter Cortny Bassett and her husband Charlie of Coeur d'Alene, Idaho, and by his daughter Tiffany Farrar of St. Paul, Minn. He is also blessed with two grandchildren, Leah & Charlie Bassett, and lifelong friends Grace Graham, Don and Sue Howren, Tucker and Jane Watts, and Paul and Brenda Harwell.
In lieu of flowers, the family requests that donations be made to 2nd Chance Ministries, 10583 N. Government Way Hayden, Idaho 83835 (https://2ndchanceministries.net/donate). The family also wishes to thank the doctors and nurses of the Kootenai County Hospital Cardiac Critical Care unit for their loving care of Pat, and the NorthStar Baptist Church community for their loving care of his family.
Yates Funeral Home has been entrusted with the care of final arrangements. Please visit Pat's online memorial at www.yatesfuneralhomes.com and sign his guest book.
For God has not given us a spirit of timidity, but of power and love and discipline. 2 Timothy 1:7
Recent Headlines
---