The Kroc continues to rock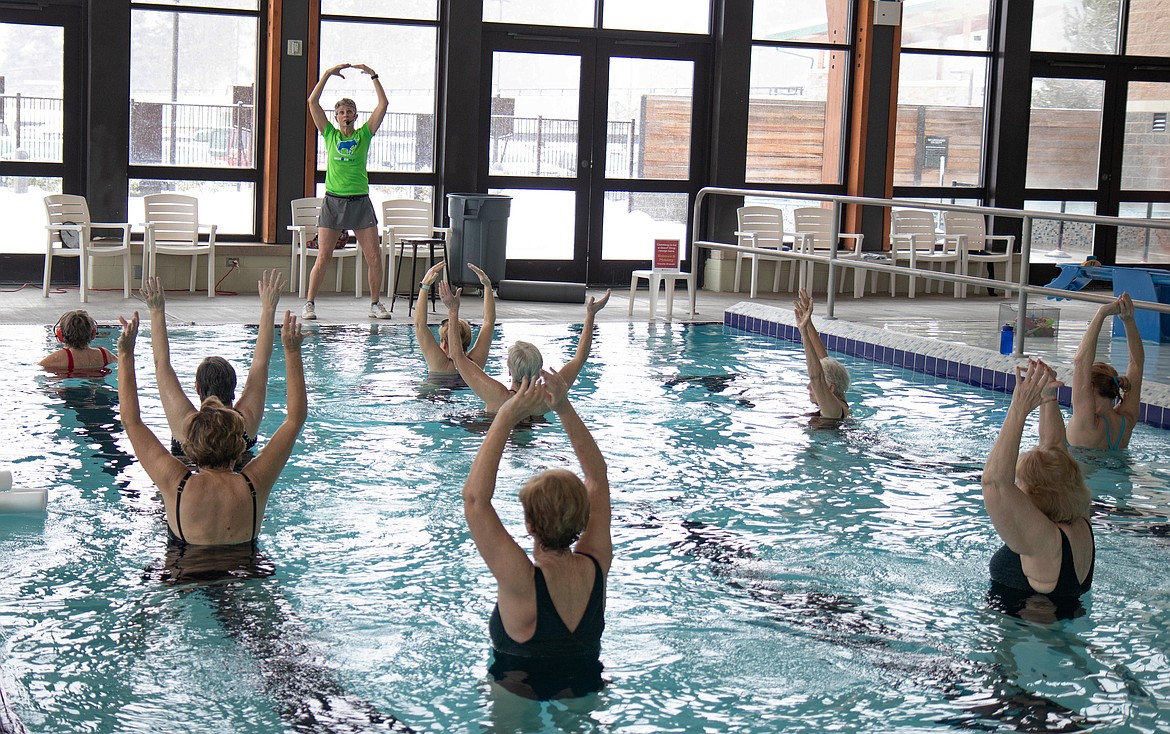 Julie Chavez, an aquatic instructor at the Coeur d'Alene Kroc Center, leads a weekly class for nonagenarians. The Kroc turned 12 this month, and is celebrating with free registration through the end of the month.
Courtesy photo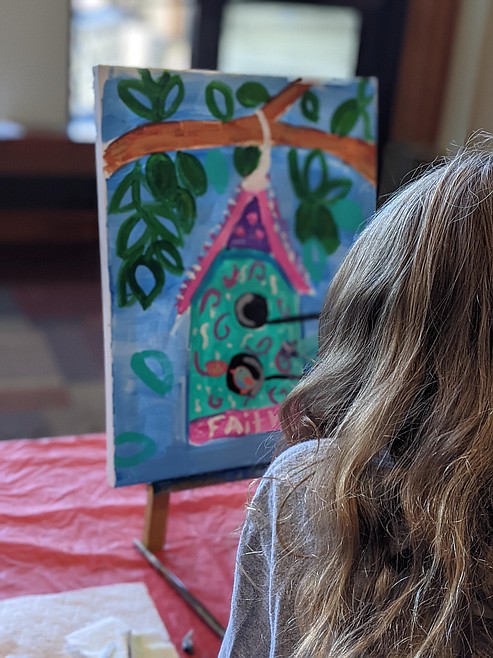 Art classes are among the many offerings at the Coeur d'Alene Kroc Center, which just celebrated its 12th anniversary.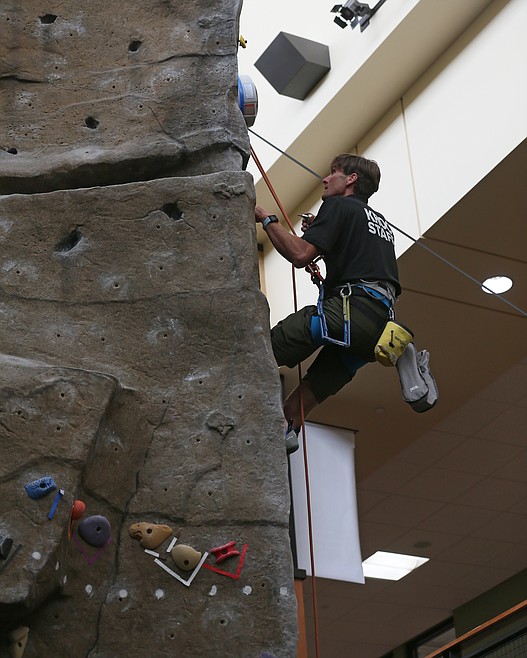 Kroc Center employee Dan Shaw conducts maintenance on the climbing wall on May 13. The Kroc celebrated its 12th anniversary on May 11 and continues to expand membership and programming as life returns to normal.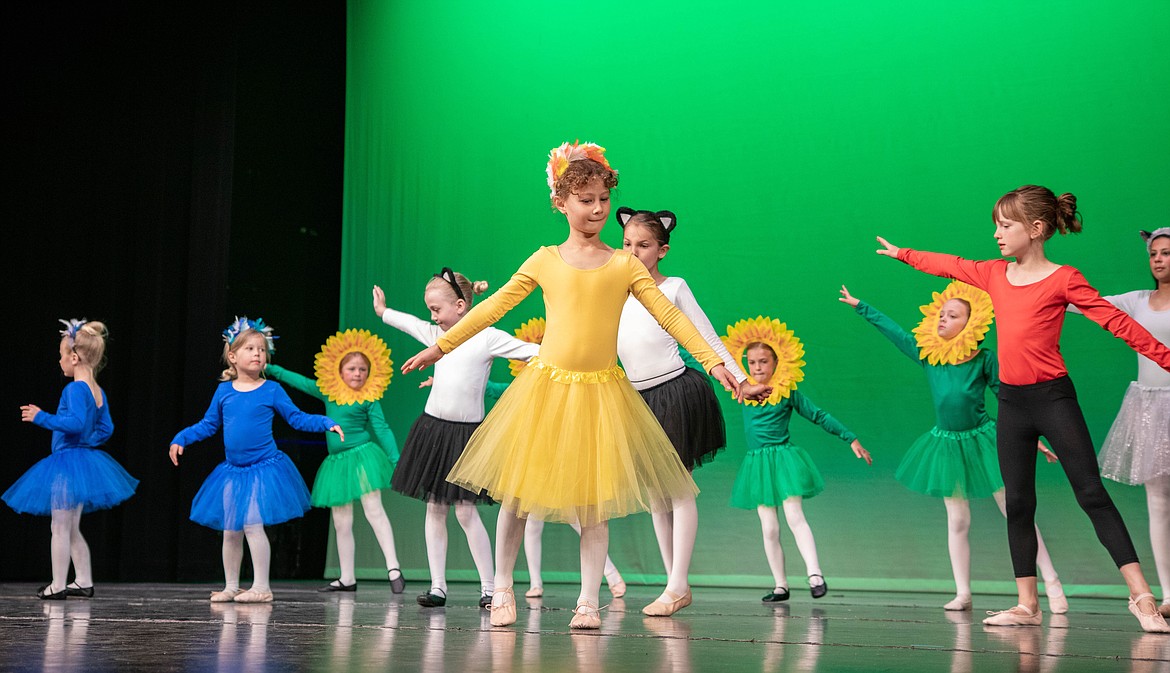 Youth and adult participants wrapped a successful winter/spring dance season with a recital at the Kroc Center in early May. The Kroc has been a destination for traveling competitive dance teams since February as a venue that could accommodate large groups.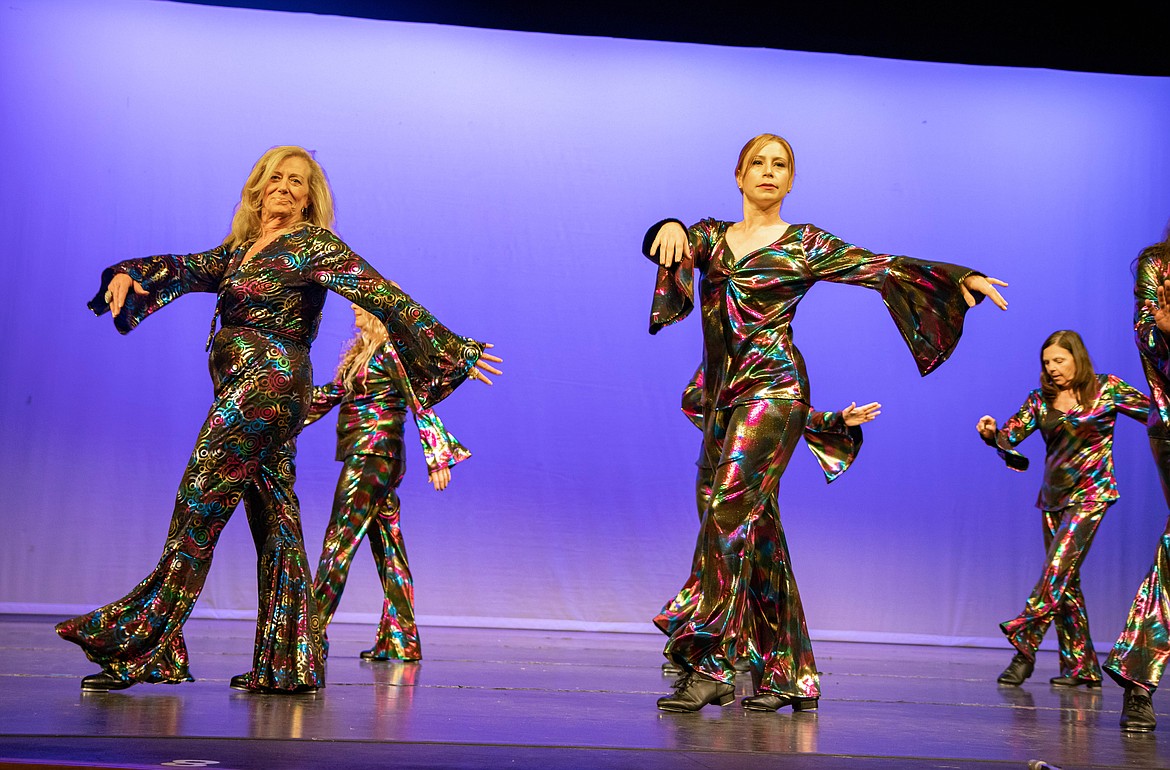 Dancers shake a leg on the Kroc Center stage earlier this year as winter and spring dance recitals conclude. Live music and theatrical performances will be in full swing in the Kroc Theater this fall.
Previous
Next
by
DEVIN WEEKS
Staff Writer
|
May 26, 2021 1:09 AM
COEUR d'ALENE — The Coeur d'Alene Kroc Center celebrated its 12th anniversary on May 11.
What an adventure those 12 years have been.
"It's not like the doors opened in '09 and this place has stayed the same. It's really tried to pivot and adjust, even on an annual basis, to the ever-changing needs of the community," Kroc center director Kip Sharbono said in a Press interview May 13.
"It's taken almost 12 years and a pandemic to dispel the myth of 'the gym,' that it's not just another gym in the area, but a community center."
Assistant center director Stacy Barney said Coeur d'Alene was "The Little Engine That Could" back when the Lake City was in the running for a Kroc Center, competing with much more highly populated cities.
"We had a ridiculous fundraising effort," she said. "They told us we would cap out at about 4,500 members."
When the dust settled, Kroc membership was more than double what the naysayers projected.
"We had 10,000 members and we never looked back," Barney said.
The Kroc has flourished, expanded its programming, built a robust and welcoming faith community, developed an active entertainment center and fostered relationships with local partners including Kootenai Health, the Coeur d'Alene School District and St. Vincent de Paul of North Idaho.
Those community partnerships strengthened when the COVID-19 pandemic struck.
"Every place had to shut down, but we tried to emphasize that we didn't shut down, we just changed operations from a community center to emergency disaster services," Sharbono said.
In the wake of the pandemic, Kroc leaders did what they could for their neighbors.
In support of the theater community, the Kroc has provided CYT-North Idaho free use of its theater since January after CYT announced it would have to close its doors.
The Kroc served as a Grab-n-Go meal site for school kids, as well as an emergency collection and distribution site.
Heritage Health has hosted a vaccine clinic on site, and has provided more than 11,000 vaccines at the Kroc Center.
"They were able to spread people out; that was the big thing they were dealing with, their clinics, that 15-minute wait period, they could only have a couple people," Sharbono said. "Here they could spread them out."
The community responded in turn. When a reduced Salvation Army Red Kettle campaign was launched with just 10 paid bell ringers who rang for three weeks, rather than more than 60 for six weeks, North Idahoans opened their hearts and wallets to show their support.
"It was the highest gross," Sharbono said. "Just the response of knowing that those funds go directly back into the community. Nobody's ever questioned the heart of Coeur d'Alene and Kootenai County."
Although COVID led to a 40% reduction in Kroc membership — the 14,000 pre-pandemic numbers decreased to 8,500 members upon reopening last year — the Kroc is at nearly 11,000 members and aiming for more as Kootenai County enters Stage 4 of the Idaho Rebounds plan.
"If we could get up to 12,000 during the month of May, that would be amazing," Barney said.
New members have not had to pay the $75 registration fee this month, and that goes through Monday.
"It's just an opportunity to say 'thank you' to our staff, who have worked just so incredibly hard through all of this, to our members, who have stuck with us and are coming back and enjoying our classes and programs and fellowship and community, and to donors and volunteers who have walked through this with us," Barney said. "We don't do anything alone, and we're just so incredibly aware of how grateful we are."
The Kroc has pivoted to continue modified programming, including educational videos and $15,000 in vouchers for individual swim lessons for students who need them most in lieu of the annual Third Grade Swim program.
"The state of Idaho ranks in the top five of states with the highest drowning rates in the country. It seems weird, we're landlocked, but there's 100 waterways within a one-hour drive of Coeur d'Alene," Barney said. "Third Grade Swim speaks directly to our mission and is funded almost in totality by donors. That is direct impact to lives being saved."
Summer youth camps for ages 4 to 14 start June 21 and go through Aug. 20.
"We know families are ready to have their kids out doing something normal, making friends, having fun and being kids," Barney said. "We're happy to be facilitating that and giggling with them."
And the Kroc Theater, which has served as a destination for dance competition tracks since February, is undergoing tech and equipment upgrades to bring even more stunning entertainment to the community later this year.
"Fall will be busy for the theater," Kroc event coordinator Trigger Weddle said.
Aspire Community Theatre will revive "Dream Roles and Miscasts," which was a hit last year.
"People loved that," Weddle said.
CYT-NI will return to the stage, as will Out of the Shadows Theater. Laura Little Theatrical Productions' "Traditions of Christmas" is already selling tickets, Weddle said.
"That's all back on the calendar," she said.
Kroc-goers will also note a new name in the cafe — Renee's at the Kroc. Renee's on Ramsey has expanded into the Kroc Center, and beginning Tuesday, guests will be able to enjoy coffee, bagels, açaí bowls, protein shakes and more, à la Renee's.
"It's been that season of saying 'thank you,'" Sharbono said. "It's exciting to get to where things are opening back up."
INFOBOX
The registration fee to become a Kroc member is waived through the end of May. Scholarships are also available. The Kroc offers two types of memberships: Kroc Gold and Kroc Silver. Memberships are paid monthly. Visit www.kroccda.org for details.
Recent Headlines
---