Hospice to host grief seminars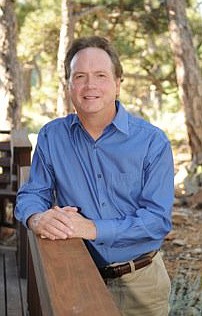 by
Press Staff
|
May 25, 2021 1:00 AM
COEUR d'ALENE — Hospice of North Idaho in Coeur d'Alene will host two special workshops for community members and professionals this week.
A community event will be held from 6:30 to 8:30 p.m. Thursday. The topic will be "Exploring Death, Grief and Mourning for the Community." Admission is free, but $10 donations will be accepted.
From 9 a.m. to 3:30 p.m. Friday, the topic will be "Exploring the Special Features of Sudden Death, Suicide Grief and Trauma Loss, for Professionals." This will serve as a professional training. Tickets are $150. There is a waitlist.
Author, educator and grief counselor of international reputation Alan Wolfelt will present these programs. A recipient of the Association for Death Education and Counseling's Death Educator Award, Wolfelt is the director of the Center for Loss and Life Transition in Fort Collins, Colo. He is known throughout the United States and Canada for his educational contributions in the areas of childhood and adult grief.
Among his publications are the books "Understanding Your Grief: Ten Essential Touchstones for Finding Hope and Healing Your Heart;" "Companioning the Grieving Child: A Soulful Guide for Caregivers;" "Journey Through Grief: Reflections on Healing;" "Healing a Spouse's Grieving Heart;" "Creating Meaningful Funeral Ceremonies: A Guide for Caregivers;" "Healing Your Grieving Heart: 100 Practical Ideas;" and "When Your Pet Dies."
The workshops are made possible by Schneidmiller Family Foundation and the Coplin Family Fund.
For info and to pre-register, visit www.hospiceofnorthidaho.org/news/ or call Kaylee Kron 208-772-7994.
Recent Headlines
---