Lunar display headed your way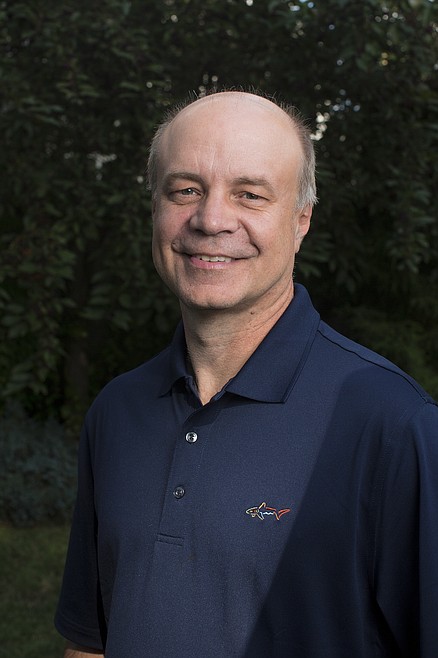 Despite the recent rainfall, this May is setting up to be one of the driest in history in Coeur d'Alene and the rest of the Inland Empire.
As of early Sunday, approximately 0.34 inches of rain had fallen for this month in northwestern Coeur d'Alene. About 0.12 inches of moisture has been measured at Spokane International Airport for this month.
It does look like we'll see some scattered shower activity this week. However, the storms moving into the region are either being weakened or forced to our south.
Normal precipitation for May in Coeur d'Alene is 2.37 inches. Unless we receive some bigger rains between now and the end of the month, this will be the third month in a row with moisture totals below normal. It's highly unusual to see three consecutive months with below-normal moisture in Coeur d'Alene. The least precipitation for May was 0.28 inches back in 1922.
The long-range computer models do show a chance of more rain and a few thunderstorms in early to mid-June here in Coeur d'Alene and other parts of the Inland Empire. Late June and July is still looking drier than normal unless we get a series of afternoon and evening thunderstorms that produce some heavy downpours.
Cliff and I believe that August will start to turn wetter than normal across the region as the high pressure system weakens a bit. However, with the severe drought conditions being experienced across much of the western U.S., this may be another record-breaking fire season, especially in California. Let's hope that doesn't happen this year.
The latest sea-surface temperature pattern shows that we're in a La Nada, the in-between warmer El Nino and cooler La Nina. The La Nina event in 2020 and into early 2021 did not do much for snow for the lower elevations in the Inland Northwest, which is unusual.
Many forecast computer models are hinting of the formation of a new El Nino by late this year or in 2022. We'll just have to wait and see.
In the meantime, if skies are relatively clear during the early morning hours of Wednesday, the western portions of North America, including North Idaho, should see a spectacular full moon display. The latest forecast does call for partly to mostly cloudy skies across the region.
On that date, it will not only be a supermoon, but a blood moon, or a lunar eclipse, as well.
The peak of the event will be at 4:18 a.m., but it will begin at 1:47 a.m. and end at 5:06 a.m.
A supermoon is when the moon is at its closest point to Earth during its orbit. This is known as a perigee and will appear larger than usual. Wednesday will be the second of three supermoons this year, but the one this week will be the closest in 2021.
In addition to the supermoon, we will also be treated to a full lunar eclipse. This occurs when Earth is positioned exactly between the sun and the moon and is safe to view. During this time, our planet's shadow covers the full moon, which often gives it a reddish glow. It's difficult to predict how red the moon will be early Wednesday as it depends on how much dust is in the atmosphere.
On Nov. 19, there will be a partial lunar eclipse, but on May 15, 2022, there will be another total lunar eclipse across much of North America. We'll get a second total lunar eclipse in on Nov. 8. After that, we'll have to wait until March 13, 2025, for the next lunar eclipse.
On April 8, 2024, a solar eclipse will be visible across North America. Of course, the last big solar eclipse occurred on Aug. 21, 2017. Many people traveled thousands of miles to witness the phenomenon as that event was seen coast-to-coast. Small towns that experienced the full solar eclipse were literally inundated with visitors.
It's quite amazing that at this particular moment in Earth's history, the sun's diameter is about 400 times larger than that of the moon. The sun is also some 400 times farther away, making it look like the moon and sun are the same size when seen from Earth.
Also, the moon is pulling away from Earth about an inch to an inch-and-a-half per year. Therefore, scientists project we won't get the spectacular views of solar and lunar eclipses in about 600,000 years as the moon will be farther away from our planet.
• • •
Contact Randy Mann at randy@longrangeweather.com
Recent Headlines
---