Hagadone Directories takes home multiple industry awards, Publisher James Hail re-elected to board of directors position
Memphis, TN --- Hagadone Directories, a publisher of print and online directories in 8 different market areas covering parts of Idaho, Washington, Oregon, and California, took home four awards at last week's annual Association of Directory Publishers (ADP) convention that was held in Memphis, TN.
Hagadone Directories earned ADP Directory Excellence awards in multiple categories, including a first place award, two second place awards, and one third place award. The awards were judged and voted on by fellow directory companies in recognition of the "best of the best" in the directory publishing industry.
In addition to taking home a slew of awards, James Hail, Publisher of Hagadone Directories, was re-elected to the ADP Board of Directors. Hail will serve a three year term, to end in 2024. He has worked in various capacities at Hagadone Directories for almost 16 years, including the past four years as Publisher. He is the second person from the company to serve on the ADP's Board of Directors, following his father, former Hagadone Directories co-owner and Publisher Jim Hail. Jim served on the ADP Board for 15 years, including two terms as Chairman of the Board.
Hagadone Directories publications, known as "The Black Book," for their distinctive and award-winning covers, are published in Idaho, Washington, Oregon, and California. The company was established in 1987 to publish and distribute cost-effective regional telephone directories and was named for Jim Hail's business partner, Duane Hagadone. It has since diversified by offering local online directories as well as other digital advertising products and services. Hagadone Directories is headquartered in Coeur d'Alene, Idaho.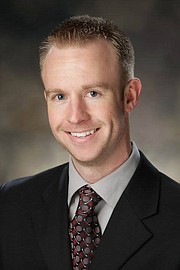 Recent Headlines
---