Jimmy Magnuson, 36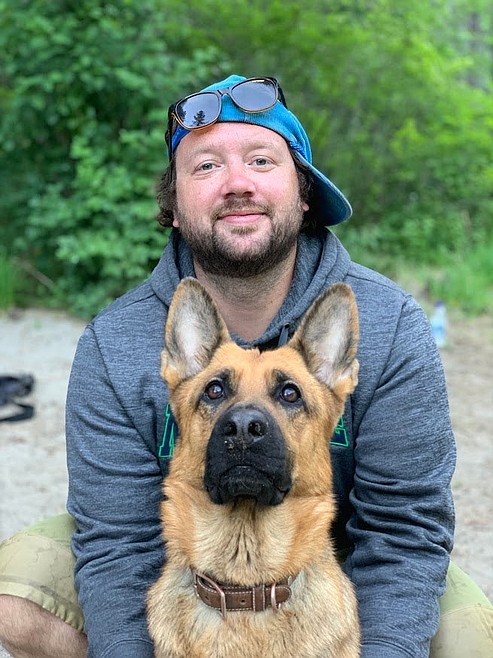 On Monday, May 17, 2021, beloved son, brother, artist, musician, outdoorsman and loyal friend to many, Jimmy (Harry James II) Magnuson passed away at the age of 36. Jimmy was a compassionate, inquisitive, and genuine soul, and his laughter, kindness, and gentle spirit will be missed by many.
Jimmy was born in Coeur d'Alene, Idaho on June 26, 1984. An Idaho boy through and through, he excelled at many outdoor pursuits such as swimming, backpacking, and whitewater rafting. He also fell in love with music at a young age, and that passion took shape in many forms -- from his punk-rock garage band during his teenage years, to his mastery of jazz guitar.
In 2007, Jimmy graduated from Selkirk College in Nelson, B.C., with a degree in Contemporary Music & Technology, and then later earned an AS in Studio Production & Engineering from IPR in Minneapolis, Minn. He loved to spread the joy of music by performing in many different bands, as well as recording local musicians, and he made many friendships along the way.
Music wasn't Jimmy's only artistic talent. He was also a prolific painter, making hundreds of vibrant and colorful oil paintings. His artistic vision was full of energy, beauty, and curiosity, and he took great happiness in sharing his art with his family and friends.
Jimmy was perhaps most at home on the river, with his dog Snapper, and his river family by his side. He was an incredibly accomplished rafter, having navigated over 100 trips down various parts of the Salmon River. His sense of adventure, knowledge of whitewater, and dutiful boatmanship was truly unparalleled.
Anyone who knew Jimmy would be able to attest to his unique and infectious laugh. He was also known for his encyclopedic knowledge of Gonzaga basketball and Notre Dame football, his mischievous sense of humor, and his love for animals. He was a truly genuine, bright, and vivacious character with a deep sense of loyalty to those he loved.
He is survived by his parents, Anita and Jim Magnuson, and sister, Clancy Magnuson, as well as numerous aunts, uncles, and cousins. He is joined in heaven by his grandparents, many beloved family pets, and his lifelong friend, Blake.
In honor of Jimmy, donations may be made to Idaho Rivers United (3380 W. Americana Terrace Suite 140, Boise, ID) or Heritage Health (P.O. Box 3269 Hayden, ID 83835).
Yates Funeral Home has been entrusted with the final arrangements. Please visit Jimmy's online memorial and sign his guestbook at www.yatesfuneralhomes.com
Recent Headlines
---