Anne M. James, 91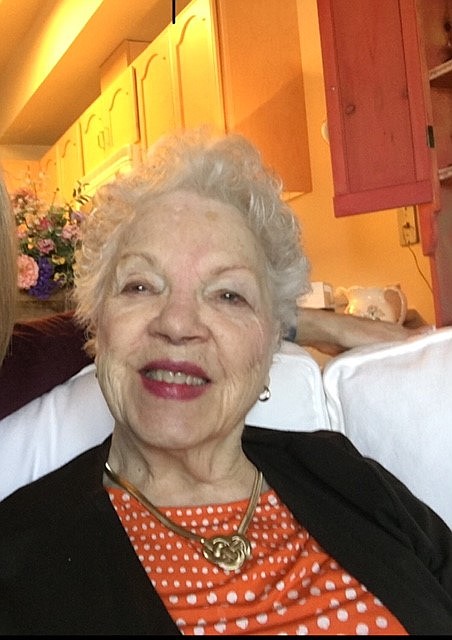 Anne M. James passed away in Spokane Valley, Wash., on Monday, May 17, 2021, two days before her 92rd birthday.
Anne was born May 19, 1929, to Alvin McEvoy and Irene Banse. Anne grew up in Milwaukee, Wis. After graduating from Sherwood High School, class of 1948, she attended Williams Wood University in Fulton, Mo., an all-girls college at the time.
She married shortly after college graduation. During her married life she lived in Milwaukee, Wis., Barstow, Calif. on a military base, and then she moved to Bellevue, Wash., in 1966.

In Bellevue Anne was busy raising her four children. She was actively involved in her community and church, St. Thomas Episcopal. Bellevue was home for many years. Anne then moved east to Spokane, Wash., in 1976.
Once all of her children graduated high school and were off to University, Anne remarried a loving, God fearing man, Harold James. They lived their married life in Hot Springs Village, Ark,. and Florence, Ore. and finally returned to the Pacific Northwest to settle in Coeur d'Alene, Idaho. Anne spent her last four years of her life in Spokane Valley to be closer to children and grandchildren.

Anne was a loving wife, nurturing mother and adoring grandmother. She was an avid Seahawk super fan! Attending Seahawks games brought her the most joy. Her last Seahawk game was at the age of 89, when they played the Green Bay Packers, a favorite family rivalry game.
Anne is survived by her two siblings, Sharon Schulenburg of Fountain Hills, Ariz., and Scott McEvoy of Stone Mountain, Ga.; her children, Timothy Collentine of Bothell, Wash., Peter Young (Caroline) and Jennifer Jordan, both living in Spokane; and her eldest daughter, Laura Saksa (Mark) of Rocky River, Ohio. Closest to her heart are her eight grandchildren: Lucy, David, Nick, Amanda, Amiyah (Caleb), Braeden, Wilson and Sammy.
Anne was a faithful servant of our Lord Jesus Christ. We find peace knowing she is resting in Heaven.
Anne's family would like to thank the caring staff of Broadway Court Estates, Still Water's Adult Family Home, Horizon Hospice and her dear friend, Butch Stoddard, for their loving support in her last years.

We love you sweet girl and will miss you terribly.
Anne's wishes to not have a memorial service will be honored. Yates Funeral Home in Coeur d'Alene is handing Anne's cremation.
Recent Headlines
---