Marcia Jane Colwill-Mitchell, 67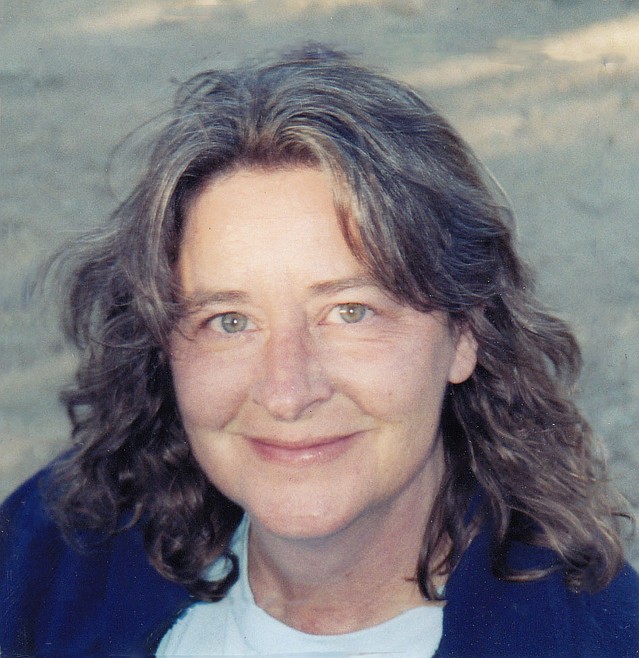 Marcia Jane Colwill-Mitchell, 67, was born on Dec. 22, 1953, in Sioux Falls, S.D. She passed away after an aggressive battle with cancer on Wednesday, May 12, 2021, with her husband, children, sister and sister in-law by her side.
A 1971 graduate of Washington High School in Sioux Falls, Marcia went on to attend college at the University of South Dakota. There she received a B.S. in biology, later returning for an additional B.S. in medical laboratory science.
Shortly after, she moved to San Diego, nearly crossing paths with her future husband. She ultimately landed in Lakewood, Colo., with her sister, Janice, where she finally met her husband, fellow adventurer and soulmate, Larry. Marcia met her knight in shining armor on Christmas Eve during a blizzard, when Larry volunteered to help hospital workers who had been working multiple shifts get home during the hazardous conditions. Fate took hold when Marcia was the final drop-off and her family, who were staying with her for the holidays, invited Larry in for dinner. Marcia and Larry were married May 25, 1985 on Lookout Mountain, surrounded by friends and family.
An adoring wife, mother, and soon-to-be grandmother, Marica spent her life traveling and experienced many grand adventures: backpacking twice through Europe, scuba diving in the Cayman Islands and Cozumel, attending a Dall sheep hunt in Alaska, and many more. During their honeymoon, the two adventurous souls set off on a grand adventure, taking on the Eastern Mediterranean, creating one spontaneous adventure after another. The adventurous couple took on Egypt, Turkey, Greece, and the Greek Islands, visiting temples, pyramids, the Valley of the Kings and more.
After building her family, travels took on a more domestic route. Travels focused on the US, visiting Florida, Santa Fe, the Four Corners, Mesa Verde and seeing sights such as the sand dunes and Yellowstone, and experiencing activities like camping and fishing throughout the mountains.
A selfless and compassionate person, Marcia built her career in the medical field, doing her part to save lives by working in the labs. Helping to diagnose illnesses for over 40 years, Marcia spent most of her time with Swedish Medical Center in Englewood, Colo. and Kootenai Medical Center in Coeur d'Alene.
Marcia is survived by husband, Larry and daughters, Caitlin (Ben) Allmand of Portland, Ore., Megan (Sam) Freeman of Ontario, ROR, and Shannon (Justin) Freeman of Potlatch, Idaho. She is also survived by sister, Barb (Deric) Pamp of Colorado Springs; aunts, Shirley Miller and Delores Cook; uncle, Larry (Nancy) Chase; sister-in-law, Connie Colwill of Sioux Falls; brother-in-law, Robert (Tammie) Mitchell of Coeur d'Alene; and father-in-law, Burl Mitchell of Coeur d'Alene.
Marcia was preceded in death by her parents, Harry and Lois (Chase) Colwill in 1979 and 2008; sister, Janice Colwill in 1986; brother, Gary Colwill in 2012; sister, Sharon Issenhuth in 2020; uncles, Wayne (Olive) Chase, Wendell Cook, Harold Miller and Eddie (Marie) Colwill; aunt, Bertha (Clair) Foster; and mother-in-law, Dorothy Mitchell in 2014.
The memorial and celebration of life will be at 11 a.m. on Friday, May , 21, 2021, at Yates Funeral Home in Coeur d'Alene. For those unable to attend in-person, the service will be live-streamed at https://us05web.zoom.us/j/89696909809?pwd=ZWllU1ArR2V0Wlk4U0xtcTJvYkFDZz09. Burial will follow at Riverview Cemetery.
In lieu of flowers, the family requests memorials to 2nd Harvest to help fight hunger in North Idaho and Eastern Washington: https://2-harvest.org/donate-now/, the Breast Cancer Research Foundation to help fund critical research for ending breast cancer: https://give.bcrf.org/give/302920/#!/donation/checkout, or a charity of your choice.
Await for us in peace cherished wife, mother and grandmother.
Love your adoring family,
Larry, Caitlin, Megan & Shannon
Yates Funeral Home has been entrusted with the care of arrangements. Please visit Marcia's memorial and sign her online guestbook www.yatesfuneralhomes.com
Recent Headlines
---