Library board incumbents unseated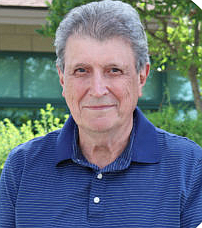 by
CRAIG NORTHRUP
Staff Writer
|
May 19, 2021 1:27 AM
Voters across Kootenai County sought new blood Tuesday in the Community Library Network board races, as Vanessa Robinson and Rachelle Ottosen ousted incumbents Robert Fish and Michele Veale.
The board steers the seven local libraries in Athol, Rathdrum, Hayden, Spirit Lake, Post Falls, Harrison and Pinehurst, as well as the mobile bookmobile, and their combined $7 million budget.
The ordinarily mild odd-year May election was infused with partisanship this year, as the Kootenai County Republican Central Committee vetted and endorsed candidates for the two open board positions, along with other races across the nonpartisan spectrum.
The politicized atmosphere was enhanced even further after allegations surfaced that a KCRCC subcommittee had reportedly sought candidates who wished to censor certain books in the libraries, including those featuring gay and transgender content.
"It was a tough one," said Robert Fish Tuesday night minutes after the polls closed. "A lot of acrimony from both sides. I was very unhappy with our Republican Central Committee, as you might imagine, but on the other hand, I saw a lot of support from many different people in the community."
The KCRCC endorsed both Robinson and Ottosen in the race. Robinson ended up with the highest vote count of the four candidates with 7,378 votes, while Ottosen claimed the second seat with 6,890 votes. Fish came in third with 4,842 votes, while Veale finished fourth with 4,338 votes.
Robinson has said she stands opposed to censorship, hoping to find a way to work together with all parties to find a compromise to market objectionable books away from the libraries' younger visitors.
As for the ousted incumbents, both Fish and Veale said today is a new day.
"Life goes on for me," Fish said. "But I would like to continue to help the library in any way I can from an advisory position. I'll do whatever I can, but I'll have other things to keep me going."
Veale — who has served on the board for 22 years, dating back to when the Post Falls library was municipal — said she will continue to serve the region's libraries in her role as treasurer, but the change will be naturally hard for her.
"It's going to be a little difficult after all these years," she said. "I don't really think of it as power, because it's just five people coming together to try and help the libraries grow. I can't even tell you how much time I've spent working for the library, and I don't intend to stop."
Recent Headlines
---