Dan Nipp, 76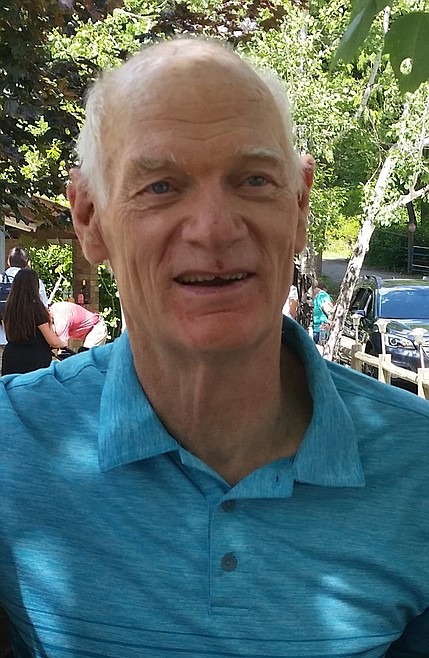 Dan Nipp, age 76, of Coeur d'Alene, Idaho, passed away peacefully on Thursday, May 6, 2021. He passed due to severe complications of Multiple System Atrophy (MSA), believed to be caused by exposure to Agent Orange. He was born to Elmer and Elizabeth Nipp on June 16, 1944, as a third-generation Coeur d'Alene resident.
He was a 1963 Coeur d'Alene High School graduate and went on to earn college degrees from North Idaho College and the University of Idaho, as a standout shot and discus thrower. He was in Army Aviation from 1968-1970 and served one tour in Vietnam as a helicopter crew chief.
After graduating from the University of Idaho in 1972, he and longtime friend Jeff Morbeck traveled Europe together for several months. Dan enjoyed sharing stories of this time and his love of travel continued throughout his life. He later spent a month traveling Europe with his family and took several vacations near and far with his wife, Caroline. He ultimately visited six continents, only missing Antarctica.
As a lifetime teacher and coach, Dan was affectionately known as "Mr. Nipp" and "Coach Nipp." Dan started his career at Boise's North Junior High in 1973, as a photography teacher, football coach and ski club advisor. He also met Caroline Tesch in 1973 and they married in 1974.
Dan and Caroline moved back to his beloved hometown of Coeur d'Alene in 1976, where he started his tenure at Post Falls High School (PFHS). He would spend the next several decades teaching vocational education, coaching football and track and bettering the lives of many PFHS students.
Coach Nipp's true passion was shot and discus, where he spent countless hours helping athletes of all skill levels to reach their full potential and often working into the dark with car headlights to provide light. Many athletes found their coach's support was not only about the sport, but also about a positive way to live life.
He retired from Post Falls High School in 2007. He holds the honor of coaching Olympian Ian Waltz and was recognized for the PFHS Athletic Hall of Fame in 2013 and the District 1 All Star Meet Hall of Fame in 2019. He leaves his selfless teaching and coaching legacy in our region.
Dan loved nothing more than spending time with family and friends. In his younger years, he spent countless hours riding dirt bikes with friends and cousins in the North Idaho Mountains. As an "Idaho Vandal" he enjoyed attending the University of Idaho football games with close friends for more than 30 years. His time with family was priceless and he loved camping, hiking, boating and snow skiing with them. He and his daughter bonded over track while he and his son shared a special passion for wakeboarding.
Dan was a wonderful combination of strength, compassion and humor. Those who knew Dan, understood that his strength went beyond his athletic stature and that they could count on his kind spirit and gentle words at any time. He could always find a small joke and never missed an opportunity to make a friend laugh or kids giggle. He was blessed to have many dear friends and always looked forward to a round of golf or cards with good buddies.
Whatever Dan did in life, he did with passion and to its fullest. He truly embraced all that life offered and, whether wakeboarding or playing with his grandkids, he lived every day with a sense of positivity, hard work and dedication. He will be missed by many, but the impact he had on those who knew him will live on.
Dan is survived by his wife, Caroline; daughter, Brenda (Travis) Burns; son, Darren (Starlyn) Nipp; his five beloved grandsons: Skyler, Brayden, Hank, Maxwell and Logan; brothers, Ron (Joan), Cal (Carol) and other extended family. He will be missed dearly by his family and friends.
The family would like to extend their gratitude to nurses and staff of Post Falls Life Care Center for their thoughtful care during Dan's last days. At Dan's request, there will be no service. A celebration of life will be held at a later date.
Donations can be made to a scholarship fund in his honor at www.gofund.me/38dbfa1b or any WSECU location or by mail to WSECU, 330 Union Ave SE, Olympia, WA 98501. Please make donations payable to "The Dan Nipp Memorial Scholarship."
Yates Funeral Home has been entrusted with the final arrangements. Please visit Dan's online memorial and sign his guest book at www.yatesfuneralhomes.com
Recent Headlines
---