Beth A. Renberger, 85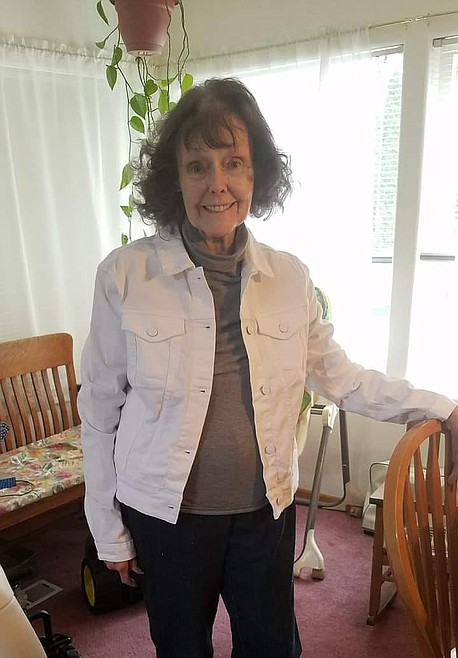 Beth A. Renberger, 85, passed away quietly on May 5, 2021 to be with Jesus.

She was born June 20, 1935, in Akron, Ohio, to Frank and Ruth Trussell. Beth spent her early years in Akron, then in 1945, family adventures took them to Stibnite, Idaho. In late 1949 the family moved north to Coeur d'Alene, Idaho, where Beth attended Coeur d'Alene High School from 1950 to 1951. On the move again, the family headed for California, where Beth graduated from Verdugo Hills High School in 1953.

Beth enjoyed a 20-year career in bookkeeping, part of which was spent in Boise, Idaho, where she was employed by Stinker Gas Station. It was here that Beth met the love of her life, Darrell. The couple married March 10, 1962. Beth enjoyed being a homemaker and a mom.

She did go back to work part time in the '70s. In 1978, Beth was able to return to the beautiful Coeur d'Alene, Idaho, that she loved so much, where her daughter attended Coeur d'Alene High School.

Beth enjoyed family, sewing and the outdoors, and she dedicated 25 plus years serving in the children's ministry and the hospitality ministry at Bethel Baptist Church/Mountain Lakes Bible Church. She had a true servant's heart.

Beth was preceded in death by her parents and sister, Flo Chriswisser. She is survived by her husband, Darrell, of almost 59 years; her daughter, Diana, and husband, Bruce Jensen; granddaughter, Leanne Jensen; Jeff Rogers and her beloved great-grandson, Syrus Rogers.

Per Beth's wishes, Mountain Lakes Bible Church will be hosting a celebration of life at noon on Saturday, May 22, 2021. The family would like to acknowledge the outstanding care that Beth was given during her last days at Hospice of North Idaho. Please view and sign Beth's online guest book at www.englishfuneralchapel.com
Recent Headlines
---