PHOTOS: In this fight together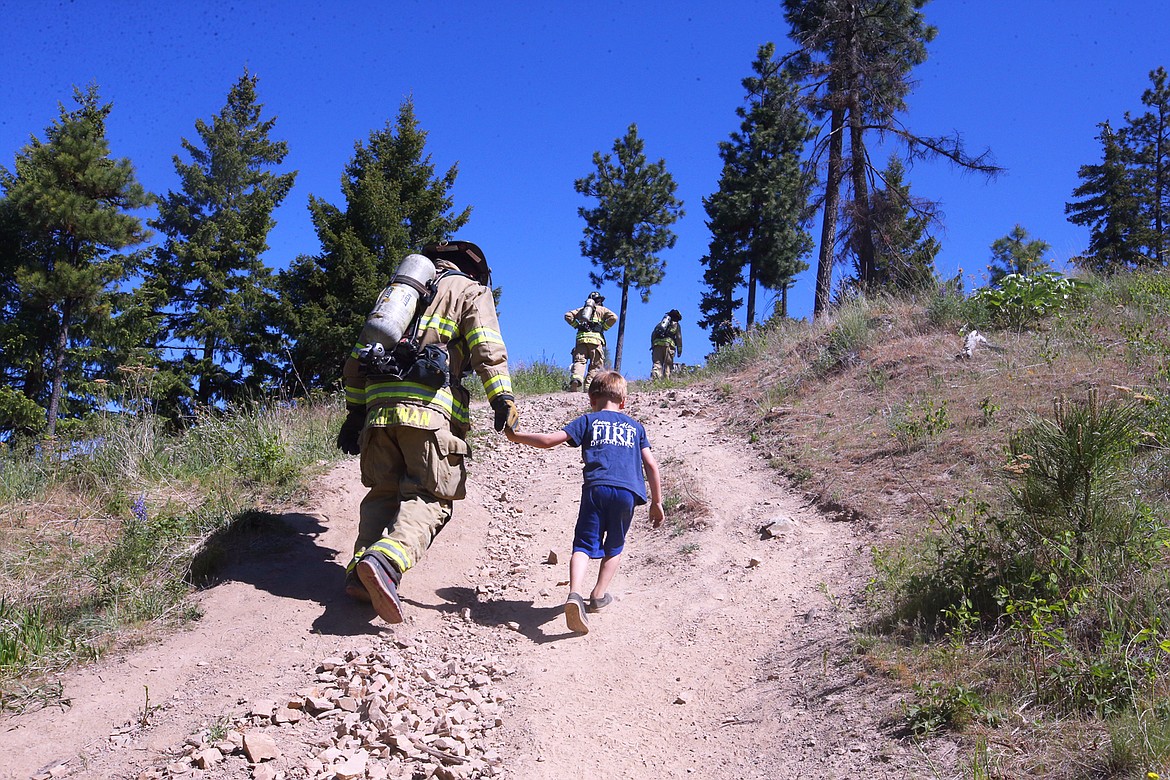 Kelan McKiernan and son Maddex hike up Canfield Mountain together on Saturday during a fundraiser for the Leukemia & Lymphoma Society.
BILL BULEY/Press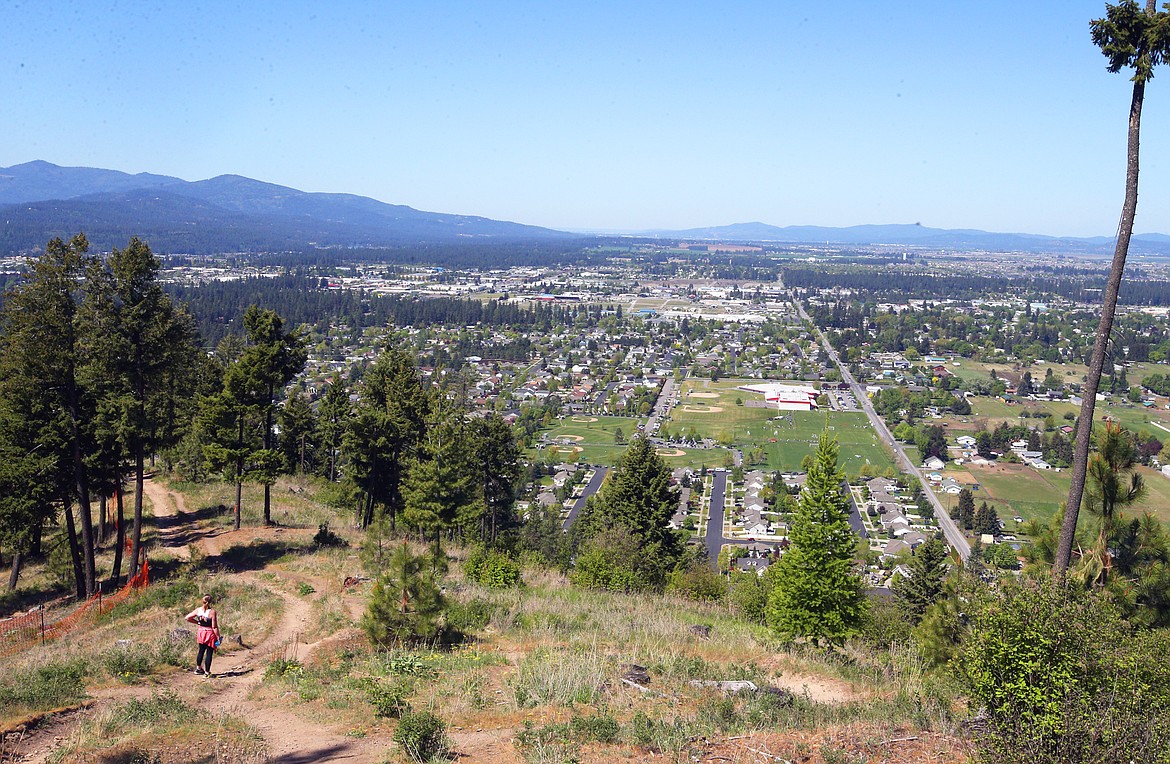 Sue Welch stops hiking up Canfield Mountain and instead enjoys the view on Saturday.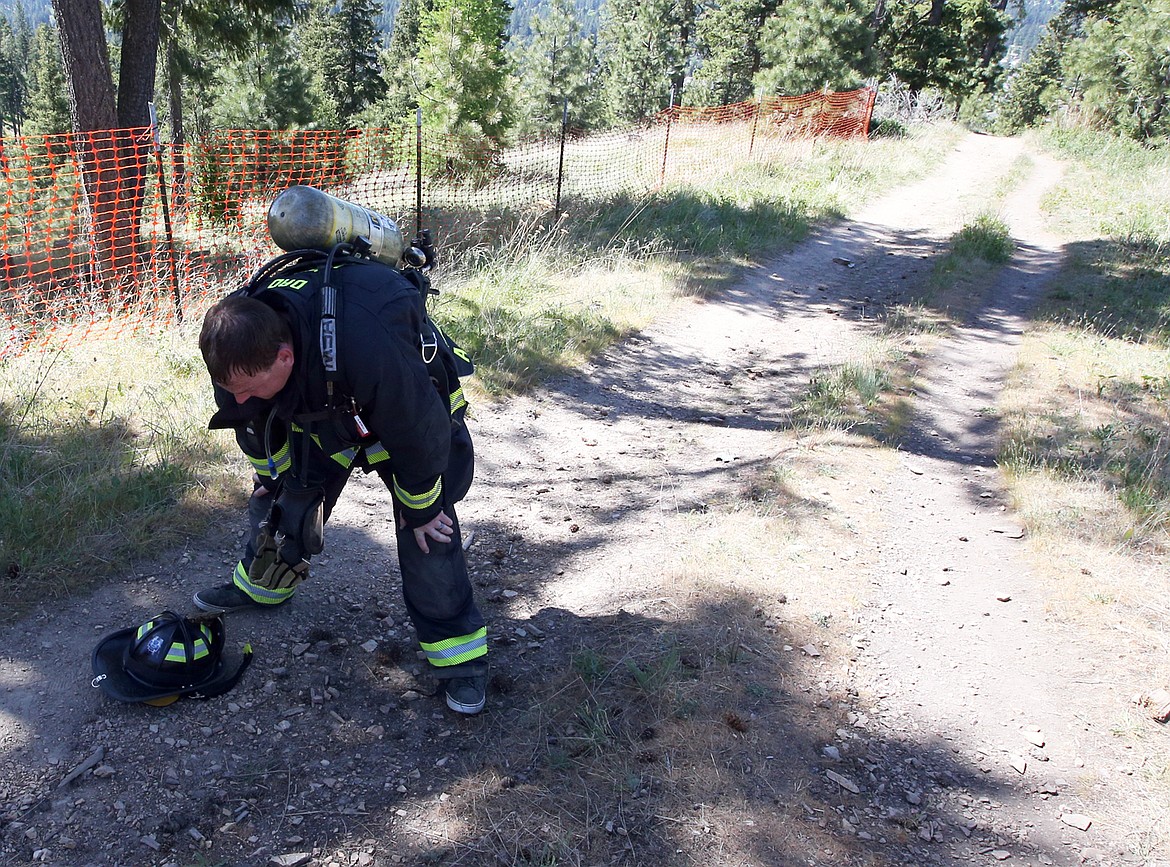 Mica Kidd Island firefighter Austin Bedwell catches his breath as he continues his climb of Canfield Mountain on Saturday.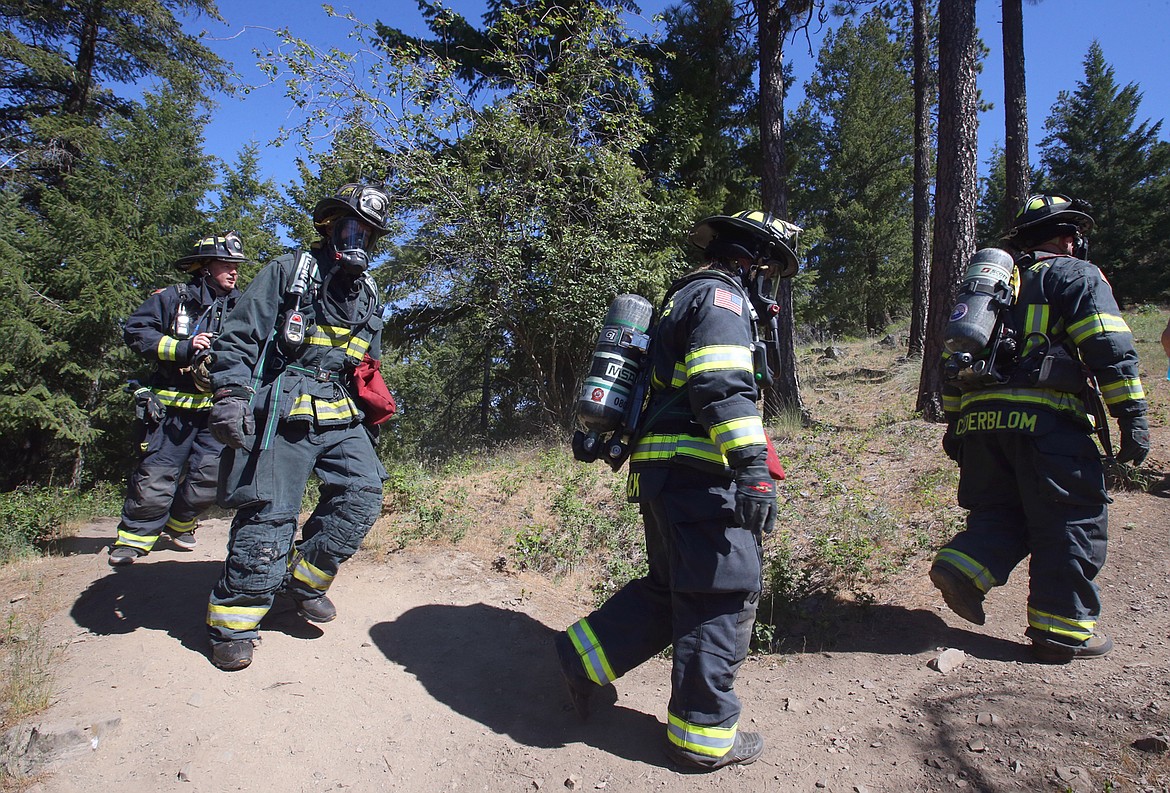 North Idaho firefighters take a turn on Canfield Mountain as they virtually join the 30th annual Leukemia & Lymphoma Society Firefighter Stairclimb on Saturday.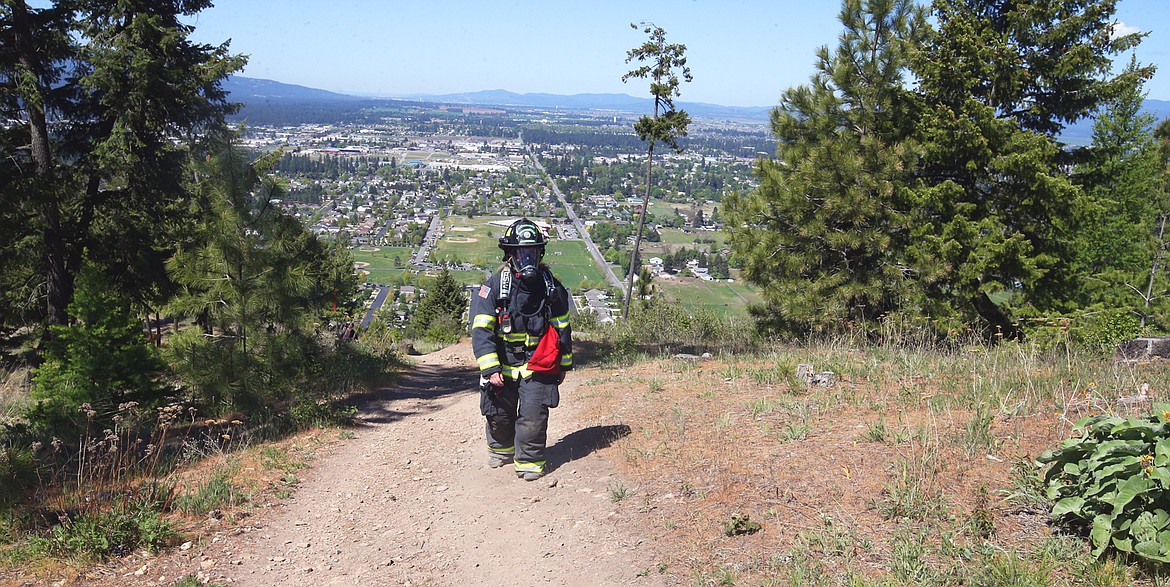 Shay Carlock of Northern Lakes Fire hikes Canfield Mountain on Saturday.
Previous
Next
Firefighters take on Canfield Mountain for a worthy cause.
Recent Headlines
---