Helen M. Hansen, 100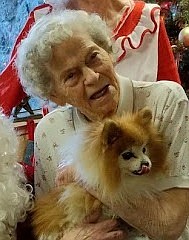 Helen M. Hansen, age 100, died April 26, 2021, at Ivy Court, in Coeur d'Alene, Idaho. Helen was born Dec. 2, 1920, in Ferdinand, Idaho, to Melvin and Elsie (Beck) Thostenson.

She joined the U.S. Army and was the first and only bass drummer in the Ladies Army Band. Helen was an accountant with the U.S. Army until her retirement from the military.

She married William 'Bill' Hansen on Dec. 2, 1944, in Santa Rosa, Calif. While in California, they lived in several cities, including Santa Rosa, San Luis Obispo and Oxnard.
Helen helped her husband with caretaking duties at the English Funeral Chapel, Coeur d'Alene, and later at the Huston Funeral Home in Lebanon, Ore. She and Bill enjoyed traveling by car; they would take off and drive many miles with no real destination in mind.
Helen was preceded in death by her husband, Bill, on April 5, 2011. She is survived by her son, Mike, and his family.
Helen's family would like to extend an invitation to her friends and family to attend her Military Honors at 11 a.m. on Tuesday, May 18, 2021, at Riverview Cemetery in Coeur d'Alene.

English Funeral Chapel has been entrusted with Helen's care and services. Please sign Helen's guest registry and view her online memorial at www.englishfuneralchapel.com.
Recent Headlines
---